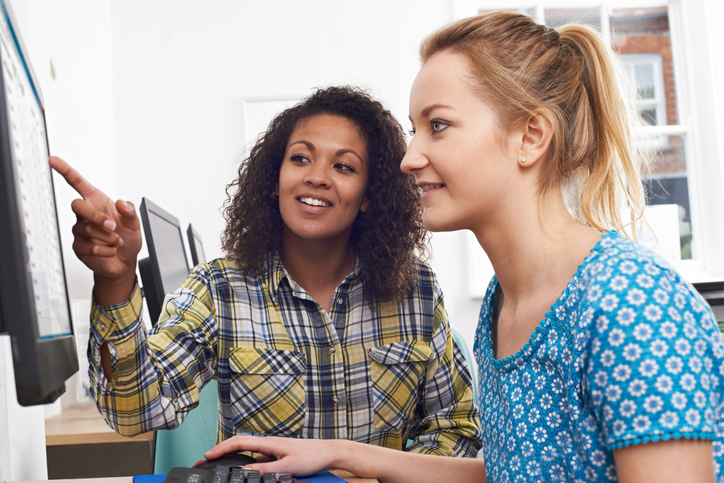 Here in the South West, many businesses have benefited from investing in apprenticeships. Here are some top tips for employers who are running or wish to run an apprenticeship scheme and the key legal points to be aware of.
There are many businesses in the South West which have seen the benefits of investing in apprenticeship programmes. Business which have successfully invested in talented individuals wanting to develop a career, bringing new ideas, who can be moulded to reflect the standards and culture of the business. Employers for whom investing in long-term training and development planning, bespoke to an industry, makes sense and also helps to tackle skills shortages.
In March 2022, we will see the South West's first space apprenticeship set to open applications, with apprentices launching into the programmes which are due to start in September. These apprenticeships are set to be out of this world!
Here at Stephens Scown, we recognise the value in offering apprenticeships both for us as a firm and supporting the development of new legal talent. Legal apprenticeships offer the perfect combination of academic learning with on-the-job training, helping legal apprentices to develop new and critical skills at an early stage of their career. The practical exposure offered by apprenticeships is also invaluable, as it allows individuals to develop client relations and receive hands-on experience.
Currently we employ three solicitor apprentices, seven Paralegal apprentices, three Chartered Legal Executive apprentices, and further apprentices within our Intellectual Property, HR and Marketing Teams.
The government is keen to promote apprenticeships with the Chancellor, Rishi Sunak, recently praising "outstanding" work of apprenticeships. He hailed their role as crucial in the future prosperity of the UK economy at a recent visit to Microsoft's HQ in Reading. The government has expressed mounting concern about spiralling levels of student debt and there is a new consultation on a minimum qualification requirement to access loans to go to university. Behind this there seems to be a move away from the principle of university being the best choice for all students.
With recruitment being a challenge for many employers, growing their own talent via apprenticeships may be a good way forward. At their best, apprenticeships inspire people, as well as developing and training professionals for the future.
Sadly, alongside the success stories, we also see situations when apprenticeships don't work out. It can be challenging when an apprenticeship turns sour, so what can employers do to avoid problems?
How to make your apprenticeships competitive
Good practice for running apprenticeships
Good apprenticeship candidates will have different options available, so above all is your apprenticeship 'offering' competitive in the market, to attract good candidates? And are you advertising at the right times of year?
First and foremost, be very clear (with help from any training providers you are working with) on the training and development programme you are offering. What exactly does that programme look like, and how will you support your apprentice to develop their skills by the end of the programme?
Pay and benefits
Pay and benefits are important – the National Minimum Wage rules for apprentices allow businesses to pay lower rates than for other employee categories but do carefully consider the local candidate market before deciding if the minimum is the right rate to advertise (it may not be the rate you need to attract candidates). Also be clear on any other non-pay benefits that will help to 'sell' your opportunity over others.
Recruitment and induction
Always follow a thorough and fair (non-discriminatory) recruitment process to help select the best candidate(s) available.
Give careful thought to proper induction, mentoring or 'buddying' for your apprentice. Many apprentices will be new to the world of work and often need more help than other new staff with getting to grips with the expectations and standards in your workplace.
What legal points to consider with apprenticeships
Sadly, we are sometimes asked to help clients when an apprenticeship has gone wrong, and termination of employment is being considered. There are some key legal points to be aware of, as follows.
Contract type for apprenticeships
For centuries, the law governing apprenticeships was contained in common law, and apprentices worked under 'contracts of apprenticeship'. Apprentices working under contracts of apprenticeship are employees with all the consequent rights. Reflecting that training is the primary purpose here; common law recognises that the 'contract of apprenticeship' is of a special character.
Apprentices employed under a contract of apprenticeship therefore have enhanced rights on termination of their employment compared to "ordinary" employees, and employers owe them greater obligations, which introduces greater potential business risks if termination is being considered.
These days however, most apprentices in England are employed under an approved English Apprenticeship Agreement (under the ASCLA 2009 legislation). Given the more restricted rights offered to apprentices under this type of agreement, employers are more likely to want to enter into apprenticeship agreements under the ASCLA 2009 than a common law contract of apprenticeship.
Your training provider may provide you with some help on this. Our Employment team is experienced in helping employers to set up employment contracts of all types, including apprentices, and would be happy to help you.
Age discrimination
With apprentices tending to be younger workers, there are some potential risks of discrimination linked to age.
Government funding for apprentices has been tiered according to age, with higher funding available for younger apprentices. However, it is risky to favour younger candidates or apply a similar 'upper age limit' in your own apprentice recruitment as this could lead to claims of age discrimination. Please seek advice if you are unsure.
Some consideration should also be given to any "ordinary" employees, particularly in similar roles with similar length of service. For example, are you consistent with other terms and conditions of employment given to such workers, in comparison to apprentices?
The National Minimum Wage rates permit you to pay different rates of pay to employees of different ages (23 and over, 21 to 22, 18 to 20, Under 18, and Apprentice). Note that the Apprentice rate (currently £4.30 per hour, rising to £4.81 in April 2022) is for apprentices aged 16 to 18, and those aged 19 or over who are in their first year of an apprenticeship. Do watch this 'first year' rule for those aged 19 and over, ensuring your payroll systems are set up correctly to pick up when increases are due.
If you have any questions or queries regarding apprenticeships and how they might fit into your business, please do not hesitate to contact us.