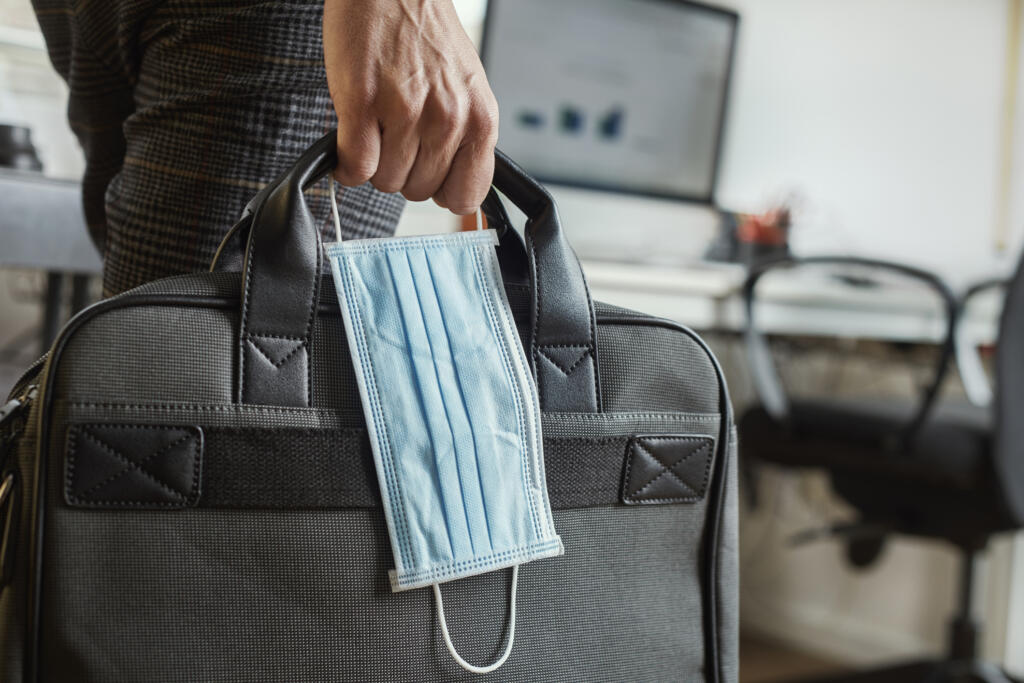 As countries across the EU start to ease lockdown measures, what are the legal implications for businesses as their employees return to work?
Countries across Europe have dealt with Coronavirus in slightly different ways, and are coming out of the lockdown slightly differently too. Although this article focusses on the issues in England, many of the themes will be common for other jurisdictions too.
Social distancing and hygiene guidelines have been widely documented, so instead this article will focus on other considerations and legal issues employers face as we come out of lockdown.
Wellbeing – soft HR or commercial wisdom
Employers will be well aware that they have legal responsibility for the health and safety of staff at work. General physical safety issues have been dealt with at great length on an almost daily basis and new levels of risk exposed in respect of Black and minority Ethnic staff (BAME), those with serious underlying health conditions and also those with learning difficulties.
But what about mental health? It is mental health awareness week next week, and now might be a good time to get to know a little more about your employees' most important asset, their brains. So what sort of support will your staff need upon returning to work? PPE is easy to deal with (relatively) but what is it about mental health that present risk for employers?
At the very least, the law and best practice would expect employers to initiate discussions about how staff coped with being at home and away from others, the loss of income or in some cases the loss of partners' employment. Whether internal HR, counselling services or external Employee assistance programmes are involved will be a matter of what resources you are able to put into this area of hitherto unappreciated risk.
It is foreseeable that employees operating away from the workplace or returning from furlough will have different needs from when they simply worked at the business premises. Their fears and anxieties may arise from a number of factors and where possible offering support and reassurance will be key to retaining them, meeting the business needs and getting them to be productive.
Our advice is that Employers should ensure that:
Employees are properly briefed about returning, the company's expectations, safety and hygiene rules and provided with reassurance of appropriate support;
Employees are instructed upfront that they also have a responsibility to ask for support and assistance when it is needed;
Managers are given time and encouragement to have 1:1 meetings with employees to brief them on changes in the business, or procedures or even their roles, as well as enquiring into the health and wellbeing issues covered here;
Managers and supervisors are empowered to make decisions which are prompt and effective in dealing with disclosures or needs that arise in their interactions with staff;
They are prepared to support those managers and supervisors in their decision making, otherwise they will feel undermined and this could impact on morale and achieving the objective of an efficient return to work;
Returning employees provide some feedback on their own state of mind – e.g. not anxious about caring responsibilities etc. In many roles, the employee's full attention is required at all times as otherwise there may be a risk in terms of danger to others;
They are prepared to initiate conversations and to implement mutually agreed solutions which entail flexibility to contractual hours, and perhaps a gradual return to working in the workplace. The loyalty and commitment from employees is likely to be that much greater;
Employees are aware that it is a lawful management instruction which is therefore backed by disciplinary sanctions that anyone who is unwell with symptoms of coronavirus (COVID-19) should not travel to or attend the workplace under any circumstances; and
Employees are aware that if they live in a household where someone else is unwell with symptoms of coronavirus (COVID-19) then they must stay at home in line with the stay at home guidance.
These tips follow good business practice and safeguard against risks of sickness absence at the very time businesses need key staff back at work. NB: there is no right to force employees to be tested.
Contractual Issues
Contracts have express and implied terms (i.e. some terms are not written down, but are assumed to be in every contract). Failures to pay employees correctly, changes in the most important terms and conditions are usually actionable breaches of employment contracts may well mean the contract is at an end and the employee considers themselves as being dismissed.
Many businesses will have used furlough leave and business support measures, as well as voluntary reductions in pay and hours. These are changes to contracts. Employers need to consider whether these were agreed as temporary or permanent. If agreed to be temporary what were the time limits imposed? If breached, this is a breach of contract which could lead to a claim. Review any such agreements and be prepared to engage in consultation if they need to be extended.
Employers need to:
Take all reasonable steps to ensure accurate payments to returning staff, that notice periods for returning to work have been complied with, and any changes to roles are carried out by consent;
Monitor tensions between employees who have continued working whilst colleagues have been on furlough leave who may feel less valued and marginalised upon their return to work. This could otherwise be a source of grievances in terms of cliques having formed, feelings of exclusion and bullying;
Handle disputes and grievances sensitively and by the book in relation to reallocation of work, changes to roles and responsibilities, for example whilst colleagues have been on furlough;
Consider requests for flexible working in accordance with the law. NB: now your reasons for refusing such requests when working from home may have been successful, is likely to face pretty difficult challenges. Specific legal Advice here is strongly advised; and
Explore bringing employees back on a part time basis in the first instance rather than dismissing. But of course such measures entail changes to terms and conditions of employees. Please see our article on changing terms and conditions here.
Will your business requirements in terms of staff and suppliers be the same?
The economic turbulence from lockdown will certainly persist for a period of time. That being the case, you may use this time as an opportunity to keep your best staff, reduce staffing in areas where performance or production has not been successful and invest in areas where there is evidence of high demand.
The law expects lawful processes and decision-making arising from a proper assessment of the needs of the business. Start the process early as to assessing your business needs, the demand for your goods or services, current supply logistics and staffing requirements and record this in management minutes or reports.
This audit trail may well save you tens of thousands of pounds in the event of litigation and rebuts allegations of targeting an individual for unlawful reasons.
Employers may need to be bold and consider restructures to save costs, reduce bureaucracy and become more responsive to the market. This may entail redundancies. Fair processes are the minimum requirements especially as staff may have already been made redundant. Early consultation with staff is essential to minimise the additional risks from tribunal claims. See our article on business survival here.
Employers who act commercially and follow processes in pursuit of business needs should have no difficulty in being transparent about the business needs and where possible sharing an audit trail with employees. It is so much harder to argue with facts and figures gathered in the course of rigorous business planning.
Employee loyalty and commitment
Employers will be aware that employees work for many reasons. Of course some will do so to pay the bills. Others will come for a variety of other reasons including enjoying working and the social interactions. Do you know why all your employees come to work or why they have chosen your company to work for? If you did know, would that not assist you in retaining, motivating and rewarding them more effectively?
Employee Engagement is commercially wise. It is not soft HR. Employers need the loyalty and commitment of their staff now more than ever. They are an extremely valuable resource and you are advised to treat them as such. There are ways to engage with your employees productively which are worth investing in, and we can advise further on appropriate measures.
Some staff may now be furloughed for a total of six months. There will be difficulties in reintegrating them into the workforce and adjusting to the 'new normal'. Preparation needs to start early. Consultation with employees needs to be honest and the options made known to them. Ultimately the success of the business is as important for them as the owners, and the key will be to keep them on board, motivated, committed and feeling supported.
Our economy has suffered because of the virus. To thrive once again business will need to be determined and ambitious, compassionate and wise and most importantly prepared for the long haul to normality but probably not as we have known it.