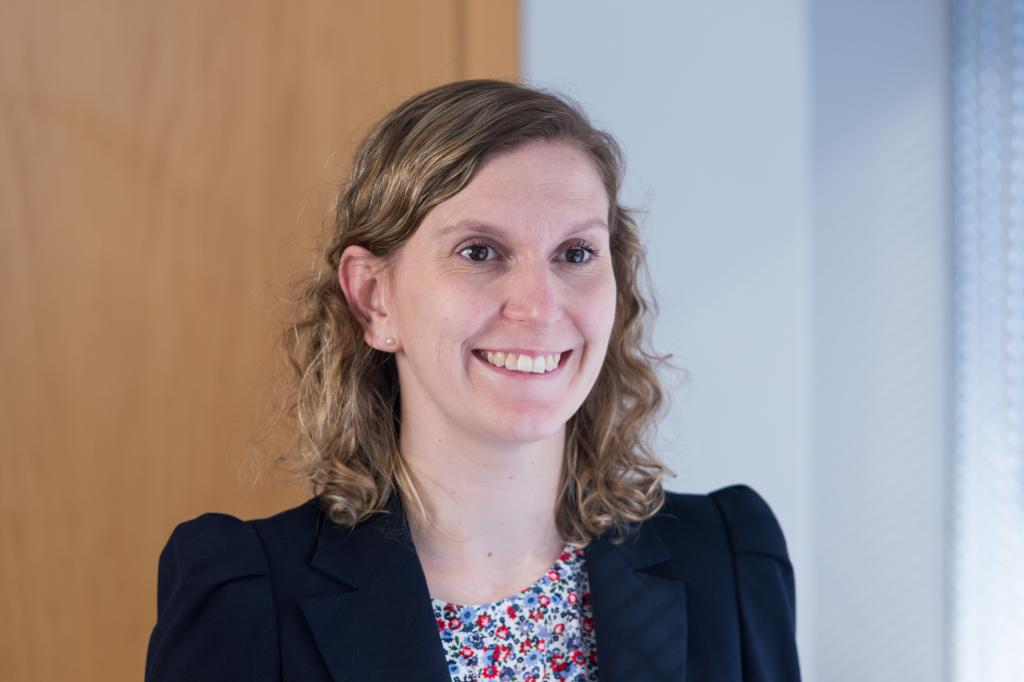 In this series, we introduce some of the people that make up Stephens Scown. We learn about their expertise, what drew them to join the legal profession and find out a little bit about who they are outside of the workplace.
Here we introduce Jade Kent, solicitor in the Corporate and Commercial team.
Can you share with us a little bit about your role and a typical day?
I am a corporate solicitor with a specialism in healthcare. My bread and butter work is buying and selling businesses, at the moment I am dealing with a lot of care homes and supported living portfolios. I also deal with governance, re-organisations and commercial contracts. My typical day is varied, for example today I met 2 potential new clients to find out their plans for the future, prepared for completion of the sale of a care home (things always crop up last minute) and had a virtual coffee with someone we hope to collaborate with in the sector.
Why did you specialise in (your area of) law?
I like working in an area which affects everyone, health. Healthcare is wide and varied – I could be working on the sale of a care home one day, to advising on a Shareholders Agreement for a surgeon who has developed an app, the next day. After seeing my grandma stay at a care home, I experienced first hand the sector and what an important role it plays in society. Since then my interest peaked, and I have now completed many care home deals.
What do you love most about your role?
I love a good project and going on what can often be a rollercoaster ride with my clients. It is often an intense few months, but a time when you really get to know people and their business inside out. The journey is interesting and it is good fun trying to dodge the obstacles which are put in your way to get to the end goal of a sale or purchase.
How do you spend your time outside of work?
I love being outdoors in the fresh air with my family – The Goat Walk being a favourite haunt, along with Dartmoor and of course the wonderful South West coastline.
If you weren't a lawyer, what you be and why?
A fashion photographer as it is exciting, fast moving and glamourous. I decided to take a more 'sensible' route into law but photography and an eye for detail still appeals. I also have a crazy idea that once my children have fled the nest, I will own a wedding dress shop – again it is taking people on a journey and seeing the joy that the process brings.
What does it mean to work for Stephens Scown, what makes us different?
For me, the reason I like working for Stephens Scown is 2 fold. One the work that I complete, I enjoy the variety and the type of clients I work with and 2 the environment that Scowners have internally – friendly, supportive and keen to let you pursue your goals. My team are ace and it would be tricky to find a better bunch of people.