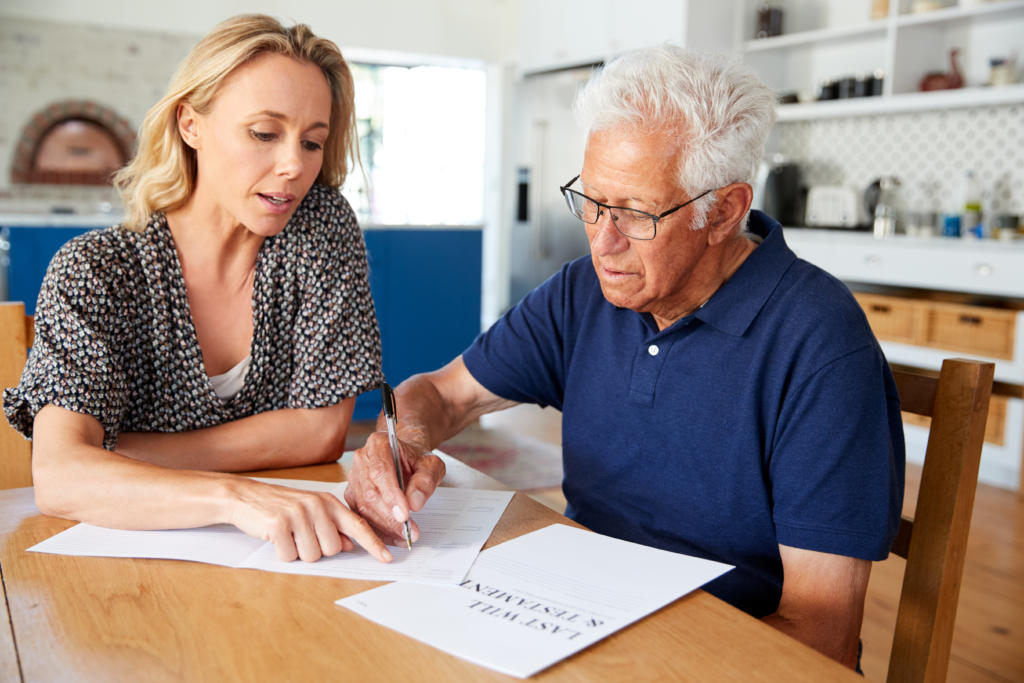 A daughter who stole her father's life savings after she was given a Power of Attorney has been prosecuted for theft in the Newcastle Crown Court.
Background 
Lynne Waddle was given Power of Attorney over her father Ralph McAlpine after he moved into a care home in 2006.
Mr McAlpine had appointed his daughter to look after his finances under a Power of Attorney, which allows someone to manage your finances in the event you became incapable of doing so.
When Mr McAlpine went into a care home he had savings of around £100,000 which he trusted his daughter to use to meet the costs of his care. Instead, Mrs Waddle withdrew cash for her own use which she spent on holidays and laser treatment over a three year period.
By the time that 77 year old Mr McAlpine died, his care home was owed £17,000. Mrs Waddle pleaded guilty to theft accepting that she took a sum in excess of £70,000. Mrs Waddle was prosecuted for theft and sentenced to 20 months imprisonment suspended for two years and 100 hours unpaid work.
Cases on the increase
This case is unfortunately far from unusual and it illustrates the vulnerability of the elderly and the potential for financial abuse by an Attorney who is often a close family member.
With finances tightening for most people it is anticipated that cases of financial abuse of the elderly are likely to increase. While historically, the police were slow to investigate and prosecute abuses of this nature, they have become much more alert to the problem and the prosecutions of Attorneys are on the increase.
Prosecuted for theft – feedback from the Judge
The Judge in the case emphasised the need to be able to hold Attorneys to account. Mr Recorder Barker told Mrs Waddle:
"There is a public interest in maintaining the integrity of a Power of Attorney, because when people lose the ability to control their own affairs, it is important that others close to them have the ability to manage their affairs for them".
"It is important the Power of Attorney system is not abused and certainly not abused in the way that you abused it".
"Theft of these monies constitutes a high degree breach of trust".
It is of course absolutely right that people who steal from others, in particular when they are abusing a position of trust, should be brought to justice in the criminal courts. However, the criminal court has no power to compensate the victim of the crime. That would need an application to the Civil Courts who have wide powers to compensate victims and order stolen money to be returned.
Obligations of an Attorney
The obligations imposed on a Property and Financial Attorney are clear.
Attorneys must always act in the best interests of the Donor
Attorneys must keep their own finances and the Donors finances quite separate
Attorneys have a duty to keep accounts and financial records and must be prepared to show those accounts to the Court on request
Attorneys have very limited powers in relation to making gifts and need the Court's permission to make any significant gifts.
If you have concerns about your situation or the financial abuse of someone you know and you would like expert advice, please contact our Inheritance and Trust Disputes team to set up an appointment to get the help and advice you need. Call 01392 210700 or email enquiries@stephens-scown.co.uk.