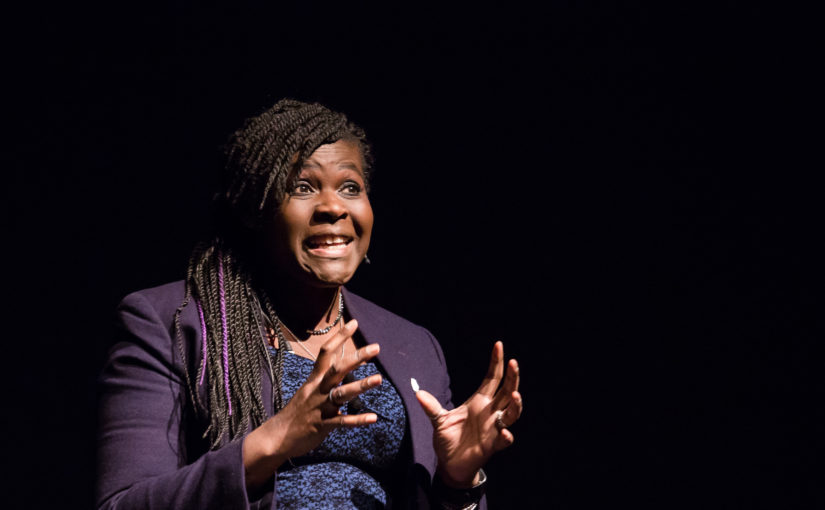 One of the UK's leading space scientists and presenter of The Sky At Night, Dr Maggie Aderin-Pocock believes Cornwall could play a crucial role in the next stage of space exploration.
Speaking at the Cornwall Lecture, which is organised by Stephens Scown and the University of Exeter, Dr Aderin-Pocock MBE shared her thoughts on the space industry, and how Cornwall is well placed to be a global player.
She said: "When people think of the space industry they think of the US or Russia, but the industry is booming globally and the UK is playing an important role in that boom.
"Scattered across the country are centres of excellence in space and here in Cornwall the Goonhilly site with the University of Exeter is one of them. The site has a long history in space tech and a very bright future putting Cornwall on the map as a global player in the field."
The Cornwall Lecture was held on Monday, 5 February at Hall for Cornwall with an audience of over 300 people. The theme of the event was "Innovation – The Big Picture". Dr Aderin-Pocock's talk was followed by a panel discussion chaired by Professor Sir Steve Smith, Vice-Chancellor and Chief Executive, The University of Exeter. Lucy Edge, recently announced COO of the Satellite Applications Catapult, Toby Parkins, Director of Headforwards and Ben Travers, Head of IPIT at Stephens Scown discussed the latest developments in the space and technology sectors and the potential for Cornwall.
Michael Beadel, chairman of Stephens Scown said: "The first Cornwall Lecture was held in 1995 and we have worked with the University of Exeter to relaunch it this year. Over the years the lecture has challenged our thinking about Cornwall. This year's lecture was no exception and we're so grateful that Dr Aderin-Pocock could join us to inspire us with her infectious enthusiasm for space. We are a county that made a massive impact on the world through our mining – a sector that is on the brink of resurgence. From being innovators underground, it is time for us to reach for the stars as well."
Professor Mark Goodwin, Deputy Vice-Chancellor (External Engagement) for the University of Exeter said; "We were delighted to be able to play a role in relaunching the Cornwall Lecture. Cornwall has a rich heritage of innovation and exploration and the county has a pivotal role to play in the new exciting developments of space tourism and commercial flights. It was wonderful to hear Dr Aderin-Pocock's fascinating views and thoughts on the subject, which will no doubt prove an inspiration for the audience."