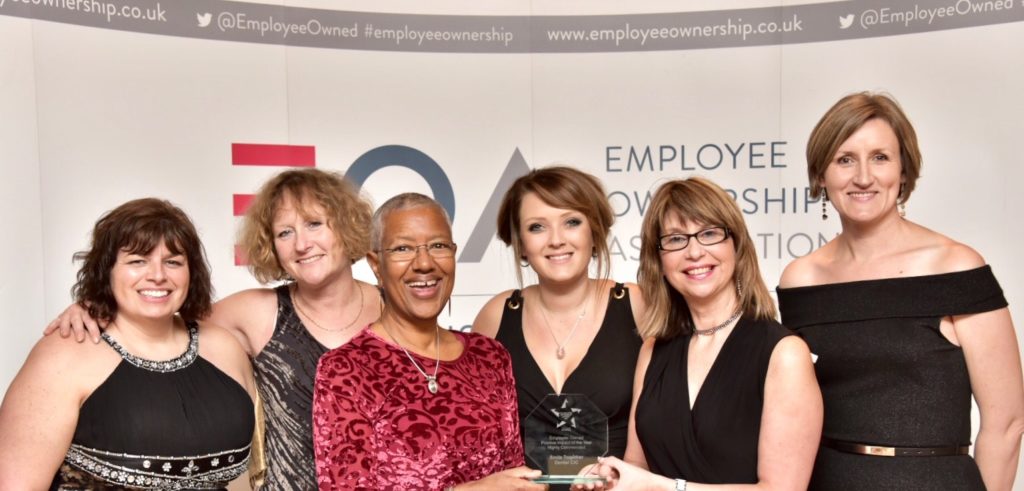 Smile Together's employee ownership journey began in 2016 when it set up as a social enterprise and community interest company, having previously been part of the NHS.
Now with the autonomy to decide how to run its business, employee ownership offered Smile Together the chance to engage its people by giving them a greater understanding and more of a say in how the organisation is run.
Just two years since becoming employee owned Smile Together is already reaping the benefits.
Head of Marketing and Communications Tracy Wilson said: "Many colleagues have worked here for a long time, so having access to financial information about the business and the opportunity to feed in ideas to the management team is a real change which they are embracing. Employee ownership also helps to differentiate us in a competitive national environment for recruiting dentists and other clinicians into Cornwall".
Becoming an employee owned community interest company has allowed Smile Together to generate profits and invest surplus funds into programmes that benefit the local community. One example of this is its Brighter Smiles oral health programme in schools to help tackle preventable tooth decay. Another is its #SmilesAtSea initiative where a specialist dental team toured seaside towns and harbours across Cornwall and Brixham providing free dental treatment for fishermen and their families and further subsidised treatment with its Brighter Dental team as recommended by the dentist on the day.
Tracy adds: "Whether clinicians or professional support colleagues, everyone who works in Smile Together is here because they care. Being able to invest our profits into our community to help those who need us most is a powerful motivator for us all."
Employee ownership has seen Smile Together introduce a Staff Council, with representatives elected by their fellow shareholders. The group meets regularly to review policies, discuss fundraising ideas for the organisation's chosen charity, agree benefits for Smile Together's employee owners and feed ideas and concerns from colleagues to the management team.
Although it is relatively new to employee ownership, Smile Together has already been recognised for its work in the sector, receiving Highly Commended for 'Employee Owned Positive Impact of the Year' in the prestigious Employee Ownership Awards 2017.