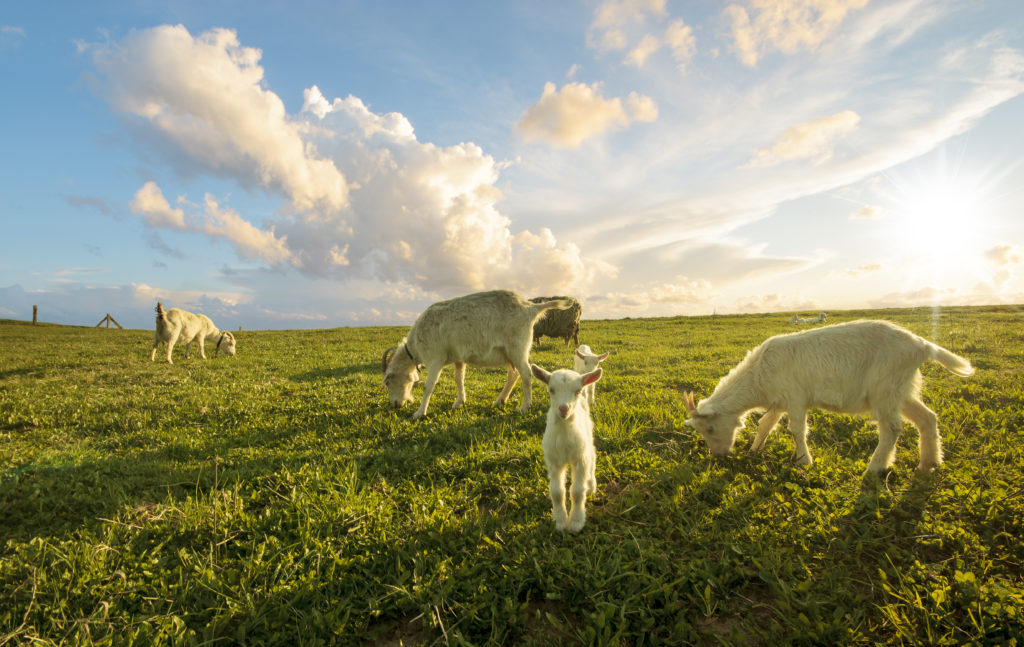 Farmers are being challenged to begin 2019 by watching a short video and asking themselves one of the toughest questions they'll ever have to answer as part of a new initiative launched by Duchy College's Rural Business School and Stephens Scown LLP.
The two-minute film focuses on the fundamental conundrum – Why are we doing this? – in a bid to get families talking about their wishes and objectives.
It's part of the new 2 Minute Farmer (2MF) project, which will produce a series of short films and supporting material to help people tackle sensitive issues and the challenges of modern life by initially taking just two minutes out of their daily schedule.
"'Why are we doing this?' is a seemingly simple question, but a lot of farmers can't answer it," says Richard Soffe, Director of Duchy College's Rural Business School, who is spearheading the project in tandem with Mike Rowe from Stephens Scown solicitors.
"It's not about scaring people or encouraging them to quit farming, it's about kickstarting a conversation. If people can answer this question, they'll be more motivated, more able to tackle challenges, whether they're Brexit- or weather-related, and their technical and business performance will improve.
"Working 18-hour days, 7 days a week, 52 weeks a year without knowing why is a recipe for unhappiness and mental health issues."
The first film, available to watch and share via YouTube, features a couple grappling with topics such as bills, bank statements, family obligations, lack of holidays and the desire to support their children in a conversation over a farmhouse kitchen table that will strike a chord with many.
Backed by the Agri-tech Cornwall and Isles of Scilly Project, a £9.6m initiative running to March 2020 to increase research, development and innovation in the agri-tech sector, the 2MF team will add further short videos, addressing issues such as succession, with viewers able to find supporting information on the website.
"It's designed to help people tackle complicated and sometimes fraught topics in a manageable, practical way," says Mike, an agribusiness consultant with Stephens Scown.
"A lot of the problems farming businesses and families have – whether it's a lack of investment, mental or physical health issues, accidents or succession conundrums – can ultimately be traced back to a lack of money and it's technical efficiency that largely dictates how much money people make. If people understand why they're farming, their technical efficiency should improve which, in turn, should boost their business's profitability and resilience."
The idea for the two-minute approach was partly sparked by a DIY project that Mike was undertaking. "I watched various YouTube clips – the job was going to take three hours but I realised I wasn't willing to give up more than two minutes to learn how to do it, so that highlighted the importance of getting the message across in a condensed way.
"There's a lot of information already out there, but it can be difficult to absorb huge swathes of it in written format, especially for those who aren't used to doing it – but virtually everyone's got a smartphone and can absorb information from a video," says Mike. "Too many farmers still aren't talking and the 2MF project will hopefully change that.
"We're keen to help farmers address the technical efficiency gap between them and their international competitors, so one of the objectives is to understand more about why farmers don't use and apply the research and knowledge that already exists to make informed changes to their business.
"Once we have a better handle on this, we'll devise simple – sometimes two-minute – ways to help them make progress," says Mike.
"2MF is very much a 'live project' so it's shape and direction will evolve in response to the research we undertake. The design and content of the website will evolve in tandem with this, helping farmers explore and unpack these big issues in a manageable way through bite-sized chunks."
To find out more about the project visit www.2minutefarmer.co.uk