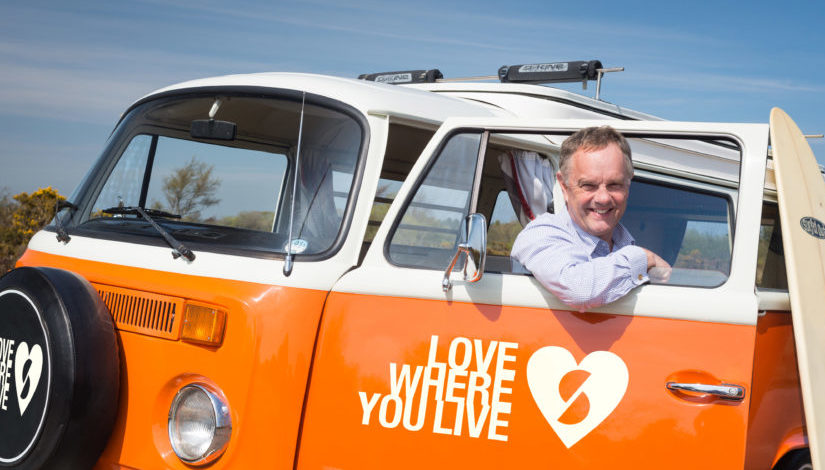 Stephens Scown has won a national award for marketing for the second year in a row, and has clocked up its third national award in a month.
The firm won the Excellence in Marketing award at the Law Society Excellence Awards, which were announced in London on 20 October. The award was for the firm's Love Where You Live campaign. Last year the firm won the same category for its Support SW Dairy Farmers campaign.
The news comes just weeks after the firm scooped the Most Innovative Marketing award, as well as being named Law Firm of the Year at the Symphony Legal Awards on 6 October.
Stephens Scown's Love Where You Live campaign supports the firm's clients and other local businesses by showcasing the great things to enjoy in Devon and Cornwall. Featuring an Insiders' Guide with staff tips of what to see and do in the region, a campervan which was used by clients and staff and social media activity, the campaign exceeded its targets. The Law Society Excellence Awards judges felt that the campaign stood out because of how well it engaged the firm's staff, as well as the excellent results it generated.
Robert Camp, Stephens Scown's managing partner said: "We are so proud to bring another national award back to the South West. Our Love Where You Live campaign has succeeded because staff from across the firm have taken part and entered into the spirit of it. From sharing their gorgeous photos of the region on social media to taking our new campervan out to events; this award is thanks to their enthusiasm and passion for Devon and Cornwall."
Stephens Scown has also made the shortlist for other national awards that will be announced in the next few months. It has been shortlisted for: UK Law Firm of the Year at the British Legal Awards and Law Firm of the Year and Best Marketing Campaign at the Modern Law Awards. The firm has also been selected as the UK champion for customer focus in the European Business Awards and will compete against firms from across Europe.