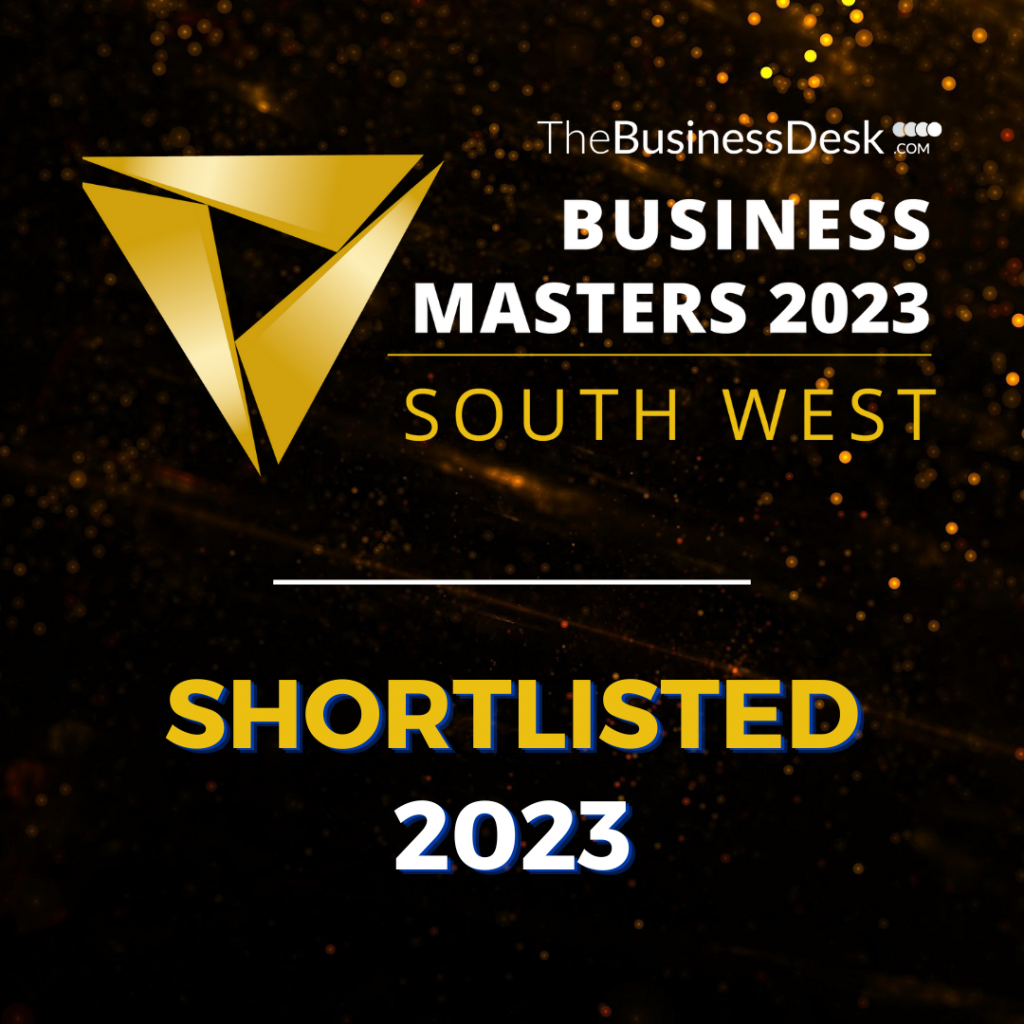 We are delighted to have been announced as finalists in the South West Business Masters Awards, recognising our B Corp™ Certification and the importance placed on delivering above and beyond for our clients.
Celebrating the Best and Brightest
Stephens Scown is thrilled to have been shortlisted for the 2023 South West Business Masters Awards. The nomination, for Professional Services – Regional, is testament to the work being carried out and recognition for our position as a regional heavyweight.
It's been a busy, rewarding 12 months for Stephens Scown, with our expansion into Somerset leading to the opening of an office in Taunton, broadening the Firm's reach to support individuals and business clients across the Greater South West region. Coming off the back of wins in the Exeter Living Awards and at the Cornwall Law Society Awards, the wins coming both for the business itself as well as a number of individuals, this acknowledgement of the depth and breadth of talent throughout Stephens Scown is a further demonstration of our expertise across a number of sectors.
The ceremony on 9 November will bring together Stephens Scown and a number of other businesses from across the South West to celebrate the best of the region.
Recognising Our Achievements
As part of the submission, the judges were impressed by the focus on the all-round offer that the Firm provides, understanding the various sectors in which Stephens Scown operates and the knowledge within each team.
Managing Partner, Richard Baker, says: "Coming on the back of a number of awards shortlistings over the last year, this is testament to our employee-ownership model, our high rankings in the key legal guides, and of course our B Corp™ Certification, proving we are proudly placing importance on balancing people, planet and profit."
He continues, "Driving forward our strategy to achieve our vision of becoming a Top 100 Law Firm, we are delighted that our shortlisting is proof of the value of investing in some key appointments, including new partners in our Real Estate, Private Client and Dispute Resolution teams, and our new employer value proposition, which highlights our prominence and commitment to the South West region and is aimed at attracting the very best talent to further expand our offering."
The shortlisting also recognises the Firm's dedication to continually improving client service, another of the key strategic focuses that has helped with recent growth and expansion. For example, our newly formed client services team has developed a bespoke, custom-built enquiry system, which ensures enquiries received are assigned to legal advisors faster and with a better understanding of the client's requirements, allowing for a more efficient process for clients and a better match of advisor and client.