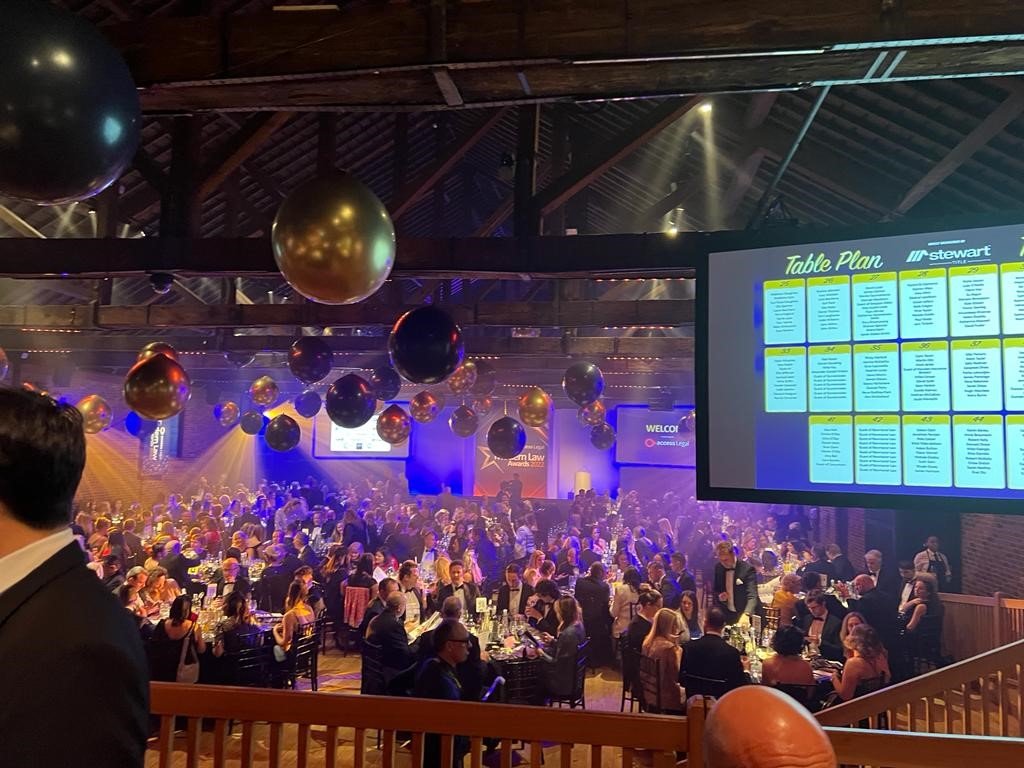 We are delighted to announce that our firm has received a commendation from the Modern Law Awards for delivering outstanding client service and our commitment to constantly improving the experience of our clients.
In the hotly contested Client Care Award category, our firm came Highly Commended in the 2022 Access Legal Modern Law Awards last night at a glittering, black tie awards ceremony held in one of London's premier event spaces, The Brewery.
The commendation recognises Stephens Scown for exceeding expectations in client care and professionalism, being able to show an innovative approach in improving and maintaining all aspects of client care from initial client contact to completion of issues, and being able to maintain a high level of client care even in periods of turbulence.
Our Client Experience expert Rhian Huxtable, who attended the Awards ceremony with Stephen Alcock from our Real Estate team, comments: "It was a proud moment to be able to attend this celebration of the UK's top legal talent. To be nationally recognised for our client service is a testament to the Firm's commitment to delivering above and beyond expectations."
As part of the awards submission, Rhian and partners Verity Slater and Catherine Mathews, who share the responsibility for driving exceptional client service within the firm, provided information on a plethora of initiatives launched over the last couple of years to offer extra support to enhance the wellbeing of all our clients.
Verity says: "With delivering exceptional client service being one of our core objectives, it is great to receive national recognition for everybody's hard work. This has ranged from ensuring we provided timely Covid legal updates affecting businesses to encouraging our legal advisers to check in with their clients to see how they were coping with the pandemic. Another client experience initiative was to launch a Covid Client Survey, which helped define our hybrid client service offering – meeting in person where Covid rules allowed, but also providing virtual access to our lawyers and court proceedings as necessary."