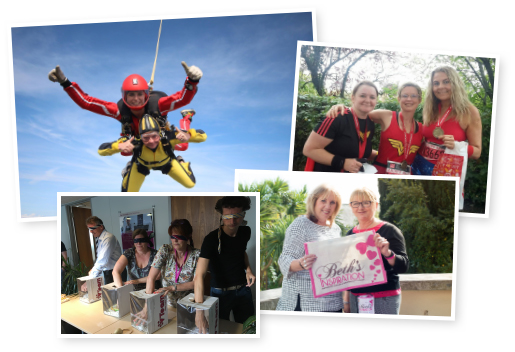 Our staff worked tirelessly to support the firm's partner charities over the 2017-2019 period, having raised in excess of £10,600 for worthy causes.
Colleagues volunteered and raised money for partner charities Alzheimer's Research UK, Cornwall Air Ambulance and FORCE Cancer Charity.
As we are an employee-owned law firm, staff were able to vote on which charities to support and raised funds through a variety of activities including bake sales, a charity arm wrestle, tuck shops, dress down days and silent auctions.
For Alzheimer's Research UK, we raised £2,219.85 for the charity, which helps to fund vital research in the fight against dementia.
Our charity partnership for Cornwall was Cornwall Air Ambulance, an essential and life-saving service that operates across the county. Helping to raise funds for the next generation of air ambulance, which promises to be a faster and more spacious helicopter, our Cornwall-based teams raised a total of £5,066.96 for the charity.
In Devon, our people chose FORCE Cancer Charity to support, raising £3,315.32. FORCE supports cancer patients and their friends and relatives, offering physical, emotional, psychological and practical support.
Managing partner Richard Baker said: "As a business, we seek to support our colleagues and allow them to follow their passions for charity and their communities, to enrich their lives and increase the positive impact we all have. Our charity partnerships are a key part of that. The charities are chosen by our people and the programme of fundraising is all organised by our charity committee. I always enjoy finding out what fun ideas they will come up with next to raise money!"
New policies at Stephens Scown, introduced last year, mean that colleagues can take three days annual leave to volunteer for charities or causes close to their hearts, over and above their annual leave. Our solicitors are also able to undertake pro-bono work for worthy causes and provide valuable advice and legal services to charitable organisations which otherwise may not be able to afford it.
We have also recently announced our new charity partnerships for the next two years.
Stephens Scown has over 300 staff, including more than 50 partners, across its offices in Exeter, Truro and St Austell. It is the highest ranking law firm from the South West in the Sunday Times 100 Best Companies to Work For.