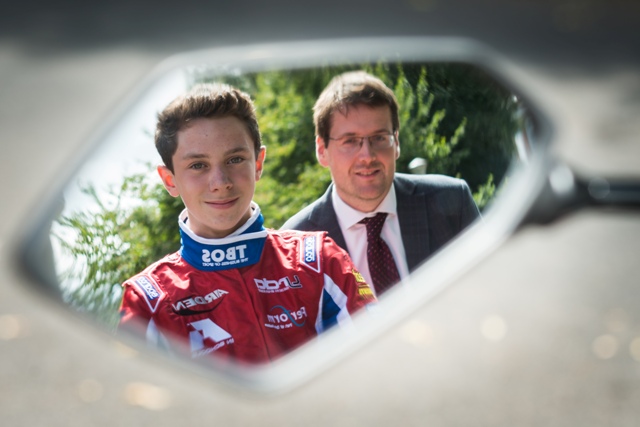 South West law firm Stephens Scown has reached a sponsorship agreement with 'hot prospect' for the future, young Cornish racing driver Alex Quinn.
Alex, aged 14 from Camelford in Cornwall, has widely been recognised as a bright talent for the future. A multiple winner at British Championship level, Alex has turned into one of the brightest up and coming drivers in the British Karting scene. Racing for manufacturer CRG, Alex was seeded 7th overall in the CIK FIA European Championship (KF Junior class), after competing in his first full year at this prestigious level.
He's had the racing bug since his earliest years, following in the footsteps of his rally driver father Sam.
Always keen to support local talent, Stephens Scown sponsors Alex by covering his costs to attend a prestigious racing academy.
Ben Travers, Head of Intellectual Property at Stephens Scown, said: "As a firm, we are proud of all the great things that come out of the South West – and it looks like Alex could be one of them! One of our clients in the racing industry, Arden Motorsport, told us about Alex and we decided to get involved. We know how hard it is to really make it in racing, so we are happy to provide support as Alex develops his career. Hopefully he has a great season in front of him."
Alex who attends Sir James Smith's School in Camelford, said: "It's fantastic to have this sponsorship from Stephens Scown. Racing is an expensive business so their support will really make a difference. It's given me a great boost and I can't wait to get on the track and keep improving my performances."