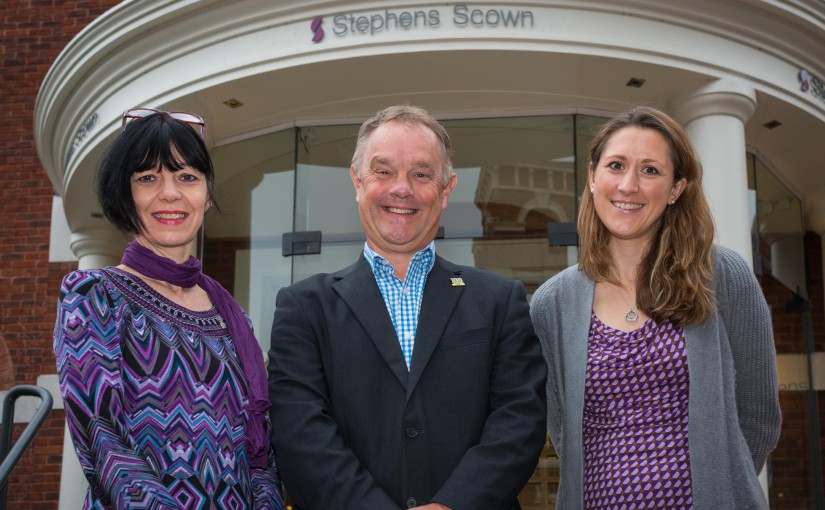 One of the South West's leading law firms has become a dementia friendly firm and joined the Exeter Dementia Action Alliance.
Stephens Scown LLP, which has offices in Exeter, Truro and St Austell, is one of the first law firms to join the alliance in Exeter, which now has 22 corporate members including Barclays Bank, The Met Office, Age UK Exeter and Alzheimer's Society – Devon.
This shows the firm's support for the government's plan to promote dementia friendly communities. Stephens Scown will be raising awareness of dementia amongst staff to ensure they are sensitive to the relevant issues when dealing with individuals and their loved ones who are living with dementia. The firm will also encourage staff to attend Dementia Friend training.
Robert Camp, managing partner of Stephens Scown, said: "Dementia is a disease that affects hundreds of thousands of people – as well as their loved ones and carers. We are very pleased to become a dementia friendly firm and join Exeter Dementia Action Alliance, to support them in the work they do and help raise awareness. A dementia diagnosis can be an issue in the drawing up of legal documents, something our lawyers are used to handling sensitively. We look forward to working with the alliance in Exeter."
Gina Awad, project lead for Exeter Dementia Action Alliance, said: "We are delighted at the Exeter Dementia Action Alliance to have membership from Stephens Scown, one of the city's leading law firms. The value of this collaborative work with our members will ultimately help to support and embed change in the community thus enabling a city of inclusion and dementia awareness."
Exeter Dementia Action Alliance is working towards making Exeter a dementia friendly city, an aim that Stephens Scown is fully supportive of.