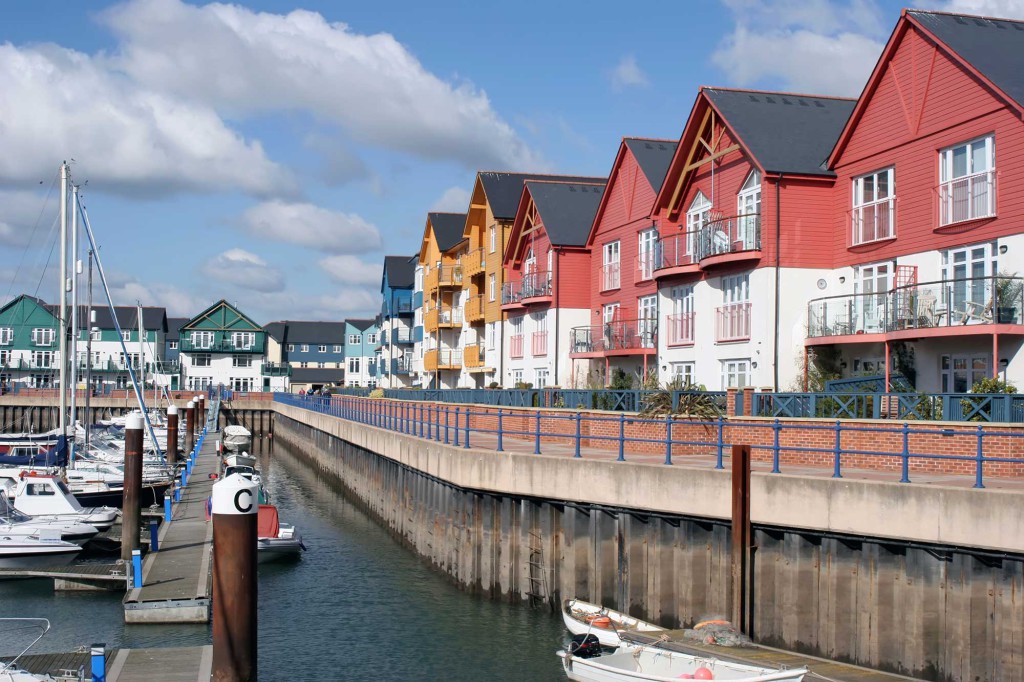 "One big family" is how Simon and Emma Bailey describe their business and from the moment you step into Bailey's Country Store in Penryn it is not hard to see why.
From the warm welcome, to the staff knowing many of the customers by name, the atmosphere is immediately friendly and inviting. Simon and Emma's enthusiasm for the business is clear, as is their focus on customer service.
"Customer service and excellent product knowledge have been a key part of our business plan right from the start. It is the way we make sure we stand out from the competition and build a loyal customer base", explains Simon. "We help customers out to their car with their goods and always make time to hear their news and fill them in on what we've been up to."
Simon grew up helping out in the family business, Walter Bailey in Par, and studied agriculture at Reading University. After qualifying, Simon worked for a national animal feed company for 10 years. After the birth of their first child, Simon and Emma were looking for opportunities to start their own business. Whilst carrying hay with his brother, Simon heard that a premises Walter Bailey's used to deliver to in Penryn was empty. With Simon's agricultural background and Emma having had a career in retail management, they prepared a business plan and did some sums. The results looked positive and they took the plunge.
Simon and Emma juggled a growing young family and a new business. Gradually the business grew and they started taking on staff – ensuring their recruits all shared their passion for customer service. They now have two full time and three part time employees, along with two Saturday staff. Their team are as loyal to the business as they are and the loyalty of the customers speaks volumes.
The combination of Simon's knowledge of the agricultural side of the business and Emma's retail know-how means that they have created a business that feels quite different to a traditional country store. "We like to make sure that the store looks inviting, and constantly look for ways to make things fresh for our customers, bringing in new stock and changing the displays", explains Emma.
After four years in business, the opportunity to expand into the premises next door came up. Simon adds: "This meant we could double our floor space and offer more choice for our customers. We now have seven business streams: our farm shop, pet supplies, clothing, equestrian, small holding, gardening and wild bird supplies, plus significant sales of solid fuels during the colder months. We hope that no matter why someone comes to us, we can offer them something else that they need too. Someone may come to us for horse feed, but pick up some dog food too; or a small holder may want some fertiliser, but need new boots or something tasty for their dinner."
One of the store's most recent projects is the expansion of the farm shop. Emma explains: "This really grew out of customer demand. We started with a few fresh vegetables from local suppliers, and then customers started asking if we could stock milk. It grew from there and now we have well over 50 local suppliers providing us with everything from freshly baked bread to meat and preserves. "
This part of the business has brought in a new kind of  customer. We now see lots of local families popping in for their milk and picking up other food supplies. These are people who would never have gone into a traditional country store. It is great to see the business develop like this."
In 2012 they were voted by the public 'Best Food Shop' at the Cornwall Life Food and Drink Awards. This came as an honour and a surprise as they had no knowledge they had been nominated.
So what do Simon and Emma make of the journey they have been on since starting out in 2006? "We have really enjoyed a challenging and exciting eight years and look forward to continuing to achieve our long term goals." It is clear to see that their many customers have enjoyed it too!
To contact Bailey's Country Store, please call 01326 379888, follow @BaileysCS on Twitter, go to www.baileyscountrystore.co.uk or pop in to the store at Eastwood Park, Eastwood Road, Penryn, TR10 8LA