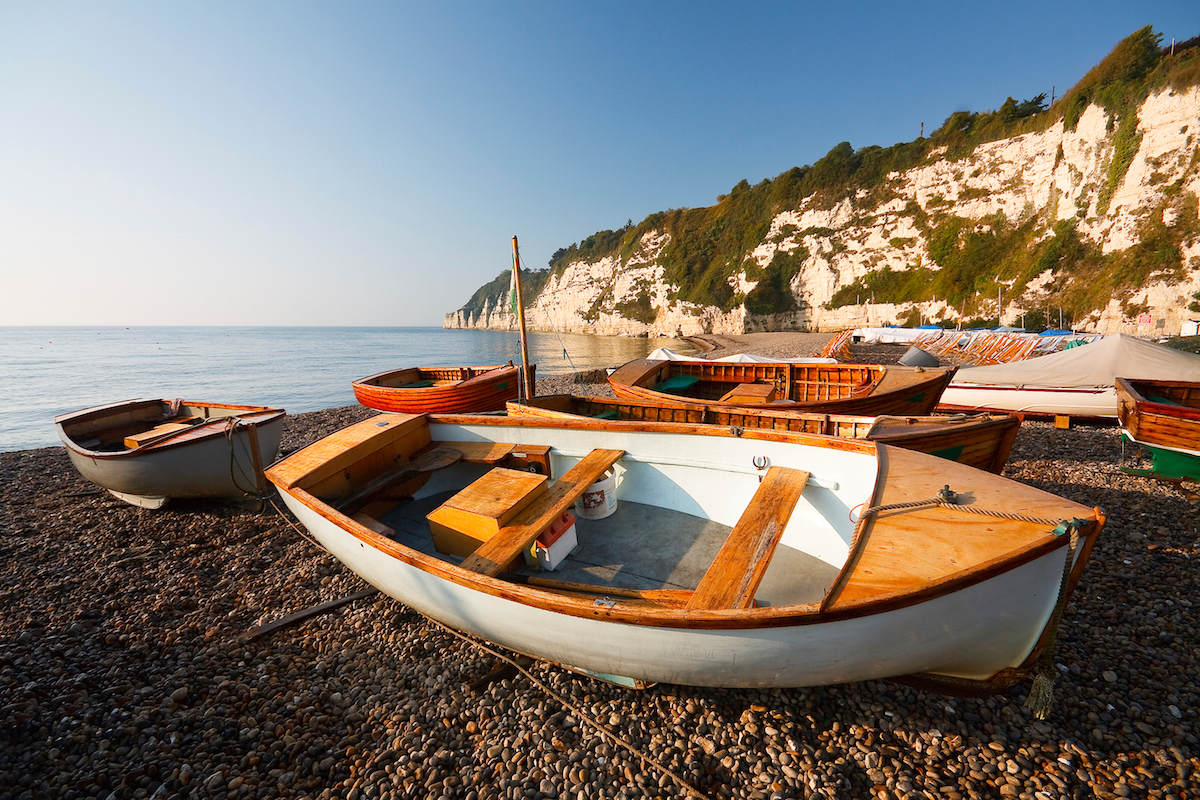 The short-listed entries for this year's Devon Farm Business Awards paint a fascinating picture of a dynamic industry being led by the younger generation through a process of rapid development and change.
Most of the potential winners are in their 20s and 30s. Many of the businesses are run by husband and wife teams as equal partners. And they are all, without exception, innovators, whether that be in new techniques, new products or new ways of doing business.
One of the strongest themes among the short-listed entries is that of younger farmers, coming back to the family farm after broadening their horizons through education and travel, and revolutionising the business. In one case, on a north Devon dairy farm, this has involved increasing cow numbers from 180 to over 400. In another, in East Devon, the son of the family has overseen the process of completely re-imagining the family dairy enterprise, complete with new cubicle buildings, a new state of the art milking parlour, and even an entirely new dairy herd.
Meanwhile, near Tiverton, a farmer's son and his wife have, in the space of little more than ten years, trebled the size of the farm, created an industrial estate from redundant farm buildings and set up a business growing thousands of acres of maize for local AD (anaerobic digestion) plants.
Diversification is still very much the name of the game in Devon farming, and not just among the short-listed entries for the CAAV* John Neason Diversification Award. There are quails and ducks eggs, specialist goat meat production, organic vegetable boxes, wool in all its many forms, farm shops, restaurants and an ice cream parlour – plus a farmer who claims to be the only one in Devon not just to rear, slaughter, butcher and retail his own cattle, but even to cook and serve them in his own on-farm café. That's farm to fork, if you like!
When it comes to the differing styles of farming, the short-listed entries offer a good mix, particularly among the dairy farms, with both those using intensive methods to achieve very high levels of output, and those specialising in grazed grass in low cost systems, strongly represented. However, despite the recent slump in milk prices, the accent with all of the dairy farms on the list is very firmly on expansion.
Sustainability is another major theme. One of the short-listed farms is fully organic, but almost all have invested in renewable energy, wildlife and conservation features or farming and countryside education.
The Devon Farm Business Awards are organised jointly by the Devon County Agricultural Association (DCAA), the Addington Fund and Stephens Scown Solicitors. Richard Maunder, the Chief Executive of the DCAA, described the short-list as "a roll-call of farming excellence".
"We started these awards last year to highlight the many good things that are happening in Devon farming, and to bust the myth that ours is a backward-looking industry run by old men. But I must admit that even I have been surprised by the sheer diversity of what is happening in farming at present, and the extent to which that is being driven by the younger generation.
"It is a great short-list, not just because it includes so many brilliant farming businesses, but because it covers so many different types, styles and sizes of farm. There are examples on it from which everyone can learn, and that's what this awards scheme is all about."
For the Addington Fund's Chief Executive, Ian Bell, the short-list provides clear evidence of the resilience of Devon farming, in what has not been an easy year.
"We've seen falling prices for milk, corn and now beef. As we at the Addington Fund know only too well, there is real hardship out there. But what is striking about the farms which have made the short-list is that they have allowed for greater volatility in their business plans, they are determined not to be knocked out of their stride by short-term price movements and they remain confident about the future, both for their own businesses and for the industry as a whole. There are important and encouraging lessons there for everyone in farming."
Phil Reed, partner and head of rural services at Stephens Scown solicitors, added.
"The standard of this year's entries is very impressive and together with the innovation displayed highlights the level of talent here in Devon. Perhaps even more encouraging are the ages of those nominated, showing that farming has a future."
The winners of the Devon Farm Business Awards, including Devon's Farmer of the Year, will be announced at a gala dinner on the eve of the Devon County Show on May 20.