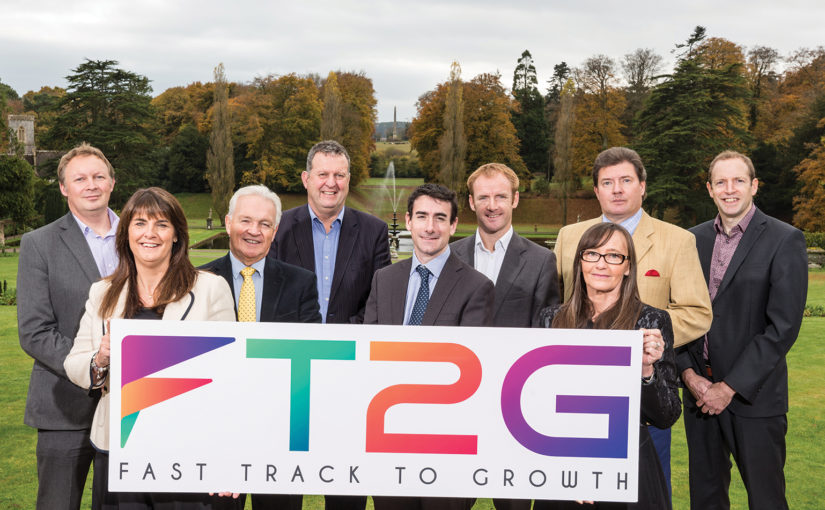 Successful business programme Fast Track to Growth is returning for its second year, offering companies from across Devon the chance to benefit from free support to help them grow.
Backed for the first time by Devon County Council, the annual programme provides a wide range of advice and support for companies intent on growth, including free Growth Day events in Plymouth and Exeter, a free intensive Fast Track to Growth programme for shortlisted firms and, for one company, £15,000 worth of on-going business support through 2017.
Bluebird Care, Custodian Solutions, Essential 6, Holiday Toys, Otter Valley Dairy, Pickleshack and Salcombe Gin Company were amongst companies that took part in the growth programme in 2016.
Stephens Scown LLP, Sampson Hall, PKF Francis Clark, Astley Media, DataWise Intelligence, Perfect Pigtails HR, Neligan Financial and SETSquared Exeter are all supporting the programme, providing businesses with expertise in areas including business planning, finance, technology, marketing, legal considerations, leadership, culture and HR.
Devon County Council is encouraging companies from across the county to apply for the free business support.
Cllr Andrew Leadbetter, Devon County Council Cabinet member for Economy and Growth, said: "Last year's programme was a great success and we're pleased to be lending our support this year. The County Council is keen to promote growth in our economy and Fast Track to Growth can play an integral part in helping to achieve that.
"Devon is a great place to work and live, and the support from the business community for this initiative highlights that. I'd urge companies to sign up and take this opportunity to tap into a wealth of experience from local businesses backing the programme."
Established firms in Devon seeking overall growth or with a specific idea or plan for a particular aspect of their business are eligible.
Christian Wilson, Partner at Stephens Scown, said: "Innovative businesses are the lifeblood of our region and I would urge them to get involved in this programme. The business advice and support they will receive could give them that push they need to take their business to the next level. I am so excited to be involved and look forward to meeting the exciting businesses that get involved in Fast Track to Growth."
All companies who apply automatically qualify to attend a Growth Day event in either Exeter or Plymouth, with 15 shortlisted companies taking part in the Fast Track to Growth intensive support programme, at venues across Devon. A final pitch will see one company secure on-going business support through 2017.
Phil Sampson, Director at Sampson Hall, said: "We have been delighted to work with Fast Track 2 Growth since its inauguration. There is nothing better than helping local businesses to grow and develop.
"We are always amazed at the entrepreneurial spirit that exists in our region and the number of extremely successful businesses that are booming as a result. We are looking forward to discovering and working with more people who have what it takes to deliver future success in their businesses and to the local economy."
Alan Foster, of Torbay-based training company Essential 6, took part in Fast Track to Growth 2016.
He said: "It was a fantastic sounding board, definitely advanced our learning and highlighted areas we needed to tackle to help achieve greater growth. We quickly saw the value that the expert advisers provided throughout the programme."
Applying is via a short online application form at www.ft2g.co.uk
The deadline for entries is early February, with Growth Days being held later that month, the intensive growth programme in March, ahead of the final pitch in April.