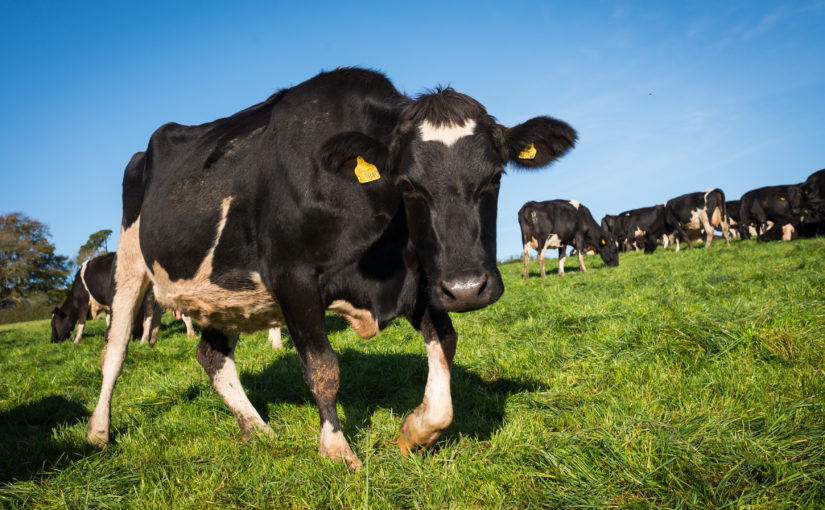 With just under a week to go before the Devon County Show, the judges for this year's Devon Farm Business Awards are grappling with the difficult task of picking the winners from an outstanding short-list of entries.
The farm businesses which have made the shortlist represent a fascinating cross section of Devon farming as it is today, ranging as they do from highly intensive, large-scale businesses, through to small-scale organic producers supplying premium markets. Family farms are strongly represented, as you would expect in the county Devon, and there are plenty of younger farmers on the short-list, and not just in the Best Young Farmer category.
"Selecting our final winners is going to be a real challenge because the standard of all of the entries is just so high", says Phil Cork, the lead judge of Devon's Best Young Farmer category.
"It was quite humbling to meet these young farmers and to leave them knowing the future of the industry in the county is in such good hands. Each one is different, but if there is an overall theme, they all have a tremendous work ethic and maturity way beyond their years."
Now in their fifth year, the awards are organised by the Addington Fund, the Devon County Agricultural Association (DCAA) and leading regional solicitors Stephens Scown. There are six categories: Best Commercial Farmer, Best Dairy Farmer, Best Woman in Farming, Best Young Farmer, The CAAV John Neason Farm Diversification Award and Farming Champion, with the overall winner being crowned Devon's Farmer of the Year. There is also a Lifetime Achievement Award which recognises someone who has given their all across the industry over a lifetime.
The awards will be announced and presented at a dinner on the eve of the Devon County Show (May 16) by Susie Murray from Stephens Scown and category sponsors, with Minette Batters, the President of the National Farmers' Union giving an after dinner speech.
The Devon County Show is held on May 17, 18 and 19 at Westpoint showground, Exeter.