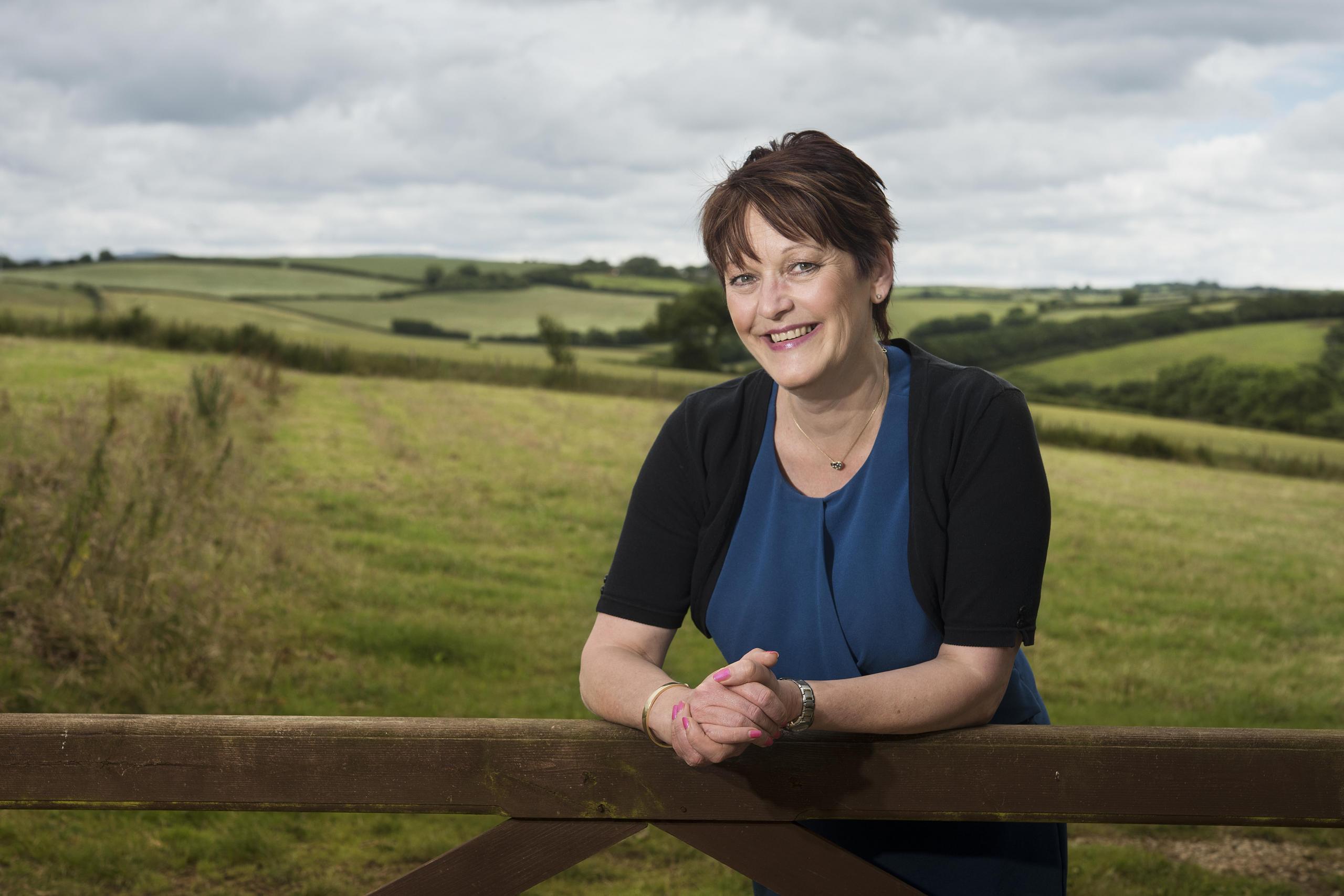 Who is Kate Theophilus and what drew her to rural property law?
In this series, you can learn more about the people who make up Stephens Scown; their area of expertise and a little bit about what they get up to outside of work. Here we meet Kate Theophilus, partner and head of our Rural Property team. Let's get the 'bale' rolling…
What is a typical day for Kate Theophilus like?
"I'm known for being able to tackle the more complicated cases, meaning there is no such thing as a typical day. I enjoy that, as it keeps things interesting and varied! My time is balanced between client work and team management. This includes supervising and mentoring the team to ensure we are delivering great client service, and providing advice on more complicated transactions.
I particularly enjoy days that involve visiting a client's farm and learning more about their business."
Why did Kate specialise in Rural Property law?
"My uncles and grandparents were farmers in mid Wales, so I spent all of my childhood literally 'down on the farm'. As well as being a lovely memory for me, this is what has steered me to want to use my qualifications for the benefit of other rural businesses.
What is fascinating about the rural sector for a property solicitor is that, although in essence it is the same as any other property sale, a rural property sale becomes more complicated because of the various laws associated with land and business. From covenants and shooting rights, to company structure and grant funding – rural businesses keep you on your toes. And no deal is every the same.
I'm always telling my team that they should never take title deeds on face value. Farming set ups are such that partnership and trusts behind the scenes can often mean that the individuals named on the title deeds may not be the ones who ultimately have the authority to give instruction or make the final decision.
Tax plays a big part in our work as property solicitors and an understanding of the concepts along with working closely with accountants is key."
What has been Kate's most interesting case?
"There have been many over the years, some to do with the nature of the title or timescales – which I love the challenge of – and others to do with the people and personalities involved.
Just as a flavour, one which springs to mind was looking at how a rescued peacock was to be transported to my client's new home. Another time, my clients were moving from Scotland at the start of the first lockdown with a number of horses and we had to complete within a short time of just three weeks. As well as the time pressure, we were getting used to remote working – and I'm pleased to say we achieved the goal and made it happen in the timeframe."
What does Kate Theophilus love most about her role?
"Achieving the goals for my clients – I will always go the extra mile, and this is the most important aspect for me. Also, on the management side, I enjoy seeing the junior members of my team grow with knowledge and confidence."
What does Kate think are the biggest challenges and opportunities for rural businesses?
"I always see challenges as opportunities. The sector is at a crossroads of great change with Brexit and the desire to become greener due to climate change. The whole subsidy regime is changing and for some farmers, it will be the difference between be able to continue or not.
The ability for new entrants to join the sector is a problem; the price of land is such that many youngsters cannot afford to get on the ladder, the tax regime means that older generations cannot retire without the fear of no roof over their heads and large tax bills, so they stay on until they die to avail themselves of tax reliefs.
The new regimes being proposed by the current government will not, in my opinion, be enough and they are slow to put the meat on the bones. The opportunities are for us, with other professionals in the sector, to help guide our clients through this minefield of change."
Kate has been a member of the Agricultural Law Association (ALA) for a number of years. We ask her to tell us about this and why it is so important to her.
"The name would, on first glance, imply it is an organisation just for solicitors. In fact that is not the case. It is an organisation for all professionals who operate in the rural sector.
The ALA is the only organisation in the sector whose members cross the various professions. It is aimed to help with education within the sector; there are not many training courses which would be specific to the issues we face. The ALA run two residential courses and I have been fortunate to have tutored on it one and been on its national council.
Going forward, the ALA are looking to run webinars and have a precedent bank, which is more tailored to the rural sector than just general commercial property."
Kate Theophilus is a keen singer and is part of our Cornwall office choir, the Scown Roses. We ask Kate – what has been your favourite performance?
"Without question, the Sea Shanty Festival in Falmouth.
I have sung for years and been involved in light opera and also grand opera, with what is described as a 'semi-professional' group, although I would not regard myself as that, it is more the standard of performance given. Singing sea shanties is a technique all of its own; I did not find it easy. We were well received and the novelty was that we were predominantly (sorry to the brave chaps in the choir) a female ensemble.
Since the pandemic we've not been able to perform and I look forward to the day when we can. Our aim is to have good wellbeing for employees and bring joy to the community, in which we work wherever we can.
Singing in the main ring of the Primestock show in Truro comes a close second!"
How does Kate Theophilus spend time outside of work?
"I have what some call a Noah's Ark of animals at home. I've got dogs, cats, goats, chickens, ducks and miniature donkeys. They take up a lot of my time and I love being able to escape to the sanctuary of my animals."
If Kate Theophilus wasn't a property lawyer, what would she be?
"That's difficult. If I had a free hand I would have loved to have done something creative, like being a singer or an actor, or to work outdoors with the land and animals."
We ask Kate what it means to work for Stephens Scown – what makes us different?
"We're employee owned and the feeling is that we are all in it together.
I know that sounds cheesy, but it is so true. I would never have imagined myself in my current role before coming to Stephens Scown. However, I know with their support and empowerment, I have stretched myself and grown further than I expected. I look forward to helping others in the same way."
For more information about our Rural Property services, please click here.