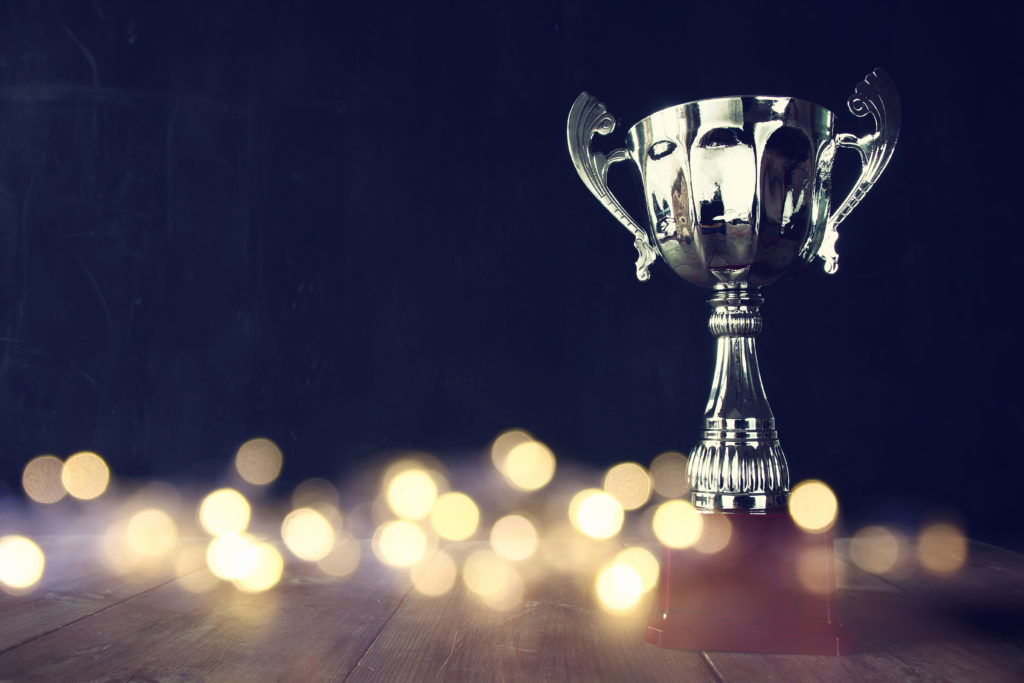 Two months after winning the coveted Farmer of the Year and Best Woman in Farming titles at the Devon Farm Business Awards, Jacqui Lanning of Devonshire Poultry is still letting the win sink in.
"I entered the Best Woman in Farming category because I feel that there are lots of women like me in farming who look after the compliance and business aspects of a farm. I think they are often the unsung heroes of farming and I wanted to shine a light on this kind of work. I was so excited to win that category, but it never even crossed my mind that I could win the overall award because I'm not a traditional 'hands on' farmer. I was stunned and shocked – and I still am!" says Jacqui.
Jacqui runs Devonshire Poultry, a broiler chicken business based at Sheldon in the Blackdown Hills, with her husband Robert. They started the business in 1991 and it has grown to include six farms across three counties. The business now employs 11 people and produces 4.5 million table chickens each year.
Farmer of the year – an outstanding winner
Although Jacqui was surprised with her win, the judges were in no doubt. Lead judge for the Farmer of the Year award, Mole Valley Farmers' Chairman, Graeme Cock, said of Jacqui: "Devonshire Poultry is a fantastic business which bases its entire marketing theme on Devon. Jacqui's role in the business is absolutely vital, running as she does six very efficient and high welfare units across three counties from her Devon base. She is an outstanding winner."
"Her focus and drive is obvious and she clearly loves her work", observed judge Richard Townsend, who placed Jacqui top in the Best Woman in Farming category. "The future looks bright with a great team in place providing a solid foundation for future growth."
Farming can be for everyone
Neither Jacqui nor her husband has a farming background and she is passionate about showing that farming can be for anyone – even if you are not born into it.
"I'm proud of the fact I grew up on a council estate in the Black Country. I hope that my husband and I are an inspiration to young people and show that it is possible to build a successful farming business from scratch," says Jacqui.
Jacqui looks after the HR, compliance, cash flow and health and safety for Devonshire Poultry. "HR regulations in particular are forever changing, so it is a busy role and there is so much to keep on top of. I love the variety of the work I do every.
"Across the farming sector there are so many different jobs that young people could go for, from agronomist to agriculture planning; welfare officer to agricultural engineering. As an industry we need to do more to show young people the variety of jobs on offer in farming. There are so many aspects to farming it is possible for us to appeal to children who want to work with animals, those who want to work in business, science-minded kids and the ones who want to work in a practical job in the fresh air. This is an industry to get excited about – let's share that excitement," adds Jacqui.
Jacqui is also passionate about helping young people to understand where their food comes from. She says: "They are the shoppers of tomorrow. The link between farming and education is so important. I'm keen to remove some of the stigma associated with 'intensive' farming and farming on a large scale like we do here. I want to show that there is a place for high welfare, quality, affordable, high protein food. I respect all of my fellow farmers and it is important that children understand the different kinds of farming."
An industry that deserves to be recognised and celebrated
Representing women in farming is another of Jacqui's passions. "Farming isn't a man's world any more, but there are definitely many female unsung heroes in the industry and we need to celebrate the role we play. Women can do any job on a farm – from a hands-on role, to being the brains behind the business."
What is Jacqui's advice to anyone thinking about entering themselves or nominating someone for the Devon Farm Business Awards 2019? "The Devon Farm Business Awards are so important because they show how diverse farming in Devon is and the contribution we all make. Farmers are notoriously humble, but sometimes you have to go for it and put yourself out there. We are an industry that deserves to be recognised and celebrated," says Jacqui.
So what is next for our Devon Farmer of the Year and Devonshire Poultry? "We had to become very commercial very quickly as we are a non-subsidised business. Now that we face the uncertainties of Brexit it is going to be tricky for many in farming. Having a commercial attitude is going to be even more important. Agriculture has shown itself to be resilient before, so I'm sure we will look out for the opportunities ahead and make the most of them.
"I remain very ambitious for Devonshire Poultry and look forward to exploring how we can grow the business even more over the next few years."
As a firm, we are passionate about supporting the south west rural industry.  Whether you're looking to buy or sell a farm, raise finance, diversify, manage land or simply plan ahead for the future, our agriculture solicitors understand the specific challenges of the rural sector.  Find out more