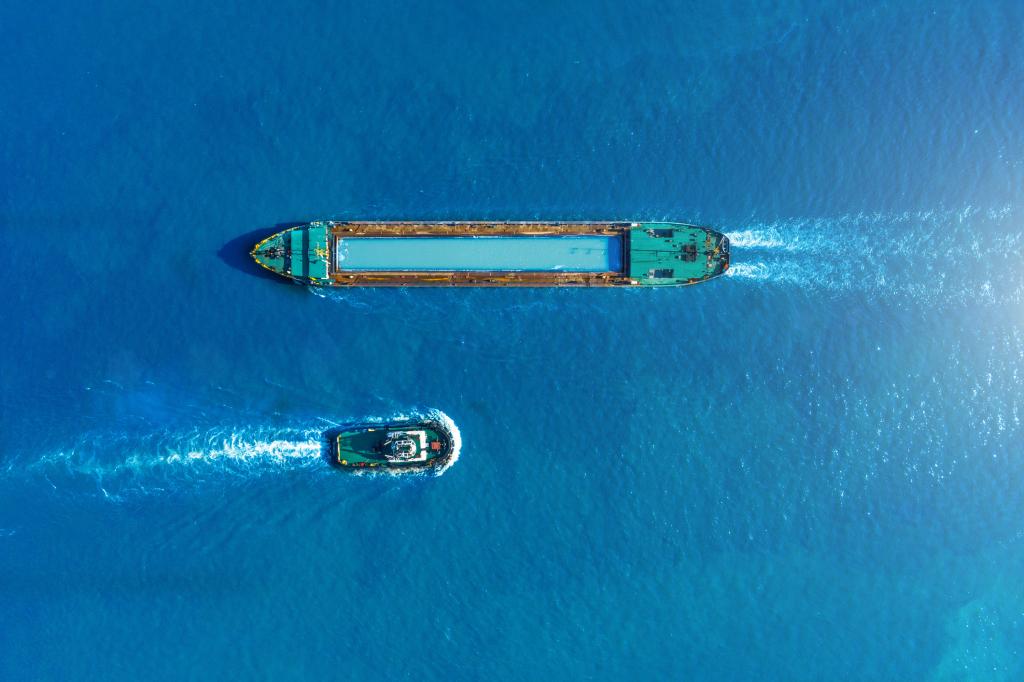 If your vessels are only working within the 60 mile coastal limit, it's tempting to think that you don't need to worry about the Maritime Labour Convention (MLC) and the resulting Seafarers rights. It's easy to mentally equate those rights only to those working on ships that go around the world.
What you may not be aware of is that when the UK government brought the MLC into UK law, via the snappily entitled Merchant Shipping (Marine Labour Convention) (Min Requirements for Seafarers) Regs 2014, it chose to apply most of the MLC standards to ships operating within that coastal limit, even if just undertaking domestic journeys or working within areas where port regulations apply. Some of the MLC standards can therefore apply even for ships below 500 gross tons, even though there are no specific MLC survey and certification requirements for these smaller ships. This could include workboats or a MODU (Mobile Offshore Drilling Unit).
A number of limited exceptions are provided by the 2014 Regs:
Pleasure vessels that are not used for any commercial purposes
Fishing vessels (there are separate standards for fisherman living and working conditions)
Ships of traditional build
Warships or naval auxiliaries; or
Vessels which are not ordinarily engaged in commercial activities
Who on a ship caught by the 2014 Regs, is a 'Seafarer'?
The definition means any person, including the master, who is employed or engaged or works in any capacity on board a ship and whose normal place of work is on a ship. Note that it includes self-employed persons. It can also include those working on the ship on a customer facing role.
Seafarer does not apply to those persons whose work is not part of the routine business of the ship and whose principal place of work is ashore, e.g. marine professionals such as harbour pilots, inspectors, or superintendents; scientists researchers, divers or specialist offshore technicians. Seafarer also does not include those who are working on a seagoing ship on an occasional and short-term basis, such as fitters, guest lecturers and entertainers, repair technicians, surveyors or port workers. The MCA has given an indicative period of short term as being on board a vessel for around three nights, although this is not set in stone.
What are the key basic rights of Seafarers even within the 60 mile limit?
The right to a Seafarer Employment Agreement or a self-employed contract that gives them protection which is broadly equivalent to the MLC standards. Details of what those contracts must contain can be found in MGN 477(M) Amendment 2
The right to be paid no less than monthly, to get an account of the wages and access to a system to transfer the wages to their dependants – see MGN 478(M)
A greatly limited right to deduct monies from their pay – including a cap of £100 for being absent without leave. If a seafarer is dismissed from a ship for gross misconduct. under the MLC Minimum Requirements Regulations. you may however now be able to claim the costs of the seafarer's repatriation and maintenance costs back from the seafarer: but only if a specific provision to this effect is in the contract.
Entitlement to 38 days annual leave per annum for employed Seafarers. Note that this can include those that would be considered to be workers under the Working Time Regulations 1998, especially where the person is providing personal service despite being called 'self employed'
Entitlement to a minimum of 77 hours of rest in any seven-day period and 10 hours rest in any 24-hour period – see MSN 1877(M)
Notice – must be the same whoever gives it (Seafarer or boss) and not less than seven days
Repatriation rights – see MGN 479(M)
Compensation if the ship is lost or flounders – see MGN 480(M) Amendment 2
The right to the National Minimum Wage provided they are in UK territorial waters / within the UK continental shelf. There are some exceptions to this that may shortly be removed around workers engaged in transit passage.
The right not to be discriminated against under the Equality Act 2010
The right to a record of service on board the ship, when the seafarer's work on the ship comes to an end
To be members of an independent trade union if they wish
This is not an exhaustive list. There are also detailed rules relating to manning levels, accommodation, recreational facilities, catering, medical care and health and safety.
A recent hot topic post events with P&O is whether seafarers operating out of British ports are also protected by UK employment law if made redundant. This is a tricky legal area and we recommend strongly taking specialist legal advice before making seafarers redundant.
What are the sanctions for breach?
If individuals on these ships made a complaint about their living or working conditions the MCA can investigate, decide if the MLC standards apply and take action accordingly. Some breaches amount to a criminal offence by the ship owner, operator or ship manager/master. A number of the above rights can also be pursued by a Seafarer within a UK employment tribunal. Breaches of the National Minimum Wage legislation are dealt with by HMRC.
This is a complex and confusing area. Be warned that much of the available guidance talks about the MLC itself not applying to smaller vessels in coastal waters, without reflecting (other than in a few opaque sentences) that the 2014 Regs and various pre-existing onerous standards do apply. Given that no formal certification or inspection of these smaller inland ships is mandatory, it is very easy therefore to unwittingly fall foul of these labour requirements.