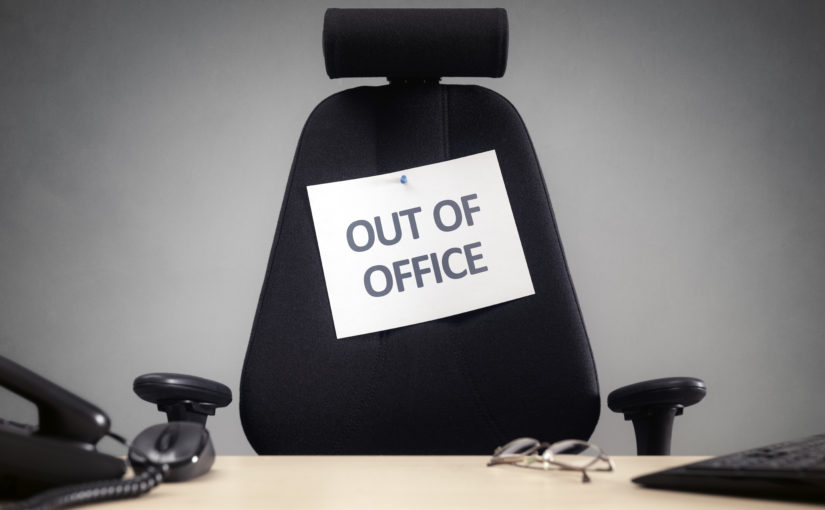 What can you do if you have a sick employee and you think they may be "swinging the lead"? It's a common question asked of Verity Slater, the Head of the Marine Team, who specialises in HR/employment law.
The 2016 case of Ajaj v Metroline West Ltd was a welcome one for employers. It was found that the dishonesty of an employee in "pulling a sickie" (in this case exaggerating an injury) went to the heart of the relationship of trust with their employer and his resulting dismissal was, therefore, fair.
Here are Verity's top tips if you have suspicions about whether your employee's sickness is genuine:
Dig out and read your sickness absence policy if you have one.
 Keep a detailed record of the days the employee has off sick so you can spot any patterns emerging. Keep notes of any discussions you have with them about their illness. Get the employee to complete a sickness absence record form for any days absent.
Check you are paying the employee sick pay in accordance with their employment contract. If you started paying them full pay but they are actually only entitled to Statutory Sick Pay, write to them to confirm the discretionary pay has ended and you are now moving to SSP only. If you have a history of paying full pay to some sick employees and you think you may have set a precedent, speak to us first.
Get the employee seen by an occupational health nurse or doctor at an early stage (ie within 6 weeks). If you need help finding one of these experts, let us know.
Meet with the employee regularly to talk about how they are getting on and when they may return (or if appropriate, raise with them your concerns about their intermittent absence). It is a lot easier for the employee to be off sick if they don't have contact with you or don't have to explain what happened to them on certain days.
If they are off for more than 2 weeks, write to the sick employee saying what conduct you expect from them while they are sick (or bring this to their attention if you already have this in your sickness policy).
If you still think they may be malingering, take advice on whether to address this as a misconduct issue (e.g. if you have a belief that an employee is acting dishonestly in exaggerating a condition), or a capability one (based on their actual fitness to work).
Although you may be suspicious, do a reasonable investigation before suspending or starting disciplinary action against them – especially if they have more than 2 year's service. Make sure you follow the relevant ACAS Code of Practice. Check any CCTV footage you have from your site to see if their actions, when they are not in front of you, are in line with their condition.
Take advice before you start any surveillance of an employee, however temping this is – although Metroline were able to, it will be rare for covert monitoring of workers to be justified.  You would need to have some reasonable grounds already for believing the employee is acting dishonestly or exaggerating their condition. Monitoring should only be used in exceptional circumstances and not in spaces in which employees would expect to be private – like their own home or garden.
Don't jump to conclusions if you see Facebook or other social media posts that suggest an employee is not as ill as you thought. Take a screen shot of the post as this may be useful evidence in a subsequent investigation into the genuineness of the employee's sickness, but speak to our team and to the employee about this before moving straight to disciplinary action or dismissal.
Our experienced employment team can help you in handling such cases correctly. We can provide you with all the necessary advice and support (including at your premises), standard letters and even training to help handle these matters.
Verity can be contacted on 01872 265100 or marine@stephens-scown.co.uk