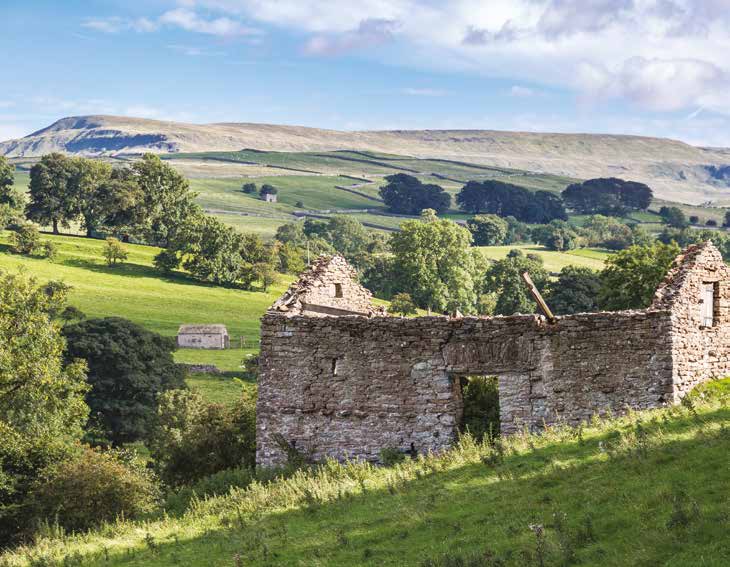 The clock is ticking for LPAs to prepare and publish their brownfield registers ahead of the 31 December deadline. Land entered into the register (part 1 and part 2) will be granted permission in principle for housing development.
What might this mean for rural businesses and landholdings?
Some recent attempts to develop redundant agricultural buildings under the Class Q permitted development right have been thwarted by the Court's recent judgement in Hibbitt and Another v Secretary of State for Communities and Local Government and Rushcliffe Borough Council.
The Court held that there was a fundamental distinction (but still a matter of judgement,
rather than of legal definition) between 'conversion', which could be allowed under Class Q, and 're-building', which could not. The decision turned, largely, on whether new structural elements would be needed in order to effect the change of use to residential. It is worth noting, in that context, that section 55(2) of the Town and Country Planning Act 1990 excludes from
the definition of 'development' (and therefore from the need for planning permission), works of maintenance or improvement or alteration of a building that affect only the interior of the building or do not materially affect its external appearance.
It seems likely that there will be cases where a little on-going repair work before an application for Class Q is made, might pay dividends. Landowners/would-be developers, keen to de-risk the process, might consider applying for a certificate of lawfulness for the proposed repairs; Class Q conversions aren't permitted where certain agricultural permitted development rights have been exercised, but they aren't precluded where the works of repair don't require planning permission in the first place.
For those still disappointed under Class Q, might hope be found in the brownfield register?
Possibly.  It is not surprising that the Government is heralding this apparent change to brownfield development as revolutionary; in fact it achieves little (if anything) more than could have been achieved under a Local Development Order.
Land isn't even going to be entered onto the register unless it is already allocated for residential development, already has planning permission or is otherwise 'suitable for residential development' having regard to adverse impacts on the natural and built environment, including
heritage, adverse impacts on amenity and taking into account any relevant representations received. It is expected that owners of potential development sites will follow a similar procedure as they would under a traditional 'call for sites' and we wait to see how many unallocated sites make it through the assessment process.
Process aside, what is clear, is that the Government is at least making the right noises in terms of housing site delivery. There will inevitably be speculators willing to take a risk on potential brownfield development sites (and invite landowners to join them on that journey) and in areas
of historically poor housing land supply, there may be owners willing to invest themselves to bring sites forward.
However, if the recent history of extended permitted development right (for changes of use to housing) has taught us anything, it is that luck still favours the brave….. and the early.
Duncan Tilney is a partner based in our planning team in Devon and a member of the rural sector team. For advice on housing and building developments please contact planning@stephensscown.co.uk or 01392 210700.
This article was first published in our rural newsletter Newslink.  
Click here to join the mailing list