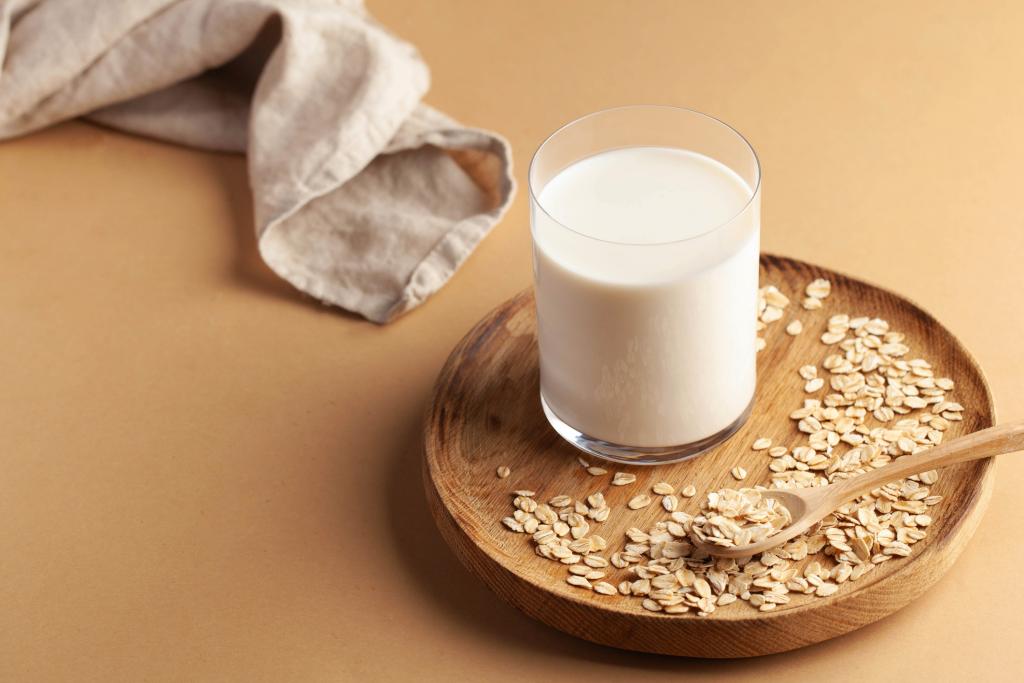 Oatly have recently made headlines for pursuing trade mark infringement and passing off claims against Glebe Farm Foods, which also make an oat-based milk drink called PureOaty.
Sales of plant-based milks (otherwise known as "alt-milks") in the UK have increased by 107% over the last two years, according to data from analysts Nielsen; making this a lucrative and incredibly fast-growing sector. It is not surprise therefore that Oatly, the best-selling non-dairy milk in the UK, is keen to protect their brand. But what are the commercial implications of their strategy, given that their brand identity is centred around being "the good guys"?
Oatly pursuing trade mark infringement claims against PureOaty
Sweden based Oatly raised the similarity of the PureOaty logo – which shows a tea cup and saucer as well as a tea-spoon and sugar bowl, framed by oat stems – with Oatly's own stylised teacup logo. Furthermore, the packaging of the Oatly Original product is a pale blue, and the PureOaty carton is also blue. Oatly – whose trade mark portfolio includes "wow no cow", "post milk generation" and "oatcuisine" – also objected to the aural similarities of the name. The "single letter Y creates too much of a similarity between Oatly and Oaty", according to Oatly's PR manager.
Glebe Farm Foods rebranded their product in January 2020 and Oatly claimed that the purpose of such a rebrand was to bring Oatly's products to the mind of the consumer when they saw the PureOaty drink.
In their defence, the representatives of Glebe Farm stated that the brand name PureOaty is a nod to the purity of their product, as purity of oats is an absolute requirement for the gluten-free certification that Glebe Farm holds. PureOaty is also a play on the word "purity". Glebe Farm agreed that Oatly holds significant goodwill and reputation in relation to the word "oatly" but that this does not extend, implicitly or otherwise, to the word "oaty".
Oatly claim that the defendant's had infringed upon their trade marks by using a sign and packaging that is so similar or identical to their own that it is likely to cause confusion between the products for the public as well as accusing Glebe Farms of relying on Oatly's reputation to seek an unfair advantage in the market.
The judgment
The case was heard at the High Court in June 2021. The judge found in favour of Glebe Farm Foods, and held that the similarities in the names were only "very modest". It was noted by the Judge that Oatly did not present any evidence of actual confusion and had not sought any consumer feedback on this regard despite some 300,000 followers on social media.
Thus the Judge held that the likelihood of confusion would be low to moderate at best and acknowledged that the only real similarities between the word mark is the word 'Oat' which is purely descriptive of the products.
The packaging for both products was also considered and the judge noted that the Oatly cartons "are highly distinctive and would be very recognisable to customers" and therefore unlikely to be confused with those of PureOaty.
When considering whether the defendants had caused detriment to the distinctive character of the mark of Oatly (under section 10(3) Trade Marks Act) the Judge stated that he did not see any risk of this and that any loss of sales Oatly might experience would just be due to a rival oat drink product coming onto the market.
Looking at whether Oatly's reputation was affected it was noted that even though some consumers did not like the PureOaty product, this had no effect on Oatly since they are not likely to be confused as being the same product.
On the question of whether PureOaty took unfair advantage of the distinctive mark or reputation of Oatly, the judge held that this was not the case, stating that "merely to note the market in which a rival operates and to target that market oneself does not amount to not taking unfair advantage".
Oatly have said that they will not be filing an appeal.
The commercial impact
The decision to pursue this case has caused much commentary on social media. Many view the move by the plant-based giant as "targeting the little guy", and have shunned the company for putting pressure on independent businesses and overzealously protecting their brand. For context, the Oatly group have a market capitalisation of over 7 billion GBP whereas the Cambridgeshire-based Glebe Farm Foods have net assets of less than 5 million GBP.
Despite wishing their opponents "well on their plant-based journey", Oatly are clearly prepared to get tough on those they feel might seek to piggy-back off their success or dilute their brand.
They have more recently signalled the potential to pursue other such disputes. Oatly have applied to trade mark the term "barista" which they use their Oatly Oat Drink Barista Edition. They have reportedly questioned the Skinny Food Co (a relatively small Nottingham-based sauce and syrup company) as to whether they have registered their use of the phrase on their coffee syrups and non-dairy creamers. Skinny Foods is planning to resist the pressure from Oatly to stop using the term, which is also currently in use by other plant-based milk brands such as Alpro and Minor Figures.
Skinny Foods Co seem to want to co-exist with Oatly rather than get involved in any legal battles and has argued that their Barista range does not contain any oat milk or other milk products, so there is less likelihood of confusion.
Ultimately, Oatly pursuing trade mark infringement claims and other cases would seem to suggest that they believe it is worth it in terms of protecting their highly recognisable brand. But it does raise some interesting questions about the commercial implications of doing so in an emerging sector where the target consumers value a brand's "good guy" credentials. Such legal cases are now widely reported across social media, and this provides a platform for consumers to debate the ethics of such decisions. This too should be taken into account when deciding whether it is commercially sensible to launch legal proceedings.