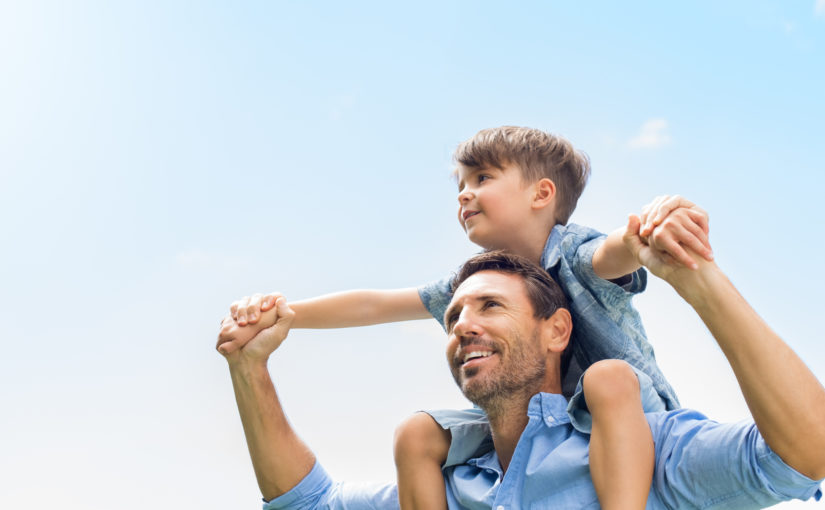 When parents separate, whether after marriage or cohabitation, it is always best to keep things as amicable as possible.   The court encourages this approach and takes the view that unless it is unsafe to do so then it is best for children to spend time with each of their parents. This does not have to mean an equal division of time, which often does not meet a child's needs, but can mean any manner of divisions, varying from weekends to 50/50 arrangements.
In England and Wales under current law, where the parents can agree arrangements, the Court will generally not interfere as the view taken by them is that parents are the best people to decide what is in their children's best interests.  The Court will only make an Order in relation to the children's care if it is satisfied doing so would be better for the children than making no order at all.
It has often been mistaken in the past that when families separate the children always remain with their mother.  This is not the case and if parties are unable to agree matters amicably, the court's paramount concern will be the children's welfare and what is in their best interests.  This might mean the children living with their father and the court can consider a variety of options, including sharing the residence of the children.
Sharing the care of the children means that the children alternate their periods of residence between two or more homes.   Whether this works in practice will depend on the individual circumstances but it can be an attractive option to parties where it might not be appropriate or best for the children to reside only with one parent.  The effect of sharing care under a court order will also put the parents on an equal footing.  Shared care does not have to equate to equal time spent in each home but the time should be significant.  The court will be reluctant to make such orders if the arrangements are more akin to living in one home and, for example, children spending time with the non-resident parent once a week.
Where possible, we aim to resolve family disputes, particularly those involving children, in an amicable way, and consider alternatives to litigation in the first instance.  We recognise that following a separation, emotions can be high.  Where children are involved, however, relationships need to be maintained to allow for communications between the parents long after any proceedings have concluded.  As a result, we consider with our clients whether their case is suitable for mediation, or collaborative law.  Collaborative law is a way of attempting to resolve family disputes and involves parents meeting with each other in the presence of two collaborative lawyers to see if a mutually acceptable solution can be found.
If you are experiencing problems with the arrangements for your children, or would just like to find out more information about the issues raised above, please contact us.  Ed Bidder works in our  family law team.  The team has a wealth of experience and offers advice on all children issues, including offering legal aid.  Please call 01392 210700 or email enquries@stephens-scown.co.uk for further information.