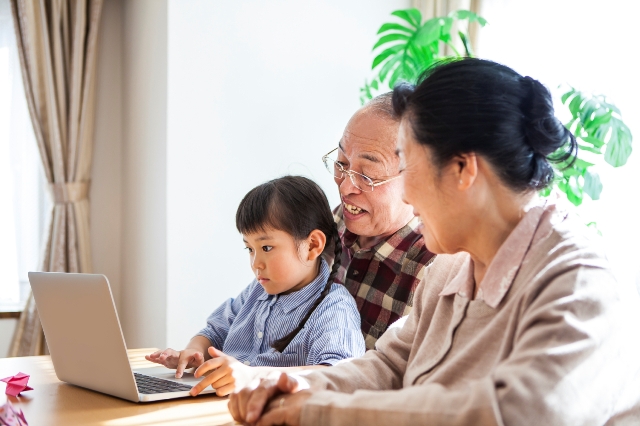 New figures released today (20 May 2015) show that over 8,000 grandparents sought advice from the Grandparents' Association last year after being denied access to their grandchildren. The vast majority of enquiries received by the charity were from grandparents whose son had separated from his partner.
The trend is being reflected in the increase in cases of this kind being handled by leading Stephens Scown's family law team.
Mark Smith, partner and a specialist in legal issues involving children said: "In my experience the increase in legal advice being sought by grandparents is mainly due to the change in the nuclear family that we are seeing now. Many families rely on the advice and support of grandparents, particularly helping with childcare. As such, many grandparents are very closely involved in the upbringing of their grandchildren and when families split up, can sometimes find their previous close relationship is cut off."
Stephens Scown deals with two main kinds of cases involving grandparents. First where they have been denied contact with their grandchildren and seek access through a Child Arrangements Order. The firm is also seeing an increase in grandparents who have concerns about the way their grandchildren are being cared for and are seeking a Special Guardianship Order.
Mark Smith explains more: "My first piece of advice would be to seek help quickly. If you haven't been able to find your own solution or if you have tried mediation and it didn't work, it would be worth speaking to a specialist lawyer to find out what your options are.
"These kinds of situations can be heart-breaking and it is easy to feel helpless, however, there are things that can be done through the family court to help. Although grandparents have no automatic rights to access to contact with their grandchildren and cannot bring an application without first having the court's permission, this is not an onerous test. The court can then consider their application on its merits."
Stephens Scown's family law team is ranked among the best in the region, having achieved top tier ranking in independent legal guides Chambers and Legal 500. Mark Smith is ranked as a leading individual by Chambers and has considerable experience in cases involving children. He is a member of the Law Society's Childrens' Panel. He is a member of the Law Society's Children Panel and a Resolution Accredited Specialist in dealing with private children issues and domestic abuse.