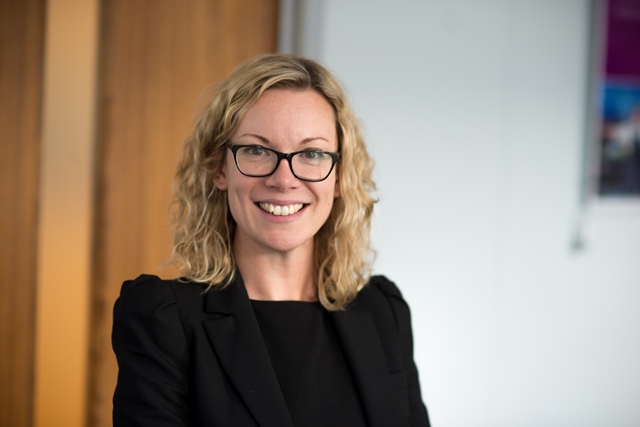 In this series, we introduce some of the people that make up Stephens Scown. We learn about their expertise, what drew them to join the legal profession and find out a little bit about who they are outside of the workplace.
Here we introduce Sarah Atkinson, partner in our Family Finance team.
Can you share with us a little bit about your role and a typical day?
First of all I would say there is no typical day – which is partly why I love it! Aside from reviewing emails that have come in overnight and re-prioritising my to-do list, I work closely with a trainee so we tend to have a catch up first thing about what we need to achieve that day and how we will divide the tasks between us. We go to client meetings together and she is joined in on calls and Teams meetings so that she can be part of every stage of my cases and help do the follow up work and liaise with clients on the more straightforward aspects cost-effectively. I also head up the specialist Family Finance team which involves running team meetings including knowledge sharing sessions where we all share legal updates and any nuggets we have learnt and discuss tricky issues we have on cases. I love running those because I think it is great our team has such an open culture where people feel able to ask questions. I think this makes all of us better lawyers as there is always something to learn as a family lawyer. We also have lots of meetings with clients, negotiations with their spouses' solicitors and occasionally attend court – although these days we avoid that process wherever possible because of the long delays and cost involved.
Why did you specialise in family law?
When I did my training I was clear in my mind I wanted to be an employment lawyer. Then I was put in the family team first and totally got hooked. I was working in a large specialist team in Bristol (although not as large as our current team here) and was exposed to some exciting cases, travelling to court in London with clients by myself and I really got stuck in. The human side of family law is what appeals most to me. Even before I had a child I could relate to everything my clients are going through in a way that reviewing commercial contracts all day would not draw me in. After trying a few other areas of law, I was clear this was the job for me, and haven't looked back!
What do you love most about your role?
Our amazing team! We have some brilliant people and I love working with them to collaborate on complicated issues and to help develop and support the junior lawyers. I quite like the teaching side of supervision. I also love (most of!) my clients and feel privileged to help them through one of the toughest times in their lives and to get to know their situation on such a deep level. I definitely feel like I go through it all with them rather than keeping a distance and I think my clients like that.
What do you think are the biggest challenges and opportunities for those seeking family law advice?
One of the biggest challenges is probably finding the right family lawyer in the first place – there is such a variety out there and people have different styles and abilities so if you don't have complete trust in your adviser you should consider a switch. The internet is a complete minefield and there is no substitute for good and early legal advice to set you on the right track. There are lots of potential pitfalls – the timing of the separation and divorce can affect tax for example – which people simply would not be aware of without advice. There are aspects that can be done by the client to keep costs down and so talking about how to manage fees is key. There is definitely the opportunity for more amicable couples to take early advice, do the talking themselves (perhaps with the help of a good mediator) and then get family lawyers to formalise their agreement, first checking it is fair.
How do you spend your time outside of work?
I am a single mum of an 11 year old so spend a lot of time with her – we have a little dog, Indy and love taking her for runs on Chapel Porth beach as well as out on the paddleboard! The Summer is beach-based and then in the colder months I am obsessed with doing up my house and am a keen amateur interior designer (although probably clueless!). I only read on holiday (as I read all day at work) but do love it when I do.
If you weren't a lawyer, what you be and why?
I used to think I would have liked to be a vet but it turns out I am completely squeamish so I think I'm in the right job!
What does it mean to work for Stephens Scown, what makes us different?
Having worked at two other great firms in Bristol, this is by far my favourite and the work I am doing is the most interesting of my career. The people are brilliant – fantastic lawyers (which I wasn't necessarily expecting when I moved back to Cornwall –sorry!) and down to earth, rather than pretentious as I had sometimes experienced in Bristol. We work hard at SS but also make time for people and for fun things. The highlight of my week is going to choir practice on a Wednesday lunch time. It is great to see people from other teams and to de-stress. I have some great friends from the firm too and that feels really good. The Board and partners are all approachable people and it is a place where you really feel your ideas are valued and taken into account. We also have great parties!
You can find out more about what type of work Sarah Atkinson is involved in here.