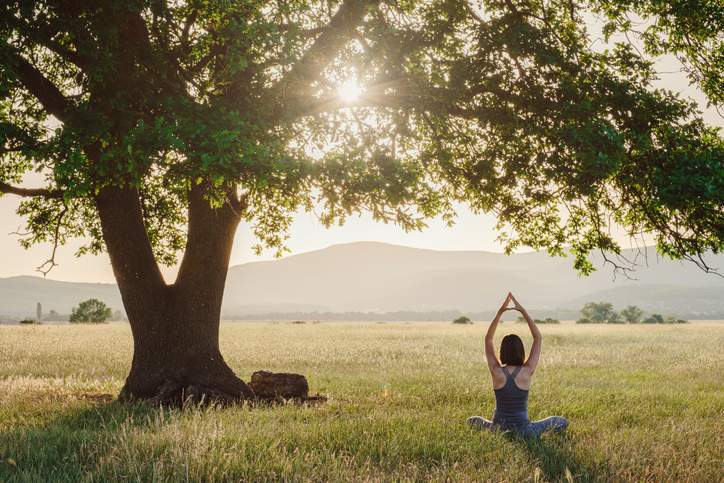 In this article, Jo Hamilton, a Tension & Trauma Release practitioner, yoga teacher, and friend of our Family Law team, kindly shares some of the tools she uses to help people relax and reconnect with themselves.
There are times in our life when we need to let go. When we do, we make space for ourselves to reconnect with who we are. When we pause, meet our breath and feel our body, our nervous system finds itself again. It moves from primed and activated to at ease, with a sense of OK-ness. This is just the start.
In my work, I share simple, highly effective tools to help people return to the best expression of themselves. To let go of those tensions that derail us.
TRE – a simple way to release tension
My 'go to' when meeting the toughest challenges, is to practice Tension and Trauma Release Exercises (TRE). TRE is simple, accessible and incredibly effective.
It is used for all types of stresses and traumas, including PTSD. TRE is a defrag and reboot for both our emotional and physiological hard drives. Just like a computer, some of life's downloads, such as the stressful traumatic events, affect our system a bit like a computer virus. They're not supposed to be saved; they need to be cleared from our system so we can function in a healthy, balanced way.
This can be taught 1:1 or in groups. Find out more about TRE here.
Yoga restores us
The yoga I share in my classes is for everyone. It is fitted to the reality of where you are now, both physically and emotionally. Whatever is going on for you, today is the perfect day to start.
Yoga is not exclusive or painful or impossible; it can be as easy as sitting still and listening to your breath. And there's no need to tie yourself into a pretzel!
Practicing in this way enables your body to feel safe and supported, so it can heal.
Benefits of meditation
I would recommend in particular, the Gold Standard Practice, developed by John Kabot Zinn and Oxford University: 'Mindfulness Based Stress Reduction' (MBSR).
It is one of the most effective ways to:
Reduce depression and anxiety;
Improve confidence;
Reduce insomnia;
Increase mental alertness;
Reduce headaches; and
So much more.
If you feel you've tried meditation and can't do it, then you may have misunderstood how you go about it. (I was included in this). There's an easy, effective, enjoyable way! For more information on meditation courses, click here.
I now also offer yoga retreats so you can truly take a pause and meet yourself. If you're visiting from afar, we have accommodation at the Namaste Barn in the rolling hills of Devon. I hope we'll see you there.
If you would like to discuss any of these practices, please feel free to give Jo Hamilton a call on 0771 425 3992. You can find out more about Jo by visiting her website.