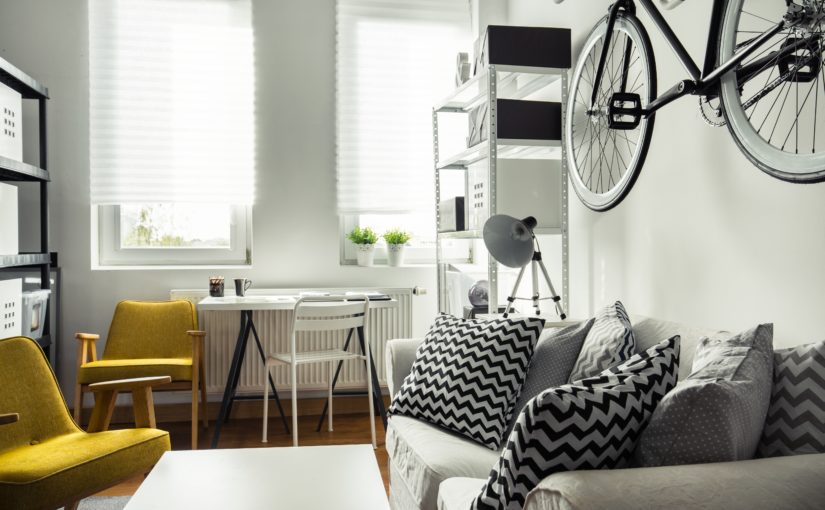 Your children have flown the nest, you no longer need all of the space in your home and the extra equity would come in handy. These are thoughts that many home owners have when considering whether or not to downsize.
Richard Addington, director of Jackson Stops in Exeter, shares his thoughts and observations on the challenges and opportunities presented by the process of downsizing.
During that my nearly three decades as an estate agent I have spoken to around 5,000 home owners who are considering moving and of whom about 2/3rd of these were considering downsizing.
Should you downsize?
There is no right or wrong answer, and the decision is based on many factors. What I have learned is that the process is often considered daunting and easily put off, but I have also seen many people successfully achieve it, which has enabled their lives to move forward to another phase.
Downsizing: the triggers
The general triggers for considering moving to somewhere smaller are children leaving home, retirement and a desire to be freed from the responsibilities of managing a property that is now larger than needed. Those considerations are also often coupled with a hope of releasing capital possibly to help children get onto the housing ladder or to fund a lifestyle in retirement.
The three principal questions are:
When to downsize?
Whether to buy or sell first or try to marry the two together?
Where should we downsize to?
Influencing factors
Personal
Personal factors include health, family considerations (particularly the arrival of grand children, who are frequently the cause of grand parents moving nearer to them) and the desire for a simpler life with more time for activities away from the home.
Commercial
The commercial factors will largely be driven by the market. We are all familiar with headlines telling us how much the housing market has increased over the last year. The latest figures I have found give an average figure of between 3% and 4%. But these figures can be very misleading as they conceal wide variations between areas, price brackets, house types and importantly differences over longer periods of time.
Demographics
I believe the single biggest influence on the prime rural property market in Devon is demographic. It is estimated that nationally about three quarters of housing wealth is held by the over 60s, and in the south west that percentage is even higher. At the other end of the spectrum, homeowners under 35 hold just 6% of overall equity.
Anyone over the age of about 60 who has owned property for most of their working life will have seen very substantial house price inflation over the last three or four decades. For example, someone who is now 65 who bought their first house at the age of 25 in 1978 would have paid an average price of around £12,500 against a current average house price of around £225,000, or an 18 fold increase. The RPI has increased 2¾ times over the same period.
The over 60s are also likely to be mortgage free, which gives them the most buying power in the market. This class of buyer is typically looking for an easier lifestyle, which invariably means moving to a smaller house nearer amenities in towns, cities and surrounding villages. They look for properties that are typically low maintenance including new houses, houses which have been well renovated, smaller houses and houses that are economical to run.
The longer term trends are therefore for greater demand and upwards pressure on the prices in these city and urban locations and less demand and little or no pressure on prices in more rural locations.
Prime rural Devon prices
The evidence for these trends is already emerging. Take a rural postcode area like TQ13, which covers the eastern side of Dartmoor running from Chagford down to Bovey Tracey and back towards Exeter. It doesn't include many urban addresses nor has there been much new development, so it therefore exemplifies prime rural prices in Devon.
According to Land Registry figures, in the decade between 2005/06 before the financial crash and 2015/16 – the period before the Brexit vote, average prices of prime houses fell by 2% (by prime I mean houses that sold for more than £600k). The number of such houses sold also fell demonstrating the lack of buying power of the next generation to acquire these types of property. In contrast, over the same decade the average price of a new home in Exeter rose by 33% and the number of transactions nearly doubled.
The longer term trend for the market is therefore for a concentration of demand in a narrower section of the market, which, in turn, is reducing the differential between what has previously been regarded as the top and middle of the market.
So if that is the backdrop of the market, when is a good time to downsize?
If my prediction of a continuation of this trend is correct there is no commercial advantage to be derived by waiting for the market to improve. If 'the market' does improve it is likely to be in those areas already enjoying the strongest demand and the differential between what was previously prime and what is now becoming prime will continue to erode.
The best time to downsize should not be driven by commercial considerations but when it best suits personal circumstances. That can be whilst you still have plenty of energy to manage the process, when other family members will be available to help and benefit from a move or if regrettably external factors such as health.
Whether to buy or sell first or try to marry the two together?
The vast majority of property transactions are linked – one buyer with another known as a chain. If you are moving to downsize and to make your life easier I would recommend trying to avoid such a situation if at all possible.
The two most obvious ways of avoiding a chain are firstly, if you are in the fortunate position of being able to buy another house before selling. This is relatively straight forward and the only risk is owning two houses for the period of time before the original house is sold. There may also be some cash flow implications in funding additional stamp duty, which should be reclaimable once the original house is sold.
For those who are not in the position of being able to fund such a purchase my advice would be to seek to sell first and go into temporary, probably rented accommodation, for the duration of your search for a new house. This should put you in a strong bargaining position and gives you much more choice and control of the buying process.
As we have seen the market is relatively stable and the risk of losing out to a rising market is modest at present. Whilst the prospect of a double move may seem daunting and costly, if you put it in the context the alternative of limiting your choice of new house to those available to suit the timescale of a chain then it becomes more attractive.
Where to move?
Most of my downsizing clients and potential clients wish to free themselves from some of the responsibilities of maintaining a large house, garden and land but they also wish to maintain a standard of lifestyle and live somewhere that gives them space and accommodation for their furniture and occasionally visiting family. What they seek is a scaled down version of where they currently live.
Such opportunities are often hard to find and a number of my clients have built their own or adapted smaller houses to meet their specific needs. There are also a number of house builders who recognise the demand for this type of house and our new homes division has a number of schemes currently on the market which are aimed at providing the quality and type of accommodation that might suit downsizers.
I hope these general observations on the background to the market and the factors that might influence a downsizing move have been of some help to you. If you would like more information please do contact me on 01392 214222 or by email: richard.addington@jackson-stops.co.uk or visit our website http://www.jackson-stops.co.uk/property-devon/estate-agents-exeter.html