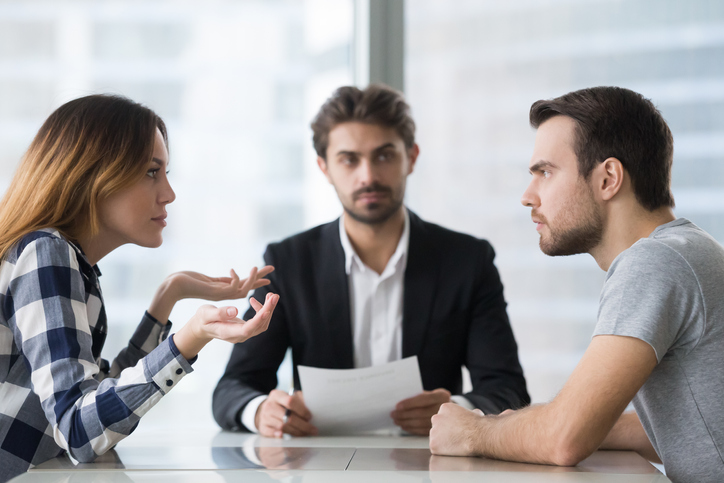 How do cost orders work in divorce cases? This article looks at an example case and outlines what the Court will consider.
Divorce proceedings can be expensive. It is important to have advice on the best way to conduct those proceedings to achieve a fair settlement without spending money unnecessarily.
Throughout the financial remedy proceedings (which are the financial aspects of your divorce) you should consider at all times the overriding objective. The overriding objective is a new procedural code of enabling the Court to deal with cases justly and at proportionate cost. It also ensures that the Court deal with matters expeditiously and fairly with the parties on an equal footing.
This article looks at how cost orders for divorce proceedings are treated by the Court. Cost orders are when the Court orders one party to pay the other party's legal fees.
Cost Orders – a case study
The case of OG v AG (2020) reminds parties of the importance of negotiating during the proceedings. Once you are in receipt of all the disclosure and the financial position is clear, if you do not openly negotiate reasonably then you could suffer a penalty in costs. This applies whether your case is big or small or whether it is being decided by reference to the needs or sharing principle.
How the Court views Cost Orders
The Court's general rule in relation to cost orders in these proceedings is that the Court will make no order as to costs, which means each party will be responsible for their own legal fees. However, the exception to this rule is where there is litigation misconduct. A Court could order one party to pay the other's costs at any stage in the proceedings because of their conduct.
The Court can also consider making a cost order where one party has refused to negotiate properly or pursued an unreasonable and costly argument. This would mean that as well as paying your own costs, you would also be ordered to pay towards the other party's costs. This is therefore an important consideration which should be reviewed at all stages of the proceedings.
Getting advice
It is important to consult specialist solicitors whilst going through the Court process as they can advise on whether you are in a position to make a proposal to settle your case.
The acceptance of a proposal will bring the Court process to an end, which will avoid any further legal costs being incurred. It also avoids the uncertainty you may face by going to a final hearing where a Judge will make a decision which will be binding on you both.
If you would like to discuss your divorce or cost orders, please get in touch with our Family team who would be happy to assist you.