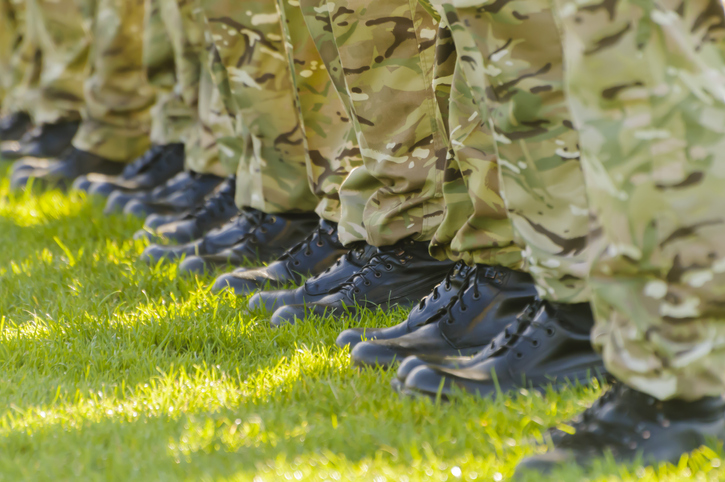 How might the McCloud judgment affect your Armed Forces Pension? In particular, what impact will it have on pension sharing in a divorce?
What is the McCloud judgment?
In 2015 the Government introduced reforms to all Public Sector pensions. Most Public Sector workers were transitioned into new pension schemes with less generous benefits, but older workers were protected from that change and were allowed to remain in the original more generous schemes.
In 2018, a case brought by some firefighters reached the repeal. The judgment in that case (McCloud) ruled that the elements of the rules put in place in 2015 which protected the older workers only was discrimination on the basis of age, as only those of a younger age were affected adversely by the changes.
That means all Public Sector pension schemes have to take steps to remedy the aspects of the reforms which were discriminatory.
What is the remedy for those with an Armed Forces Pension?
After a consultation period, the government announced its remedy to address age discrimination. That is "deferred choice underpin" (DCU) which will enable eligible members of the 2015 Armed Forces Pension Scheme (AFPS15 scheme), when they retire to choose whether the legacy or reformed schemes would be better for them for the period between 01 April 2015 to 31 March 2022.
This choice will be made on retirement rather than straightaway for scheme members. Financial advice will need to be taken by the member on retirement to make the decision about which option (legacy or reformed scheme) would be better for them in retirement.
How does this impact on pension sharing in a divorce?
For those going through a divorce, their pensions will be subject to the court's discretionary power to share the pension with their spouse now based on current values. The cash equivalent value (CEV) is based on the existing scheme and the underlying actuarial calculations which are used to calculate the value of the benefits within the scheme.
The AFPS15 scheme CEV will therefore be valued based on the rules of that scheme now and will not factor in the potential choice of the scheme member to revert for the period of service from 1 April 2015 to 31 March 2022 to the potentially more beneficial legacy scheme benefits.
If a pension sharing order is made in respect of the 2015 scheme, we understand from actuaries advising on pension sharing options in divorce that the person with an interest in the 2015 scheme at the point of reaching retirement (both the original member and the spouse who received the pension sharing order) will have the option to elect whether to revert back to the legacy scheme for that period of time.
Key points to look out for
If you are the scheme member going through a divorce, avoid transferring 100% of your 2015 scheme to your spouse because you would lose the right to make the decision on retirement about whether to revert to the legacy scheme and this would pass to your spouse.
Many actuaries are therefore setting out pension sharing options on divorce which include a 50% pension sharing order against the 2015 Armed Forces Scheme so that both spouses benefit equally from any options given on retirement. Any adjustment to equalise overall incomes on retirement is then made from sharing other schemes available.
Always take advice from a specialist family lawyer and invite them to instruct an actuary to advise on pension sharing where an Armed Forces Pension Schemes are concerned. There are many nuances to the schemes which need to be factored in appropriately so that a fair outcome can be achieved.
This McCloud judgment has been awaited for some time and for a long time actuaries' reports in a divorce context did not factor in the change that McCloud would bring. That was because there was no announcement as to how it would be remedied. We now have that announcement and the above considerations are really important.
For more information about the different Armed Forces pension scheme, click here.
If you would like to discuss pension sharing or an Armed Forces pension, please get in touch and our Family team would be happy to assist you.