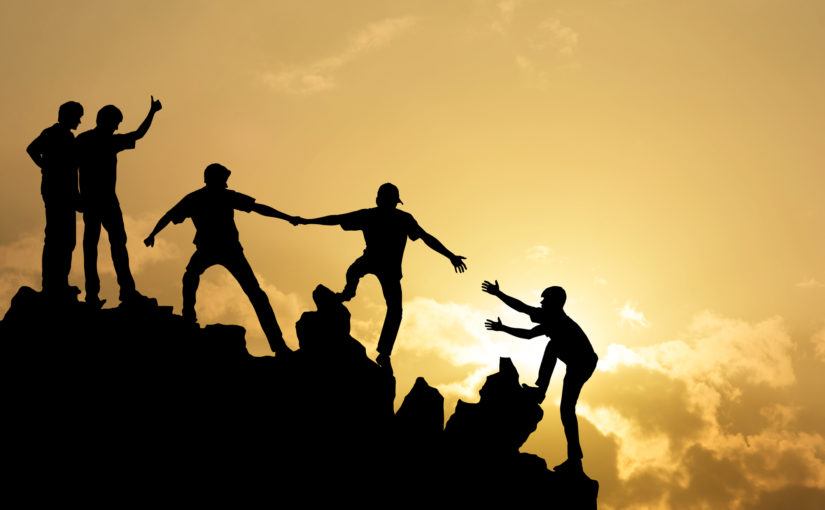 Employers will know that employees are no longer staying in jobs for life with the average person having 12 job changes within a career. Consequently, turnover of staff can be a huge cost for employers. A study by the analyst firm, the Aberdeen Group, found that 86% of the survey respondents said that as a new hire, their decision on if they would stay with a new organisation was made in the first six months of employment. While employers can easily match a salary and often similar job perks, staff are less likely to leave if there is an effective onboarding process.
Onboarding is the process of integrating a new employee into your organisation and culture, as well as giving them the tools and information needed to become a productive team member. If this is done smoothly and effectively the employee is more likely to stay with you long-term and be a useful member of staff from the outset. Onboarding new staff should be a strategic process that lasts up to 12 months. How you handle the first few days and early part of a new employee's experience is essential to ensuring high retention. 
Effective Onboarding can also have an impact on the long-term success of the company. The Aberdeen Group reported that 66% of companies with onboarding programmes had a higher rate of successful integration of new recruits into company culture, 62% had higher time-to-productivity ratios, and 54% reported higher employee engagement. An employee who does not have a successful onboarding experience is much more likely to leave the role, causing further recruitment costs to the business.
How can you create effective Onboarding?

 
There are various steps you can take to achieve effective onboarding, including:
1. Communicate with the employee once the job offer has been accepted and before they start employment. You could invite them to your organisation's staff events such as an away day or team meal. You could provide them with answers to FAQs so they are fully prepared ahead of their first day. This will alleviate those "first day at school" fears that many new employees have. It will also help build rapport with the team from the outset.
2. Set up their desk and IT equipment so that it is all ready and working from the moment they start. Include a run through with a member of staff to enable them to be able to use the IT software on day one. This ensures that the employee can be productive as soon as they start.
3. Assign the new employee a buddy or mentor. This will provide them with a go to person to ask any questions or concerns. It will help build relationships between employees and allow them a chance to provide honest feedback.
4. Ensure the employee understands their job duties and responsibilities. This avoids any confusion and enables the employee to work effectively from the outset. 
5. Take them to the lunch area/canteen on their first day or have lunch with them. Make sure they know where the toilets and kitchen facilities are. The first day is the most important day and first impressions count. Make sure the employee feels welcomed and is given all the essential information they need for an enjoyable first day. 
6. Arrange meetings with senior management/the CEO. This is beneficial to establish a personal connection with managers, which particular workers may require. 
7. Meet with the employee at regular intervals to ensure they are settling in well, they are comfortable with their role, happy and engaged. Show that you sincerely care how they are getting on and their feedback. 
8. Provide training early on. To show you want them to succeed in their role. 
9. Provide them with understanding of the culture of the business and how they fit into your organisation. 
The benefits of onboarding include a higher retention rate, reduction in recruitment costs, an increase in employee engagement, increased efficiency and productivity and therefore a boost in your business growth. These benefits confirm the importance of an effective onboarding process. A strategic onboarding procedure will help your new employees decide they want to stay employed in your organisation.
If you wish any advice or support on deciding how to achieve this please contact us at employment@stephens-scown.co.uk or call us on 01392 210700.