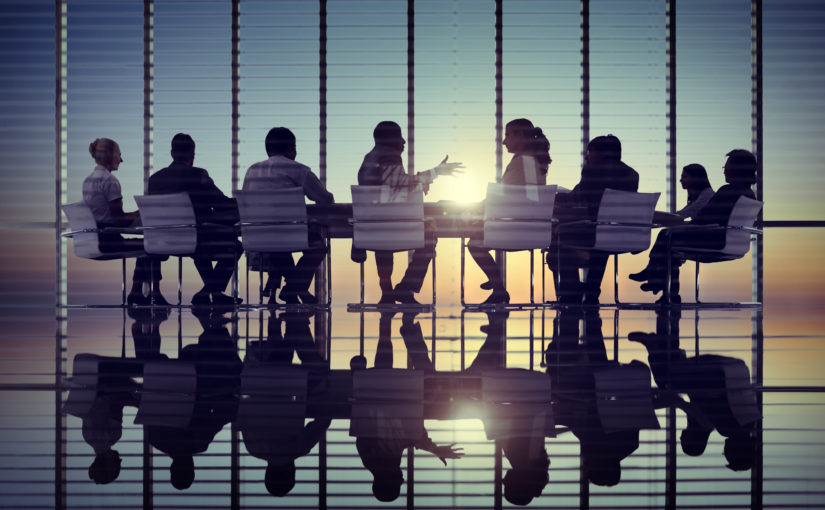 If your business is considering providing services to another organisation which is outsourcing or re-tendering a contract, often the price is the hardest thing to pin down in any tender submission.  In this super competitive market, where cash can be king, it can be tempting to go for a lower price in the hope that this sees off your competitors.
This can however lead to some major headaches if you have not factored in the HR issues arising from the deal.  Under the operation of TUPE (the Transfer of Undertakings (Protection of Employment) Regulations 2006), if there is a 'service provision change', the employees who are assigned to the service automatically move across into the employment of the new provider.  This means that on getting the new work, you could automatically inherit all the employees that have been working on this service on their existing terms and conditions of employment.  If there are more employees than you expected or they are on salaries that are higher than usual, you may find your planned pricing structure becomes unworkable.
As the operation of TUPE is automatic, it is not possible to agree that TUPE does not apply.  Any employee dismissed prior to a service provision change (or afterwards) because of TUPE, can also bring an employment tribunal claim.
So what can you do to navigate this tricky area? Verity Slater, Partner in our Employment Team recommends:
1 – Before you tender, consider whether this is a situation where TUPE applies and take specialist legal advice. The rules are complex, but as a starting point, if service activities are going to stop being carried out by the client or the incumbent provider and instead are going to be carried out by you, it is likely that it will apply.  A classic example is those persons providing cleaning, security or caretaking services, although it could apply to any form of services undertaken.   There are sometimes exceptions that could apply, where after the tender, the services are very fragmented or undertaken in a sufficiently different way, but these are fact sensitive so need to be considered carefully.  If you are going to be undertaking the same services in the same way after the tender it is very likely that TUPE will apply.
2 – Consider whether in taking over the services, you could also be said to be taking on 'an economic entity that retains its identity'. Economic entity means a stable, organised group of resources which has the objective of pursuing an economic activity.  If you are taking on premises or equipment, working with pre-existing customers or inheriting goodwill and again will be undertaking similar activities to what was done before, TUPE can also apply.  An example would be taking on a contract to run a theatre on behalf of a local authority.
3 – When preparing to submit a tender you need to make sure you know the details of any employees that  are currently involved in providing the service or assigned to the 'economic entity'.  At this stage, the details of likely staff to be transferred should be anonymised and staff should only be identified by reference number in accordance with the Data Protection Act 1998. The client should  have this information if the services are being provided in-house or they will need to obtain this information from the incumbent provider by relying on contractual provisions that might be in their current contract requiring the incumbent provider to release it.  If the incumbent provider will not supply the employment liability information or the information is inaccurate or incomplete, consider requesting that the client excludes TUPE costs from the tender and / or agrees a mechanism for dealing with unknown TUPE liabilities.
4 – You would need to understand as a minimum:
Who currently works on the services that are undertaken at the moment and their employment status
What 'teams' they are organised into
The proportion of their time which they are dedicated to the provision of services under the contract
What are their contractual terms and length of service including salary, pension and other contractual benefits etc.
Whether any staff have an entitlement to redundancy payments in excess of the statutory scheme
From this you can assess who is likely to transfer. Again, legal advice can be helpful as in some circumstances it can be argued that those not working on the 'front line' in providing services, but instead providing back office or management functions may not transfer.
If the transaction is a TUPE transfer, you are also entitled to specific additional Employer Liability Information no later than 28 days before the date of transfer.  Ask for this in addition to the initial TUPE due diligence information set out above.
You may be asked to sign a Data Protection confirmation statement that you will keep this employee data confidential and secure. This is normal practice as this information relates to personal data about individuals.
5 – Carefully calculate the financial cost if you decide to make any of these employees redundant on taking over the service. It is possible to make redundancies if you have a genuine reason to do so based on the economic, technical or organisational reasons arising from your tender.  Do note however, that your organisation is responsible for any notice and redundancy payments arising under TUPE.  For guidance on planning restructures / redundancies do see  https://www.youtube.com/watch?v=wWc9K6nDnpg&index=13&list=PLswGrmy74-BQ2Gb_8LpnZR78k4SkL6xby. If redundancies are envisaged, it is possible in certain circumstances, to start redundancy consultation with staff before the transfer takes place.
6 – Calculate your tender price for the service taking this into account and factoring in the ongoing direct and indirect costs for example, the current contract price or the salary costs of transferring staff, pension contributions, premises and other back office costs and management.
Negotiate the allocation of any redundancy costs with the client if possible.  Sometimes a client will be prepared to agree that such costs are shared or paid by them.  Do also get any clauses in the contract regarding employees specifically checked by employment lawyers.  Commonly contracts contain TUPE indemnities and place obligations on providers to provide employee information either during or at the end of the contract.
7 – If you are awarded the contract, ensure that you have enough time to undertake the transition of the services. It is essential that this is well planned and it is usually best practice to ask to go along to any consultation meetings the client or incumbent provider is having with the transferring staff to meet them and reassure them of your intentions. You will also have to provide specific information to the client/incumbent provider confirming if you are intending to make any social, economic or legal changes impacting those employees. Again, we recommend taking legal advice if you are planning on making such changes as there is a right way and wrong way to do this.  You will also need to make sure you have payroll and possibly an auto-enrolment pension or specific pensions arrangements such as admittance into the Local Government Pension Scheme in place.
8 – Remember that winning the tender may impact your existing staff so keep communicating with them about this. There is a legal obligation to consult with appointed employee representatives if your existing staff are also impacted by the TUPE transfer.
9 – On the day you take over the services, ensure that you get copies of the all of the previous HR records and complete the mandatory right to work checks on every transferring employee. If you welcome and engage transferring staff you will have the best chance of retaining skilled and key employees.
10 – Finally, remember that at the time the contract expires or is terminated for whatever reason, TUPE may apply again. This time you will be the incumbent provider. Take advice to work out how best to protect yourself at this stage.
Verity Slater is an employment partner in our Truro office. To discuss the content in this article or any other HR issue call 01872 265100 or email employment@stephens-scown.co.uk