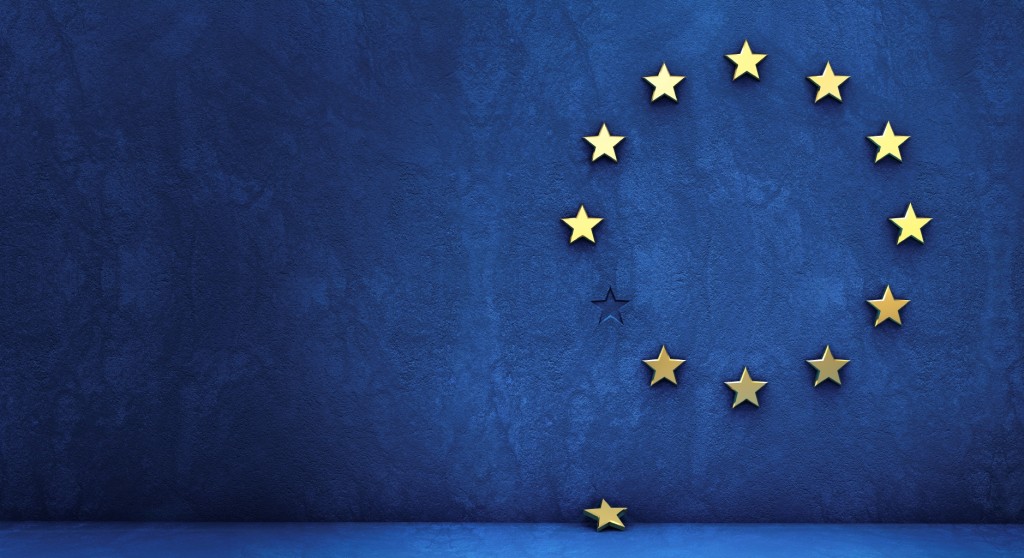 Which ever way you voted, the country has now decided and the process to leave the EU will get underway.
Clearly many employers and employees are uncertain of what that will mean for employment law and what if anything they should do now.
The immediate message is that for now it is 'business as usual' – employers should continue to undertake the usual HR processes and respect employee rights.
The question is whether, over time, changes will now be made to erode employee rights and/or to simplify employment law applicable to the UK. Given the importance to both the market, to business and to people of these rights it seems unlikely that anything will change quickly and our estimate is that it will be at least a year and more likely to be 2 years before we see changes in this regard.
Current Position and Outlook
Some of our employment law is 'home grown' – such as unfair dismissal rights and enhanced holiday and TUPE rights.
However much of the UK's employment law is harmonised with or comes from the EU, including discrimination rights, collective consultation obligations, transfer of undertakings regulations, family leave, working time regulations and duties to agency workers.
The UK government may repeal these laws as a result of the decision to leave the EU. However, it is very likely that EU law will still have an enormous influence even after Brexit.
There are various reasons for this:
Many EU Employment laws merely incorporated protections that were UK law already. For example, UK equal pay, race and disability discrimination laws preceded EU anti-discrimination obligations. Similarly, there was a UK right of return from maternity leave before EU maternity leave rights were implemented.
The UK brought in these laws for good reason, i.e. that it made good business sense and were beneficial for both employers and employees. Indeed, UK family leave rights go further than the EU requires.
Following Brexit the UK will need to comply with the EU's laws on employment and social protection and it is unlikely a trade agreement would be easily negotiated without these protections in place.
As the UK is now required to give two years' notice of an intention to leave the EU, there is bound to be a period of a lengthy negotiations on trade agreements. Once those are completed, our own employment laws may be modified somewhat but it is unlikely that businesses would have a free hand in relation to how they treat employees.
Discrimination Law
It is highly unlikely that the government would repeal the Equality Act 2010 (EqA 2010), which contains the UK's laws against discrimination. To repeal it would be acknowledging that employers wanted to discriminate against employees on the grounds of protected characteristics. This is unlikely in the extreme. Limits to compensation might potentially be brought in for discrimination claims which are currently uncapped. To do so would send a signal in terms of the government's of view about discrimination. David Cameron recently made statements in relation to workplace discrimination and how his government would seek to eliminate it. Despite his departure the Conservative party are likely to wish to continue with this approach and capping compensation in discrimination claims would be inconsistent with that aim.
Parental leave and pay
The recently implemented right to shared parental leave and the right to request flexible working are purely rights that originate in the UK. Our maternity provisions preceded the EU rights and are more generous than those in the rest of the EU. Thus, although some businesses criticised these rights as a burden, there seems little prospect that they will be repealed.
Transfer of undertakings
The Transfer of Undertakings (Protection of Employment) Regulations 2006 (TUPE) attracts a lot of debate but the principle that employees in a transferred business or undertaking should transfer with it is often useful for businesses and it is incorporated and priced into many commercial outsourcing agreements. It seems unlikely that TUPE would be repealed but more likely that harmonising terms following a transfer could be made easier and there may be a relaxation of the current consultation provisions.
Holidays and working time
Whilst resisted when first proposed, it is true to say that paid holidays and statutory periods are entrenched and widely accepted. It is therefore highly unlikely that there would be a complete change to the Working Time Regulations 1998 (WTR). Various European decisions on holiday pay are, however, unpopular with UK businesses, for example, the right to keep accruing holiday while on sick leave and the fact that holiday pay should be based on all aspects of remuneration, not just basic pay. Following Brexit, the government may want to limit paid holiday to that based on basic pay and with limited rights to accrue and carry it over into new holiday years. The UK may also wish to remove the cap on maximum weekly working hours under the WTR. It is unlikely that there is any appetite to limit other rest breaks or other protections for workers in respect of working time.
Collective redundancy consultation
The last government changed collective redundancy consultation obligations and they are not now that demanding. Most large businesses manage collective consultations fairly easily and it is unlikely that we will see further changes in this area. However, there may be a case to increase the threshold for when collective redundancy applies.
Agency workers
The Agency Workers Regulations 2010 are complex and unpopular with businesses. These regulations have not yet become embedded in a way that might make them politically difficult to remove, and could therefore be repealed. It is doubtful that this would be at the top of a political agenda in any event.
Data Protection
There is no good reason why the UK would repeal the Data Protection Act 1998 (DPA 1998), which implements the Data Protection Directive.
The protections given by these laws are acknowledged to be proportionate and not particularly onerous. The transfer of data between states is an area which needs to be carefully regulated particularly in the wake of highly sensitive material being transferred between states.
If the UK does decide to abide by the EU regime, it will have to update the DPA 1998 to take account of the new General Data Protection Regulations, which are expected to be adopted around Easter 2016 with an implementation date in 2018.
Freedom of movement
UK nationals are currently free to live and work in other EU countries just as many nationals of other EU member states are living and working in the UK. Following Brexit, these individuals will no longer have the automatic right to do this.
It does not seem likely to be beneficial for many or even all of these employees or workers to be required to return to their own country. Therefore, there is likely to be an amnesty of some sort which permits existing foreign workers to remain, in return for UK employees also being permitted to stay abroad, enjoying the same freedoms they currently do. It should be remembered that UK businesses may have serious issues if they are prohibited from recruiting labour from the EU. It is also questionable if, in practice, the UK could negotiate a trade agreement with the EU without agreeing to the free movement of persons as this is regarded as fundamental by EU states such as France and Germany.
The Transition
It is likely the government will take a piecemeal approach to changing employment law, keeping the majority of what we already have. Minor changes may occur, but most commentators believe that our laws are very closely entangled and are likely to remain so.
In terms of binding precedent, it is not yet clear how our courts will react to the fact that they will not be obliged to apply European judgements as binding them. The law operates on legal certainty and requires established precedents. Our law has developed in this way. UK courts interpret European decisions but it is possible that in future they would not see European decisions as binding them.
From the above, it should be clear that immediate and far-reaching changes to employment law are extremely unlikely in the short and even medium-term. The EU has been the source of many positive changes to UK employment law. Equally, the UK has been ahead of EU law on many of the rights that our employees enjoy and to that extent, our businesses are unlikely to benefit from widespread and freedoms to "hire and fire" and change terms and conditions of employment at will, as some say they would like to see.
Unfortunately, we will need to adopt a 'wait and see' approach until more discussions have taken place regarding the exit strategy and any agreements that we enter into as part of our negotiations to leave the EU. Until we have further clarification all business will continue to operate as normal.
If you have any concerns following the decision please feel free to contact a member of the employment law team on 01392 210700 or employment@stephens-scown.co.uk.