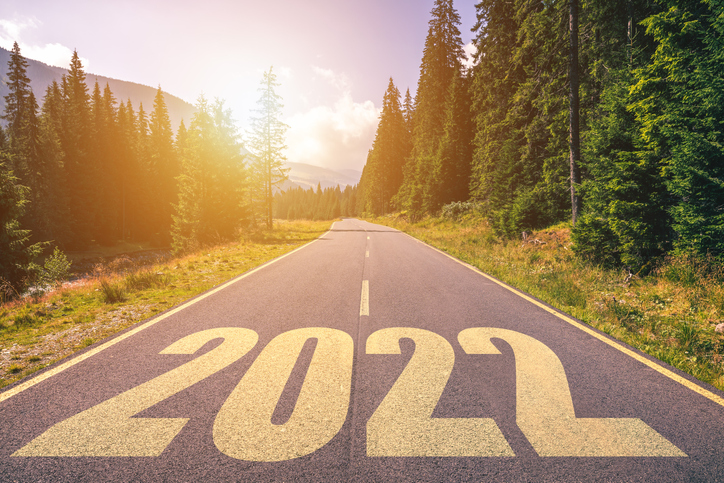 It's that time of year for making a list… So, whether you've been naughty or nice, here are our top things to look out for in Employment Law in 2022.
This article covers:
The latest Covid-19 case law;
Vaccination rules;
Hybrid, home working or 'return to the office';
An inquiry into the menopause at work;
Tips, gratuities and service charges;
Flexible working rights;
Workplace sexual harassment;
National minimum wage; and
The Employment Bill.
What to expect from employment law in 2022
More Covid-19 case law
While (being optimistic) we hope to continue towards some normality next year, it seems inevitable that more employment cases arising from situations that happen(ed) during the pandemic will continue to reach the Employment Tribunal in 2022. We will report on the important cases when they're published, on our Info Hub here.
Vaccination
We will also report on key cases as they arise from mandatory Covid vaccination for care home workers (which was implemented from 11 November 2021).
Following the Government's consultation on extending this, the Health Secretary has said that it will become compulsory for frontline NHS staff to be fully vaccinated against Covid, subject to medical exemptions, probably from April 2022.
We'll update on the detail when we have it. We have of course seen some European countries bring in lockdowns in relation to unvaccinated people – should that happen in the UK, we will keep you up to date on the employment implications.
Hybrid, home working or 'return to the office'
While every organisation and your customer/client needs will differ, the genie is truly "out of the bottle" in terms of hybrid working and/or full home-working.
We are already seeing the evidence of this as both an opportunity to get the best of both worlds (and help attract, retain and engage employees in a tough market), but also a potential threat, not just in losing staff but also the litigation risks that can arise. This is also given the Government's own enthusiasm for extending flexible working rights and requiring staff to work from home from time to time as we navigate the risks of Covid-19.
Menopause at work
There has been an increased focus on this topic recently. In July, the House of Commons Women and Equalities Committee launched an inquiry into existing discrimination legislation and workplace practices around the menopause.
According to the latest research, Employment Tribunal claims referencing menopause have tripled in the last three years. We are assisting more clients with policies and training as part of supporting and retaining employees and mitigating risk. For advice on how employers should deal with the menopause at work, please see our article here.
Tips, gratuities & service charges
Back in September the Government (finally) responded to a 2016 consultation on this (sometimes thorny) issue. For clients in affected sectors, we'll keep you up to date when the Government publishes further details. The intention however is to increase transparency. There will be a need for a written policy and record-keeping, and a new statutory Code of Practice is expected (replacing the current voluntary one).
Flexible working rights
A consultation just closed (1 December) on proposals to extend the right to request flexible working, from day one of employment (rather than the current 26 weeks), which is a Government commitment. While we may see some changes to the detail around turning down requests, it seems clear this will remain a right to request, not a right to be granted that request.
Workplace Sexual Harassment
July of this year saw a further Government response to consultation, this time on workplace sexual harassment here. We expect legislation in 2022, including a duty on employers to prevent harassment, and some new protections from third-party harassment. To support this, we're expecting a new statutory Code of Practice and guidance for employers.
National Minimum Wage
Of course we had a Budget recently, and a reminder that National Minimum Wage is increasing from April 2022 (from £8.91 to £9.50 per hour for the 23 and overs). You can see more detail on the government website page here.
Employment Bill?
A new Employment Bill, announced in December 2019, has been one of those matters pushed down the parliamentary work agenda during the pandemic. While timing remains uncertain, it is expected sometime in 2022.
It could cover further issues such as:
Statutory parental neonatal leave and pay (where a baby requires neonatal care);
A right to carers leave;
Extending the redundancy protection period for mothers on maternity leave; and
(From 2018's Good Work Plan) the right to request "a more predictable and stable contract" after 26 weeks' service for those with variable and unpredictable hours.
If you would like advice on any of the topics covered in this article or would like to discuss how we can support you with employment law matters in 2022, please get in touch.