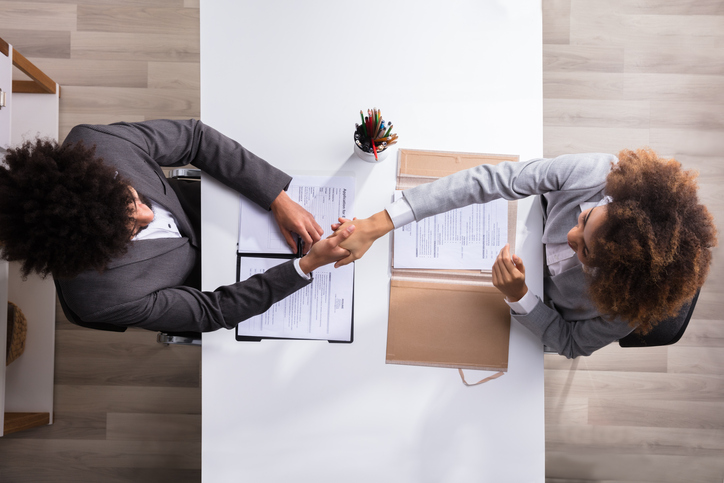 The way in which you handle employment claims can have a big impact on your business. In this article we share some tips on how to approach the situation ethically.
No employer wants to find themselves having to defend legal action brought by their employee. The cost to the business can be significant. The time spent providing information and instructions to legal representatives, searching for documentation, and in preparing and giving witness evidence, is something that every business could do without.
It can be particularly disappointing where managers and HR teams have diligently followed internal procedures and exhausted alternatives to dismissal, or addressed allegations of discrimination or whistleblowing objectively and fairly.
It is also a commercial reality of employing people that disputes will arise and yet an organisation does not need to abandon their values simply because a decision has been challenged externally.
Why take an ethical approach to employment claims?
Many businesses invest so much into harnessing a supportive, progressive and inclusive culture as they strive to be a good employer. It is counter-productive to undermine that by dealing with disputes with hostility and aggression. It also makes sense to do the right thing.
Ongoing relations
Claims can be brought by existing employees; deductions from wages and discrimination are amongst the most common, but whistleblowing detriments, victimisation and harassment claims can be pursued by employees who remain employed.
There are ongoing express and implied contractual duties to all employees, which include health and wellbeing. Dealing with their claims in the wrong way can lead to further legal action and barriers to their return to work.
Reputation
All judgments in the employment tribunal are published and the conduct of employers can be scrutinised by tribunals, other employees and the general public. A business can demonstrate that no matter how acrimonious the dispute, they are a business that treats people fairly and justly.
Responsibility
Even former employees are potential customers or members of the communities a business might serve. To alienate them through a destructive litigation strategy is illogical.
It is not uncommon for claimants to be adversely affected by ongoing litigation, to the extent that it severely disrupts their lives and their health. Ensuring this isn't aggravated by the unreasonable way in which proceedings are conducted is universally positive.
Achieving a resolution
Co-operating and listening to an opponent makes resolution far more likely. Explaining why claims are misconceived or are unlikely to succeed and by giving them the chance to withdraw without feeling defeated is rarely achieved through force.
It is not uncommon for the emotion in the heat of the moment to escalate into legal action. Absent from any sensible and respectful discussion, claimants often have no choice but to persevere with the claim with no reasonable alternative.
How to approach settlement terms for employment claims
Lawyers don't need to be fierce and intimidating in order to achieve the right result for clients.
Sometimes people bring claims because they feel wronged and want to be heard. Mediation is a way to resolve a dispute that gives them this chance. Offering them an alternative, to be able to walk away with a level of dignity through a resolution, is healing for the individual.
The approach – it can be tailored in a way which gives people a resolution and a feeling of justice is possible without needing to part with large sums of money, or offering admissions and apologies. It starts by understanding what the claimant wants to achieve. Claimants so frequently say they are motivated by "the principle" and not the money. Whether or not this is true, it opens the door to resolution.
The terms – settlement which don't impose unreasonable and unnecessary confidentiality clauses or other restrictions demonstrates integrity and allows people to explain their employment history. It reduces the barriers to the claimant getting back on their feet and moving on.
Advice and time – encouraging claimants to seek independent legal advice and giving them reasonable time to consider their options demonstrates genuine confidence in a businesses' ability to defend claims.
Their departure – allowing people to say goodbye to colleagues if they leave under a settlement, perhaps through an agreed statement, is often just as important for the staff you're keeping and their morale. This is particularly true of a small team or business. Too often, people are rushed out the door without any explanation and while sometimes this is necessary and beneficial to all involved, it isn't always the case for the bigger picture.
The risks and rewards of defending employment claims
Public hearings create risks for all involved, as do published judgments. It is worth recognising that defending the claim doesn't necessarily mean a business escapes criticism. The witnesses called by the business (and even potentially other employees) can read the comments from the Judge and take a view on the way in which a claim was defended.
Doing the right thing as a hallmark of a business' values isn't limited to the good times. It's easy to portray a strong, cultural core in positive circumstances. Overcoming challenges and supporting staff when they leave, even acrimoniously, is something of which to be proud.
It is almost always personal for an individual who brings a claim. It should rarely be personal for a business. Strip away the negative emotion and the path to resolution is far clearer.
If you would like advice on defending employment claims, please get in touch and our Employment team would be happy to assist you.