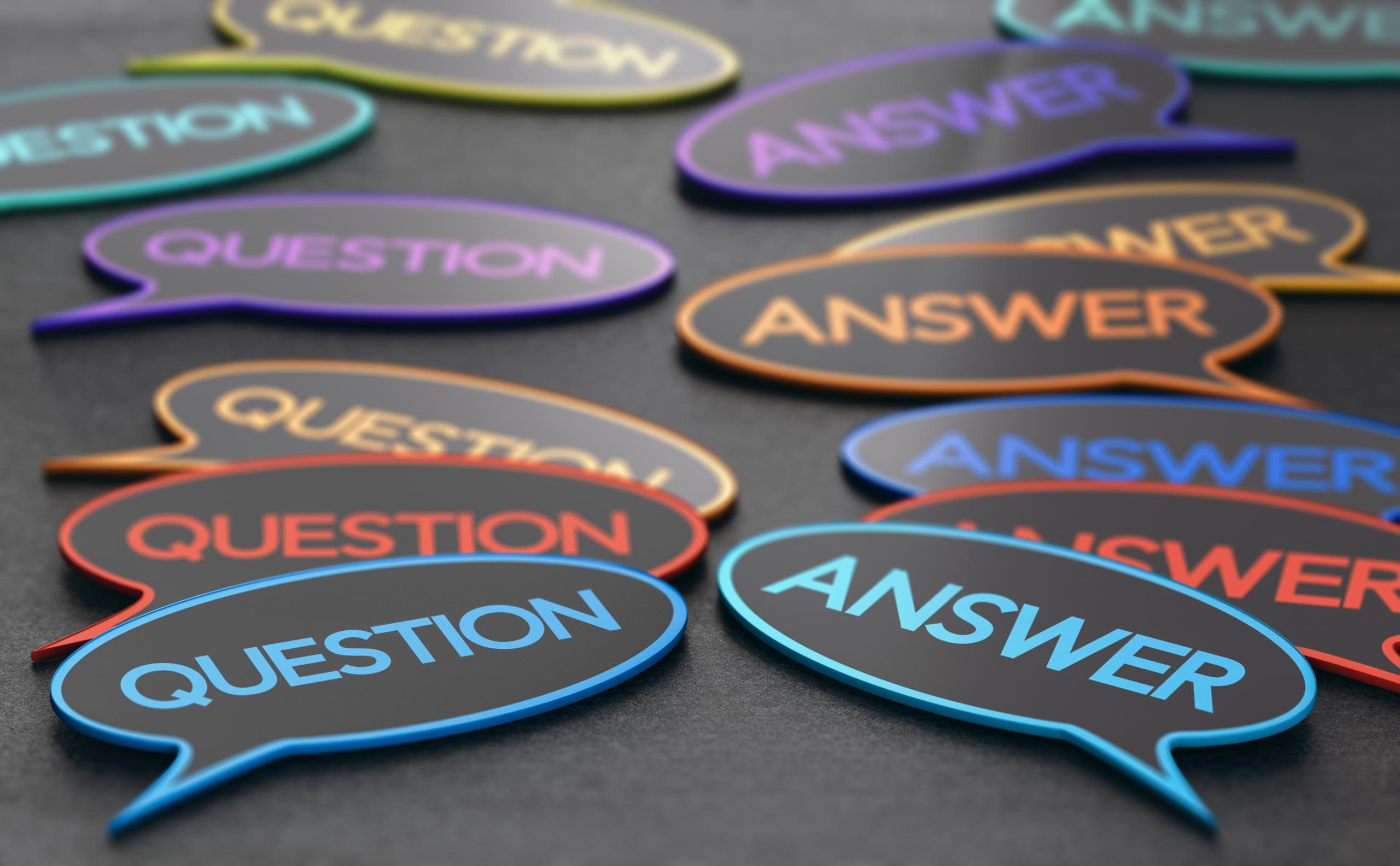 The UK has now moved into the delay stage of dealing with Covid-19. People are very concerned, growing numbers of businesses are being affected and with yesterday's announcement of schools closing from Friday, that impact is going to be felt all the more. We've put together our own Covid-19 return to work questionnaire with answers for the ten questions that we are most frequently being asked by our clients.
1. When do my staff need to self isolate?
Guidance from the Government issued on 18 March is that people should stay at home for seven days if they have a high temperature and/or a new continuous cough. If someone lives with other people with these symptoms, they should stay at home for 14 days from the day the first person got symptoms.
Employees don't need to call the NHS 111 number unless they cannot cope with their symptoms at home, their condition gets worse or their symptoms don't get better after seven days.
The Foreign and Commonwealth Office (FCO) is now advising against all but essential travel outside of the UK.  Anyone returning from overseas should consult the country specific advice on the FCO website before returning to work. Anyone else can continue to work unless they have been informed that they have been in contact with a confirmed case of Covid-19 (though see our advice on question 2 below). If so they should contact NHS111 for advice. 
2. What if we employ older workers or those in vulnerable groups?
The Government's Covid-19 action plan includes specific advice for those who are at increased risk of severe illness from Covid-19 in relation to stringent social distancing measures. This group includes those who are:
aged 70 or over (regardless of medical condition);

 

under 70 with one of the following underlying health conditions:

chronic (long-term) respiratory diseases;
chronic heart disease;
chronic kidney disease;
chronic liver disease;
chronic neurological conditions;
diabetes;
problems with your spleen;
a weakened immune system; or
being seriously overweight (classed as a BMI of over 40);

pregnant.
Social distancing measures are steps taken to reduce the social interaction between people. In doing so, the spread of coronavirus will be reduced. The recommended social distancing measures include working from home where possible and it is suggested that employers should support employees to do this where possible
However, if you cannot set an employee falling into this group up to work from home or if they are refusing to practise social distancing, what should you do? You should bear in mind that employers have a duty to protect the health and safety of their employees, and so by allowing those over the age of 70 and / or with underlying health conditions to come to work, you could be jeopardising their health and safety, as they will not following social distancing in accordance with the government's guidance.
If you believe that employees belonging to these categories could undertake their role but still practise social distancing, then you could allow these employees to work. However, if as a result of coming into work these employees did contract the virus and fall seriously ill, you may face consequences as a result. 
It is our view that it is safer for employers to instruct individuals not to attend work in these circumstances. Please see question 3 below for advice as to what you would need to pay.
3. Does the company have to pay staff if they self isolate?
Employers should pay Statutory Sick Pay (SSP) to all employees that are self isolating, providing they are doing so in accordance with the guidance published by Public Health England. 
The Government has just implemented legislation so that SSP starts from day one of their absence, not day four as usual (to be backdated to 13 March 2020) as well as to allow smaller employers to re-claim this from the Government. 
If your employee is actually ill and you have a contractual sick pay scheme in place, staff will also be entitled to contractual sick pay. If they are self-isolating but not unwell, it is likely that contractual sick pay would not be payable, although this would depend on the terms of your arrangements, so do check them.
An employee self-isolating because they fall into one of the vulnerable groups listed above would also be entitled to SSP. The position for such employees who are reluctant to self-isolate and you choose to send home is less clear. However, as they are not unwell and the scope of a medical suspension in these circumstances is unlikely to cover pandemics, our current advice is that you would be within your rights to direct them to return home and then pay them as self-isolating employees entitled to SSP. The same would be true of an employee who lives with someone exhibiting symptoms but who has nevertheless come to work.  
4. Do I have to shut my premises down?
There is no need to close workplaces if you have a suspected case of Covid-19 in your workplace or if you are awaiting results. 
If you do have a member of staff or the public with a confirmed case of the virus who has recently been in your workplace you also don't need to immediately close. You will be contacted by Public Health England (PHE) who will discuss the situation and do a risk assessment. They will advise what is necessary. 
We understand that this is most likely where you have a significant number of people within your workplace with confirmed cases of the virus, rather than just one person who has been in situ. This will depend on the risk assessment undertaken by PHE. 
5. Do I need to pay my staff if I am told by Public Health England to shut down?
If you are told to close your site or to send staff home to self isolate, then yes you would need to pay them SSP. If you choose to shut down, without having been told to do so by PHE, then our current view is that you would need to pay employees for their full contracted hours. Please see our separate articles on survival and lay-offs and short-time working for further options, as you may be able to make changes to their contractual terms.
6. Can I require my staff to take annual leave if our site is closed due to Covid-19?
This could be a good option to look at as staff may elect to take annual leave given that this would mean their full salary is paid and not just SSP which is currently £94.25 per week. 
Under the Working Time Regulations 1998 you may also give notice requiring a worker to take some of their 5.6 weeks statutory holiday on specified dates. The notice for this must be twice as long as the length of period of leave that the worker is being ordered to take. You should check if your contracts of employment or holiday policy says anything about how this will be exercised. Although you have a legal right to do this, be aware that some staff may object to being dictated to in respect of being told when to take their leave and if they are left with little leave to take in the rest of the year once the current crisis is over, this may not be a popular step. 
Remember that staff who are sick when on leave are entitled to have their leave restored to them. 
7. Government has now shut down schools and nurseries for all but the children of key workers. Do we have to pay staff who need to be at home to care for children?
There are two relevant legal rights that apply here:
Parental Leave
For parents of (or those with responsibility for) children under 18, they can take up to 18 weeks unpaid leave per child. This should be taken in blocks of a week and in line with the statutory right is limited to four weeks per year although you can agree to a greater number of weeks in a year if you wish. 
Time off for Dependants
If an employee has to take leave to care for dependants (which can mean any dependant), they are entitled to do so. 
You may have a "Time off for Dependants" policy which hopefully will guide you. If not ask us for one.
Usually such policies are for time off to make care arrangements for a dependant or to deal with unexpected end of care arrangements but not for a parent or carer to provide the care themselves. The legislation does not set the maximum period that employees can have off. Your policy will therefore need to ensure that it specifies what is reasonable.  
Other options
If an employee cannot make alternative childcare arrangements, other options you might consider could include:
allowing people to work from home and pay them as normal, if feasibly combined with childcare (and you might need an initial trial period to assess);
allowing people to take holiday and therefore be paid as normal, though obviously that would impact on their holiday allowance for the rest of the year and in circumstances where they can't actually go on holiday;
allowing people to accrue the time off and then make it up later (though that may not be feasible for a full time employee); or
allowing people to take it as unpaid leave.
It may be sensible to try and limit this list of options to those which are reasonable and viable for you as a business and then communicate your policy on absences to staff, so that there is no uncertainty about entitlements and expectations.
You may want to ask employees for their views on what the impact might be on them in terms of their ability to work but you cannot oblige people to disclose if they have dependants and should make it clear that there is no pressure on them – you are simply canvassing opinion so you can plan ahead as a business. 
8. Can I ask my employees to take a temperature check each day before coming onto our site?
You would need staff consent for this. You would also need a thermometer that is 'non contact' so you don't spread the virus.
You would also need to put into place a GDPR Privacy Impact Assessment Statement. This basically balances the business needs against people's right to privacy, and enables you to consider and plan how best to do this and in what circumstances it is right to do so. We recommend you take legal advice on this as carrying out a Privacy Impact Assessment alone will not be sufficient on its own to ensure your compliance with your GDPR obligations in relation to monitoring. You will need to bring together IT, HR and legal services and will also need to review your agreements with relevant third parties. 
9. If an employee comes to work who may be infected, can I insist they go home?
Yes. Effectively this is a medical suspension and you would be carrying this out on good objective grounds. One of an employer's fundamental duties is to protect the health and safety of its employees in the workplace. If an employee becomes infected with Covid-19, or there is a chance they have been infected (for example if they have returned from an infected area abroad), the employer would have a duty to take reasonable steps to protect its employees. Asking the affected employee to stay at home may be a reasonable step to prevent the virus spreading to other employees.
Be aware that if you suspend an employee you will have to pay them full pay as you are medically suspending them, rather than SSP. You may however assign them duties to be carried out from home if they are able physically and they have the necessary tools/equipment/data. You will need to balance the cost, the risks and the benefits in deciding on medical suspension.
10. Are there any things I should be considering when organising home working for my staff?
Yes. This includes (but is not limited to): 
how and when do you want people to report into you;

 

whether they have a safe place of work;
agreeing expenses incurred in working from home;
whether your data is secure if they are working from home;
what technology they are using and whether you need insurance to protect them; and
if it is manual work, has a health and safety risk assessment been done?
Again a Privacy Impact Assessment should be drawn up along with an IT and Remote Working Policy Document. 
We are anticipating that the Government will shortly be issuing updates in relation to employment rights. Please watch for further announcements to make sure the above is not superseded by mandatory instructions from Government.
We will be continuing to share updates as the situation around COVID-19 evolves. You can find the contingency plans that we have put in place, along with further advice, here.