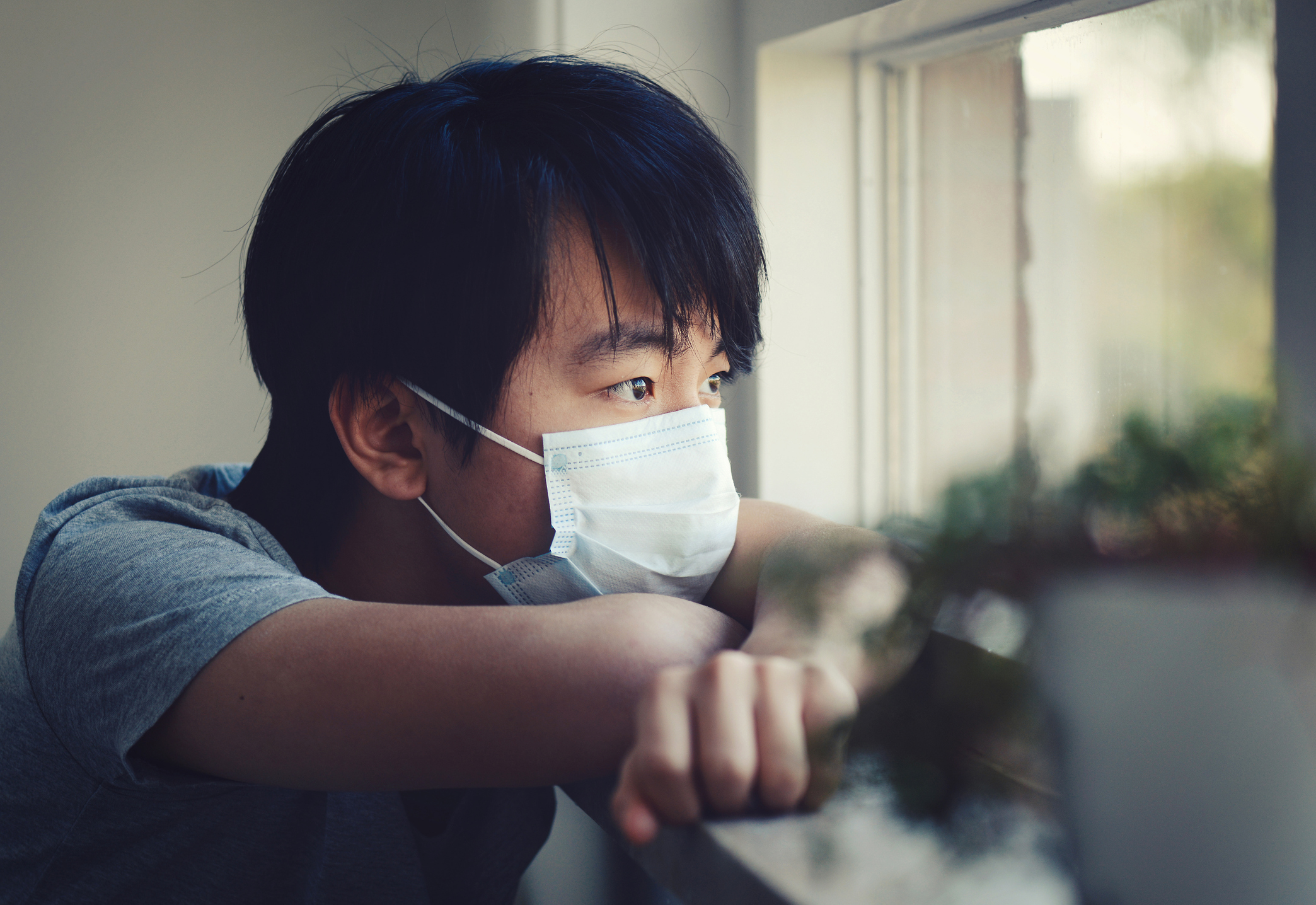 If you have employees who are clinically extremely vulnerable, then they will previously have received a letter with new government guidance on shielding.
The Department of Health and Social Care published a new notification letter for such individuals, dated 17 March 2021, which confirmed that from 1 April, the clinically extremely vulnerable were no longer advised to shield and were no longer eligible for Statutory Sick Pay (SSP) on the basis of being advised to shield.
What will the latest advice on shielding include?
The advice from 1 April 2021 was that clinically vulnerable people, as with everyone else, should work from home if possible. If it was not possible for them to work from home then they should return to their normal place of work.
In line with stage four of the roadmap, as of 19 July 2021 the Government is no longer instructing people to work from home where they can. In principle at least, that guidance now applies to those who were previously shielding in the same way as everyone else.
However, someone who falls into the clinically extremely vulnerable category is likely still to be exercising greater care than the general population.
If you have workers who are clinically extremely vulnerable then they are likely to be:
Furloughed;
Being paid SSP – if they are incapable of/unfit for work; or
Working from home.
We have addressed below some key questions, relevant to each of these groups that employers might be asking now that the government advice to shield for the clinically extremely vulnerable has come to an end and restrictions in the workplace are lifting.
Can clinically extremely vulnerable employees continue on furlough?
Under the latest iteration of the furlough scheme clinically extremely vulnerable individuals are eligible to be furloughed without the company having an underlying business reason (linked to Covid-19), even whilst shielding guidance is not in place.
If you have furloughed an employee under this rule then you will need to keep a watching brief on the current government guidance on who can be furloughed. If it changes to reflect new public health guidance, you may need to consider whether there is a business reason (linked to Covid-19) which would justify the employee continuing on furlough.
What is the position with SSP entitlement for shielding employees?
As of 1 April 2021 SSP is no longer be an automatic entitlement for those who are clinically extremely vulnerable. It might however continue to be payable if the employee is sick or incapable of work and meets the eligibility criteria.
Should clinically extremely vulnerable employees continue to work from home?
The current guidance does not require clinically extremely vulnerable individuals to work from home and as noted above, the general lifting of restrictions surrounding workplaces applies equally to such employees.
However, employers have a general duty in relation to protecting the health and safety of their workforce and whilst restrictions have been lifted, the message from Government is to remain cautious about how freely individuals go about their lives, depending on their personal circumstances. Therefore, if home working has been possible/successful then allowing clinically extremely vulnerable individuals to continue working from home might be reasonable and sensible.
Employers should however be careful to not automatically impose home working on clinically extremely vulnerable individuals if everyone else is returning to the office, as they might feel excluded.
Communication is key here in order to understand the wishes of your employee and to explore what measures can be put in place to protect them should they return to the workplace. The Health and Safety Executive has released helpful guidance on protecting vulnerable workers, which you can find here.
I can accommodate working from home – what should I consider?
There are a number of issues you should consider if you are contemplating working from home arrangements. Our article 'Homeworking – legal considerations' will give you some useful pointers. You might also want to read our article 'Homeworking – the new normal?'.
I want to continue to use the furlough scheme – what is the latest guidance?
Our article 'Furlough 2021 – one year and counting' and 'Key information on the furlough scheme extension' sets out the latest position of the furlough scheme.
I cannot justify using the furlough scheme but working from home is not an option – what steps do I need to take?
Complete a risk assessment and listen to your employee
If working from home is not an option then you will need to consult with your employee about this and if you are considering a return to the workplace, carry out a careful risk assessment. If, following a risk assessment, a return to work is considered to be possible then you will need to contact your employee to discuss their return to work and your discussion would include what measures are in place to ensure that social distancing is practised. You would also want to cover any details of any other safety precautions being put in place, for example, PPE.
You will need to remember that the employee may well be nervous about returning to the workplace. You should listen to any concerns that they have and explain the steps you are taking to minimise risk in that area. You will need to be cautious when dealing with such employees, including if they refuse to return to the workplace for reasons outlined below.
Explain the safety measures that are in place
If you are proceeding with the employee returning to work, you should follow up the discussion with a letter setting out what was discussed. This should include your current risk assessment and any Covid-19 policies you have. Give your employee time to raise concerns if they wish to do so and ensure that you consider these and respond appropriately.
The letter which the Government sent to clinically extremely vulnerable people told them that their employer "should be able to explain to you the measures they have put in place to keep you safe at work" so employees will be expecting clear communication in this regard.
The HSE has published guidance on talking with your workers about preventing the spread of Coronavirus, which you might find helpful.
Consider making adjustments
You will need to carefully consider if there are any steps you can take to minimise the risk to clinically extremely vulnerable people. In addition to your general duty of care, if your employee is classed as having a disability (a protected characteristic under the Equality Act 2010), you may be under an obligation to make reasonable adjustments to their working conditions. For example, can you adjust the employee's working hours so that they do not have to commute in rush hour on crowded public transport?
What should I do if an employee refuses to return to the workplace?
If following discussions an agreement to return is not reached (and working from home or furlough is not feasible) then you could suggest placing the employee on a period of unpaid leave or asking them if they want to use their holiday.
It may be possible to issue a reasonable management instruction for an employee to return to work and if the employee does not comply, then you could discipline them and they may not be entitled to be paid whilst not at work.
There can however be difficulties with this approach if:
• The employee is refusing to return to work on the grounds of health and safety; or
• The reasons relate to a disability (as defined under the Equality Act), which is likely to apply in the circumstances of a clinically extremely vulnerable employee.
You also need to consider any potential reputational damage which could harm relationships both internally with employees and externally.
In light of the above issues if an employee is refusing to return to work we recommend that you seek advice based on the specific facts of their refusal.
For further advice on Coronavirus or if you have a question about an employment matter, please contact our Employment team.