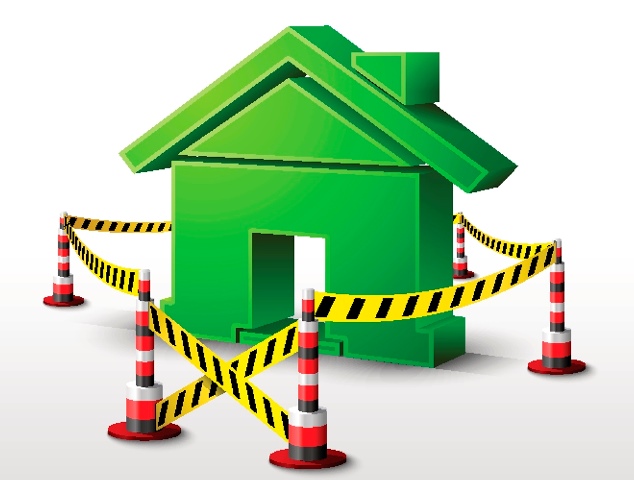 Property fraud is on the increase, particularly for empty properties. Dan Partridge from our commercial property team explains the steps that second home owners and landlords can take to protect their properties.
Property is often considered to be one of the safest and most secure forms of long-term investment, generating healthy yields and capital growth and mitigating against the volatility associated with assets such as shares. However, in recent years we have seen a worrying increase in incidents of property fraud.
This has typically involved fraudsters stealing the identity of registered owners in order to sell or remortgage a property, before disappearing with the proceeds. Traditionally, property fraud of this kind has tended to involve bogus law firms, but more sophisticated fraudsters are now managing to sell properties that they do not own even when instructing reputable firms of solicitors.
Unless you take steps to stop fraudsters selling your property, there is a growing possibility that investing in property might not actually be as safe as houses after all.
How does this form of property fraud work?
The trend to date has been for fraudsters to target properties which are:
·         empty or tenanted
·         mid to high value
·         mortgage-free
The fraudster will typically obtain fake ID or change their name by deed poll to persuade solicitors and estate agents that they are the registered owner of a property. Often they will also be a tenant who is living in the property, giving them access and the ability to intercept post delivered to the property. They will then attempt to market and sell the property – or obtain a mortgage against it.
One recent example of this scheme was only spotted by Land Registry when the buyer's solicitors tried to register the transfer. Unfortunately by this point the buyer had already handed over £1.3m in cash. The money had immediately been transferred outside of the jurisdiction and to date has not been recovered.
Clearly this is very concerning, particularly for those who live or work abroad, own investment properties, have holiday homes or second homes, are in long-term care or who have inherited (empty) property after the death of a relative.
There are, however, various steps which prudent owners can take to minimise the risk of fraudsters selling or taking out a mortgage against their property. In the majority of cases these safeguards are quick, straightforward and free.
What can I do to prevent fraudsters selling my property?
1.    Register your unregistered property 
If your land is not registered then you are much more vulnerable to property fraud. The steps outlined below all presuppose that your property is registered.
When a property is registered, an innocent victim of fraud who suffers financial loss may be entitled to receive compensation from Land Registry. Unfortunately this would not be the case if the property is not registered.
2.    Check that Land Registry have your current address
When registering your ownership of a property you can provide up to 3 addresses and an email address for each property that you own. However, if you move house Land Registry will not automatically update the address you have given – which could mean that they try to contact you at an outdated address.
Updating your address is something that your solicitor can do very easily. Alternatively you can do this yourself using Form COG1.
3.    Register for the Property Alert Service 
This is the best way to protect your registered property against fraudulent sale or refinancing.
Land Registry provides a free property alert service which will automatically email users each time there is any activity or an application is made against one of their properties. There is nothing visible on the register of title, which means that a fraudster or their solicitors will be unaware that you are signed up to the service.
If, for example, an official search is carried out against your property, you will receive an email confirming the nature of the application and – crucially – who made it. If you have not authorised the activity you can contact the Land Registry property fraud line who will investigate further. You can also notify the person who made the application.
You do not have to own the property to register for the property alert service – which means that you can sign up on behalf of a friend or relative. You will receive an update every 6 months from Land Registry with details of all activity on your account. The service can also be used for commercial property.
If you have more than 10 properties you will need to set up multiple accounts using separate email addresses. You should also ensure that you do receive emails from Land Registry and that these aren't being directed to your junk folder.
This is a very effective service that makes it more difficult for fraudsters to sell your property. For those wanting to take a belt-and-braces approach, we have also outlined below various other steps you can take.
4.    Register a Form RQ restriction against the property 
This restriction can be entered on the title by the registered owners of a property which they do not live in.
It prevents an application being registered by Land Registry until the seller's conveyancer has provided a certificate to say that they are satisfied that the person who executed the transfer document is the same person as the registered proprietor. This should draw the conveyancer's attention to the possibility of a fraudulent transaction. It is not fool-proof, but it is a sensible measure.
Entering a Form RQ restriction is free for both individuals and companies. If you live at the property you can still enter this restriction, but a fee of up to £40 will be payable.
5.    Register a Form Q restriction against the property
This restriction applies where two or more parties jointly own a property as tenants in common. It prevents a surviving owner from selling the property without the consent of the deceased's personal representatives.
This is very useful if you are concerned about the possible fraudulent conduct of a co-owner. It also provides additional protection against fraudsters assuming the identity of the surviving co-owner in order to sell or remortgage the property.
Conclusion:
Many property owners will be both surprised and concerned to hear that they are potentially vulnerable to property fraud of this nature. However, implementing those steps outlined above that are appropriate for your circumstance will make it more difficult for fraudsters to sell or mortgage your property.
We can advise, complete and register the appropriate entries for you. Please contact our Property Team at our Exeter, St Austell or Truro office for help.
Dan Partridge is a trainee in the commercial property team in Exeter and can be contacted on 01392 210700, email solicitors@stephens-scown.co.uk or via www.stephens-scown.co.uk