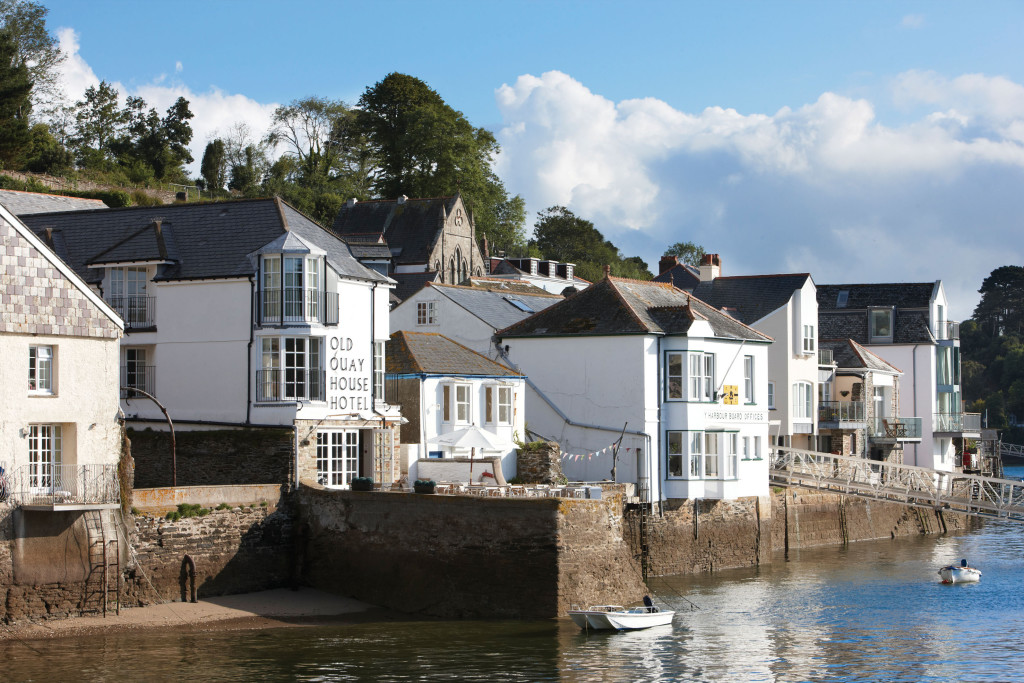 A Cornish boutique hotel has been bought by a South African private equity fund.
The Old Quay House Hotel in Fowey has been acquired by Fairtree Hospitality Real Estate Private Equity Fund, managed by Fairtree Capital. It is the fund's first acquisition in the UK hospitality market. The 11 bedroom waterfront hotel will be managed under the direction of boutique hotel management specialists Providence Hospitality.
All hotel employees will remain in their current positions, with Martin Nicholas continuing in his role as hotel manager. Joe Bester, fund manager of the Fairtree Hospitality Real Estate Private Equity Fund said, "We have identified the UK, and specifically Cornwall as an investment destination for Fairtree. "We believe The Old Quay House is the perfect property. The hotel has a great reputation, the building is in good shape and has been well-maintained. We are looking to build on what Jane and Roy Carson have achieved in offering a unique guest experience in Fowey."
The award-winning hotel is located on the water's edge. Originally built in 1889 as a seamen's mission, the whitewashed Victorian property was bought by previous owners Jane and Roy Carson in 2002. Following a 12 month refurbishment, the hotel opened in autumn 2003. With unparalleled views over the Fowey Estuary and a popular restaurant, The Old Quay House was named 'Best Cornish Hotel' in the 2013 Good Hotel Guide.
Jane Carson said, "During the 13 years we have owned the hotel, we have enriched our lives by making new friends of guests, staff and the Fowey community. It has been a great place to live and work. Whilst Bath will now be our permanent base, it is our aim before retiring gracefully, to keep ourselves as busy as possible. I will continue to travel, and consult for hospitality consultants Godfrey Adamson, and Roy will further indulge his passion for cars. "We wish Joe and his team much happiness and success as the Old Quay House moves into the next phase of its life."
Matthew Smith, director of Christie + Co's Exeter office, acted as agent for both the buyers and sellers of the hotel, which sold for the guide price of £1.9m. The deal was managed by Scott Mitchell and Gavin Poole at solicitors Stephens Scown LLP and Tom Roach of Francis Clark Chartered Accountants on behalf of Jane and Roy Carson. Fairtree was represented by Jonathan Wilde of Wilde Law and Charles French & Co Solicitors. HSBC are acting as bankers for Fairtree.