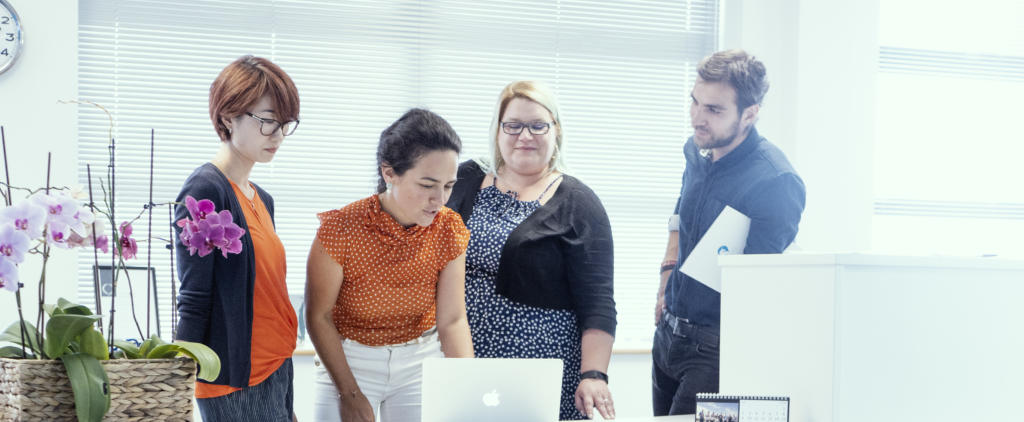 Brexit has created uncertainty and concern for many businesses. None more so than BPA Quality, an Exeter-based business with a global client base and an international work force. The firm turned to Stephens Scown's immigration legal team for advice and support in the wake of the EU referendum result in 2016.
"The morning after the referendum, our management team got together to consider what we needed to do. One of our biggest concerns was for our people, many of whom are EU nationals working and living in the UK. We decided straight away that we needed to help them get the best advice on what Brexit could mean for them," explains BPA Quality's HR director Judith Yates.
BPA Quality is a global business, providing remote quality monitoring services to contact centres around the world. When you call a contact centre and hear the words 'this call may be recorded for quality monitoring purposes', there is a good chance that the BPA Quality will be asked to review it. The organisation employs 230 people in Exeter and the majority of them are international. Between them they speak an incredible 31 languages.
Doing the best for its people
The firm's desire to do the best it could for its people led it to the immigration legal team at Stephens Scown. Immigration solicitor Lisa Mulholland visited BPA Quality's office and ran a workshop for its international staff, outlining what was known about the potential impact Brexit would have on immigration. She also met with staff members on a one-to-one basis and in some cases has taken on their cases if they needed to make applications to the Home Office for citizenship.
"The outcome of the EU referendum was very emotional and worrying for many of us at BPA Quality. We are a family here and we rely on the expertise of our international staff. It was essential that we showed our people that we cared and were happy to support them in any way we could. We are very grateful to Lisa from Stephens Scown for helping to provide reassurance and give our people the information they needed at that worrying time," says Judith Yates.
Specialist advice is not easy to come by
Commenting on the service they received, Judith went on to say: "I regard Lisa highly for her professionalism, specialist knowledge and I trust her advice implicitly. The level of service she has given us has always been excellent. The feedback from our people was very positive."
She added: "We are a relatively unusual business in Exeter, given our international client base and the majority of our multi-lingual workforce coming from outside the UK. To have the level of knowledge and support that Lisa has provided us with locally is fantastic. Such specialist advice is not something that is easy to come by, but Lisa's expertise shows that it is not necessary to go to law firms in Bristol or London. We'd much rather use experts like Lisa who are local to us and can meet with us face to face."
As the Brexit process has progressed, Lisa has kept in touch with Judith to keep her abreast of the latest developments and impact on immigration.
"When we finally have more certainty about Brexit and the deal the UK secures, we will invite Lisa back to speak to our people again," concludes Judith.