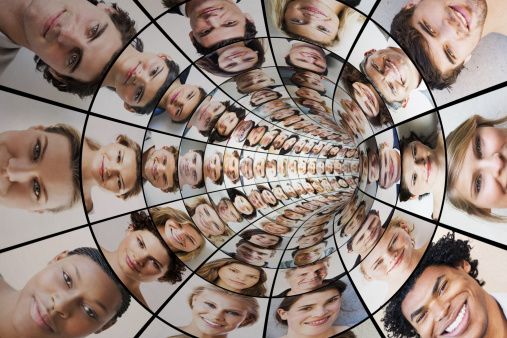 In 2011, Lord Davies embarked on an independent review of the representation of women on corporate boards and began making recommendations to businesses and the government to increase the proportion of women on boards.
At the time, Lord Davies found that FTSE100 boards were comprised of 87.5% men. He estimated that at the current rate of progress it would have taken 70 years to achieve gender-balanced board rooms. Lord Davies challenged FTSE100 boards to have 25% female representation by 2015.
By October 2015, female board representation on the boards of FTSE100 companies reached 26.1%. Whilst the figures do show an increase in the number of female board members, which is good news, it is apparent that the biggest increase is in the number of non-executive directors. Only 9.6% of the FTSE100 female board members in 2015 were executive directors with economic decision-making power.
The 2015 report also called for female representation in FTSE350 boards and FTSE100 leadership to increase to 33% by 2020. In October 2017, female representation on FTSE350 boards sat at 24.5%.
The Hampton-Alexander Review continues the work of the Davies Report and found that in November 2017, seven FTSE100 boards were still all-male and all FTSE100 boards had a majority of male board members. The Review also pits the FTSE100 boards against those of our European neighbours' listed companies.
European Union
Whilst the FTSE100 had the highest number of female board members (294 in 2017), it also has nearly twice as many board members in general as its closest second, Germany (1063 FTSE100 board members for 691 DAX30 board members). In terms of proportions of female representation on the boards of listed companies in the EU, we find ourselves lagging behind France (39.8%), Sweden (34.3 %), Finland (34.1%), Italy (32.2%) and Belgium (31.5%). The Dutch AEX35 and German DAX30 however fall slightly behind at 26.8% and 26% respectively. Spain's IBEX35 sat at 22.5%. Unlike the UK's voluntary and business-led approach to change, all of the countries listed above (to the exception of Finland) have opted to drive progress through legislation introducing quota-based targets.
Attempts are also being made by the European Union to bring gender-balance to the board rooms of listed companies. In 2012, the European Commission tabled a proposal to set a minimum target of 40% representation of female directors on the boards of listed companies and public undertakings by 2020 and 2018 respectively. The aim of these proposals was to promote gender equality in economic decision-making. The proposed directive was approved by the European Parliament in 2013 and strengthened by the proposal of sanctions for listed companies who did comply with certain parts of the directive. For example, partial exclusion from receipt of funds from the European structural and investment funds was proposed as a sanction for a company's failure to respect board-appointment procedures. However, the proposal continues to await approval from the Council of the European Union under the ordinary legislative procedure. The Commission has reaffirmed it's commitment to the proposal in its Strategic Engagement for Gender Equality 2016-2019.
It is also clear that gender is only one piece of the puzzle. Whilst the focus in this article is on gender, diversifying the boardroom extends beyond considering the role of women in your company – people of different lifestyles, ages, sexuality, religion, physical and mental health capabilities may all enable and contribute better business decisions. The Parker Review, published in November 2016, sets targets for FTSE100 companies in terms of ethnic diversity on corporate boards.
What else is being done?
Board diversity is also a priority for institutional investors and that message was given loud and clear earlier this month when global investors signed the 30% Club's Investors Group statement of intent.
The statement recognises these investors' commitment to gender diversity and their responsibility in assessing their investee companies – including their board and senior management teams. The statement affirms the commitment to the targets set by the Davies Review and continuing under the Hampton-Alexander Review.
Importantly, the statement also promises active engagement with investee companies on the issue of board diversity and the exercise of their ownership rights to put pressure on companies to perform better on diversity.
One such investor was the Church Investor Group, who approved an updated voting policy at its 2018 AGM providing that, in support of efforts to increase diversity of company boards and senior management in investee companies, negative votes will be applied on reappointment of nomination committees where insufficient progress has been made on the issue of diversity.
At the time of writing, the 30% Club Investors' Group statement of intent had 31 signatories.
Following on from the McKinsey report in 2015 and the 2016 Peterson Institution and EY report, there is mounting evidence that an ethically and gender diverse board are strongly correlated to financial performance. It is considered that companies run by diverse boards are better able to win talent, improve customer focus and their decision making is more effective and considered.
There is more work to be done. When a diversified board can translate into profit and with investors taking note of the importance of a diverse leadership, even if you aren't running a FTSE100 company, there are plenty of reasons why you may wish to look into diversifying your board of directors. Here are three ideas you may wish to consider if you are looking to diversify your board:-
Communicate your commitment to diversity and inclusiveness – let your employees know that your business has an ethos that promotes equality and diversity and lead from the top down. Explain why you want to create a diverse board and the role you want diversity to play in your company's future.
Check you have all the right policies in place, such as an equality and diversity policy. Our employment team can help you with drafting policies, staff handbooks, mandatory pay gap reporting, and general HR Matters.
Take a look at your executive pipeline. Who are the future managers and leaders of the company? Think about the people that are currently working for you and how their role may grow and develop within the business.
Catherine Carlton is a senior associate in our corporate team based in Exeter.  The team are ranked as the number one corporate team for SME's in the South West by Chambers independent guide to the legal profession. To contact Catherine, please call 01392 210700 or email corporate.exeter@stephens-scown.co.uk.