Jessica O'Riordan
Solicitor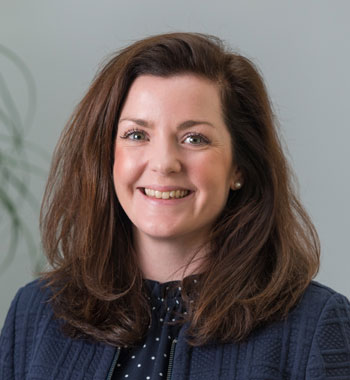 Jessica is a solicitor in the Intellectual Property, Information Technology and Data Protection team. Jessica trained at Stephens Scown, qualifying in 2015, and has specialised in intellectual property and information technology law since then. Jessica has also worked in-house at a charity.
Jessica studied Criminology and Sociology (BscEcon) at Cardiff University. She then completed the Graduate Diploma in Law and Legal Practice Course at Bristol Law School.
Jessica helps businesses and individuals to protect, exploit and defend their intellectual property assets. This could include advice in relation to copyright, design rights, trade marks and patents and commercial agreements.
Jessica's recent experience and expertise includes:
Conducting IP Audits to identify the IP created by a business and advice on strategy to protect and effectively commercially exploit those rights
Negotiation and drafting of IP focused commercial agreements such as terms of service and licence agreements and franchise agreements
Copyright and moral right advice – both contentious and non-contentious
Advice on confidentiality issues
Advice on brand protection and trade mark strategy, both in the UK and overseas
Advice on design and patent protection, both in the UK and overseas
Legal, practical and strategic advice on working with third parties and the impact on a business' IP assets
Consumer Rights Act advice and creation of online terms of sale for compliance.
Jessica works with clients of all sizes across a range of sectors and industries and has worked with clients in the franchising, retail, technology, manufacturing, marine, healthcare, professional services and charity sectors.
Jessica has been a guest speaker at a number of events, and most recently was a guest lecturer for the University of Exeter's Business School MBA course.
Jessica's personal testimonials:
"Jess has delivered excellent training on the issues around IP and contract law for start-up businesses. Her knowledge of, and enthusiasm for, her areas of expertise ensure she gets great feedback every time and she's a pleasure to work with." 
Jamie Smith, Business Start-up Manager
"I approached Stephens Scown to complete our company's IP Audit. Jessica was a pleasure to work with, and highlighted several key areas we needed to address. The work she carried out will make a real difference to our business going forward. I highly recommend Jessica and look forward to working with her again in the future."
Ian Dibb, CEO, Once I've Gone Ltd
"I've worked with Jess at Stephens Scown for many years. They've always been a great support and font of knowledge. When I first met them my franchise Extra Help was in the infant stages, they helped me step by step putting my IP together and registering my Trade Mark, it was a painless process and they've helped every step of the way. Very happy to recommend Stephens Scown to any franchise company, you'll definitely be in safe hands."
Claire Robinson, Director, Extra Help Ltd